The Star Wars: The Last Jedi Trailer Promises a Dark New Installment
The first teaser for Episode VIII is finally here.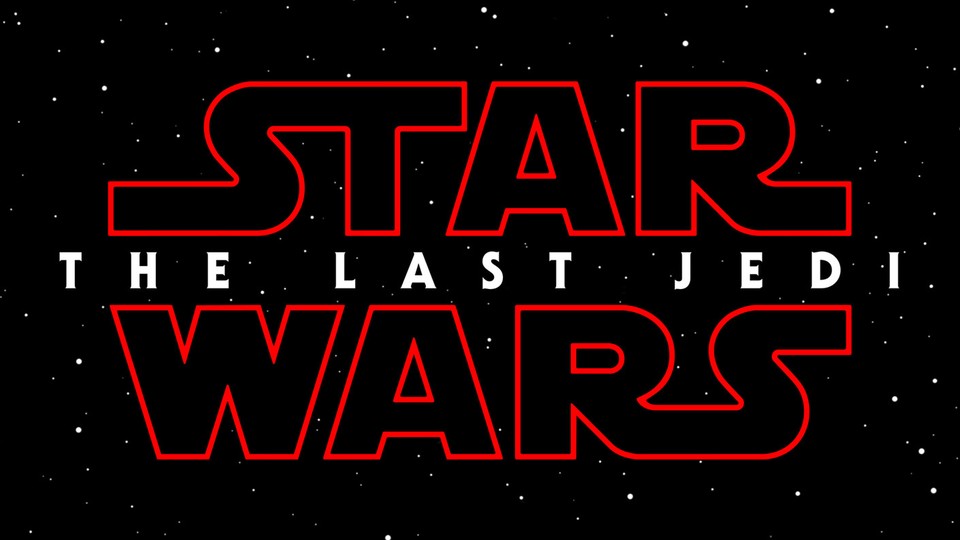 "It's time for the Jedi to end." Thus speaks Luke Skywalker (Mark Hamill), by this point the godfather of the Star Wars saga, in the newly released trailer for The Last Jedi. Episode VIII of this really quite popular series, which has been chugging away for 40 years, has largely been shrouded in mystery up to this point. Outside of a title and a director (Rian Johnson, the man behind cult favorites like Brick and Looper), there's been nary a clip released, whereas by this point in 2015, fans already had two trailers for The Force Awakens.
No longer. Johnson, the producer Kathleen Kennedy, and the stars Daisy Ridley and John Boyega took the stage at Orlando's Star Wars celebration to show a two-minute teaser to cheering fans. It's a bundle of portentous imagery that internet sleuths will likely spend weeks unpacking frame by frame, one that suggests a classic middle entry for this trilogy-focused franchise—darker, more chaotic, and with a healthy portion of training montages as we careen toward the expected conclusion of Episode IX (due in 2019, to be directed by Jurassic World's Colin Trevorrow).
The teaser is mostly focused on Rey (Daisy Ridley), the breakout star of The Force Awakens, who found Luke's lightsaber and, after many trials and tribulations, delivered it back to him at the end of the movie. Hamill didn't even get a line in the last film, but he's the throwback star of this one, urging Rey (in voiceover) to breathe, reach out, and tell him what she sees. "Light. Darkness. A balance," Rey intones, flashing on images of Leia (the sadly departed Carrie Fisher), her enemy Kylo Ren's broken helmet, and some lovely, inscrutable photography of a tree-like structure on Luke's secret Jedi island.
At a glance, the film looks even more visually striking than J.J. Abrams's The Force Awakens, including some footage of junky-looking ships streaking red contrails across a barren desert, and some honest-to-goodness epic space dogfights (something the last movie didn't have quite enough of). There are shots of the ex-stormtrooper Finn (Boyega), ace pilot Poe (Oscar Isaac), cheerful soccer-ball droid BB-8, and the tortured Kylo Ren (Adam Driver), and some fiery scenes of destruction. But the money line definitely belongs to Luke, who pronounces an end to the Jedis he so valiantly fought to restore.
Does that mean Luke's gone bad? Has he simply given up hope? Or is Johnson's title for real—is The Last Jedi really the end of the prototypical, monk-like heroes of the Star Wars universe, and the start of something new, much as Kylo Ren is not a Sith like his hero Darth Vader, but a different kind of villain? The movie is due out on December 15, but this should be the start of a slow drip of information and hype until then. Johnson is the most promising, artistically minded director LucasFilm has ever brought on board for this franchise, and there's plenty to look forward to in the future. For now, fans can finally delight in the first bits of footage.