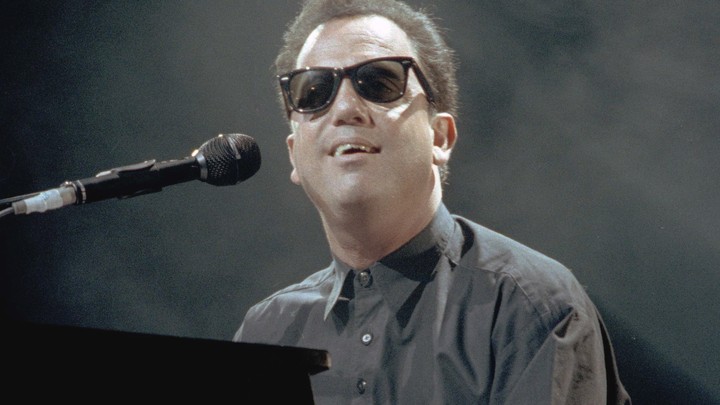 In Fargo Season 3, a Family Feud Turns Bloody—Lenika Cruz weighs in on the return of Noah Hawley's anthology series, which stars Ewan McGregor.
Why Was Bill O'Reilly Really Fired?—Megan Garber explains how the host's ouster serves as an object lesson about what happens when morality and money come to a head.
Stephen Colbert's Alex Jones Parody Is Hardly a Parody—David Sims recaps the Late Show host's take on the embattled InfoWars conspiracy theorist, who now claims he's been "in character" for years.
Veep's Return Brings Bad News for Selina Meyer—Megan Garber discusses the HBO show's return for a sixth season.
The Americans Offers a Rare Lesson in Humility—Megan Garber weighs in on the latest episode of the FX series.
---
Books
A Graphic-Novel Memoir That Tangles With the Puzzle of Existence—Arnav Adhikari reviews Kristen Radtke's Imagine Wanting Only This, which fuses existential prose and breathtaking illustration.
When Writing Is Actually About Waiting—Joe Fassler talks to The Good Thief author Hannah Tinti about what she learned about patience and risk from the T.S. Eliot poem "East Coker," as part of The Atlantic's ongoing "By Heart" series.
The Thrill and Pain of Inventing Angela Carter—Jeff VanderMeer explores a new biography by Edmund Gordon, which takes an exhaustive and meticulous look at the revered British author.
---
Podcasts
The Podcast Spreading the Love of Cowboy Culture—Carson Vaughan listens to a new audio series that aims to connect a vibrant community of western poets, singers, and storytellers with a wider audience.
---
Art
Remembering Barkley L. Hendricks, Master of Black Postmodern Portraiture—Kriston Capps pays tribute to the work of the late painter, who documented the African American figure as a cultural, and commodified, phenomenon.
---
Music
Kendrick Lamar and the Sin of Swagger—Spencer Kornhaber listens to the Compton rapper's excellent new album Damn.
We want to hear what you think about this article. Submit a letter to the editor or write to letters@theatlantic.com.