Remembering Jonathan Demme
The Oscar-winning director died at the age of 73, leaving behind a legacy of eclectic, deeply humane filmmaking.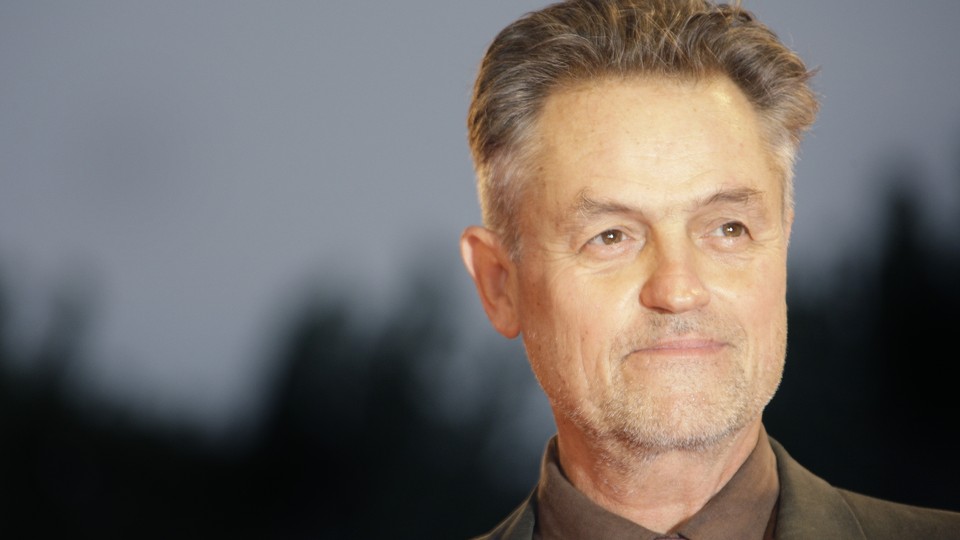 The director Jonathan Demme's career in film was defined by its versatility. He could be making a weighty drama on social issues, a madcap action comedy, a pulpy crime thriller, or just be filming a rock-and-roll concert or a one-man show. All of his movies crackled with life, pulsed with empathy for their characters, and found new ways to tell familiar stories. Demme died at the age of 73 on Wednesday morning in New York. The cause was esophageal cancer—for which he was first treated in 2010, though he suffered a recurrence in 2015—and complications from heart disease. Though he'll probably be best remembered as the Oscar-winning director of 1991's The Silence of the Lambs, Demme shifted between genres and mediums with an adeptness that few of his peers possessed.
His last film was 2016's Justin Timberlake + The Tennessee Kids, a concert movie that evoked one of his most famous works, the 1984 Talking Heads documentary Stop Making Sense, which redefined the way live musical performances were filmed and edited. Perhaps because of his willingness to work in different genres and switch up his visual approach to storytelling, Demme sometimes didn't get the prestige attention of his fellow Oscar-winning luminaries. But he was as consequential an American director as any who emerged in the late '70s and early '80s—like Steven Spielberg, Martin Scorsese, James Cameron, David Lynch, and Oliver Stone.
As with some of those directors, Demme came up in an era of cheap B-movies and learned his trade under the legendary indie schlockmeister Roger Corman, who produced many of Demme's early works. In 1971, he wrote a biker film called Angels Hard as They Come, which Corman produced and Demme's friend Joe Viola directed. It was enough of a hit that Demme got to serve as a second unit director on Viola's follow-up The Hot Box in 1972. Impressed with his craft, Corman gave Demme his own movie to direct—the classic exploitation film Caged Heat, a "women in prison" picture that debuted in 1974.
Caged Heat featured all the cheap thrills of the B-movie genre—sex, nudity, violence—but also possessed a winking sense of humor and a social consciousness, unusual enough to have it stand out among Corman's vast filmography. After a few other such films, including Crazy Mama (1975) and Fighting Mad (1976), Demme broke into the mainstream with the trucker comedy Handle With Care (1977) and the thriller Last Embrace (1979). Then, in 1980, came the Oscar-winning dramedy Melvin and Howard. A strange mix of slice-of-life realism and absurd comedy (based on the true story of a man who claimed to have met magnate Howard Hughes in the Nevada desert in the late '60s), it won supporting actress Mary Steenburgen and writer Bo Goldman Academy Awards.
In the '80s, Demme was mostly known for wild comedies. With the World War II-set Swing Shift (1984), he clashed with stars Kurt Russell and Goldie Hawn over the tone of the film (they wanted a lighter one, and prevailed, but his darker director's cut still exists). 1986's road caper Something Wild was a cult hit that introduced Ray Liotta to the world; 1988's Married to the Mob is a superb mix of kitchen-sink drama and gangster lunacy, starring a luminous Michelle Pfeiffer and featuring an unhinged Dean Stockwell (who was Oscar-nominated) and Mercedes Ruehl. The '80s also brought Stop Making Sense and Demme's filming of Spalding Gray's one-man monologue Swimming to Cambodia (1987). The latter is a mesmerizing work that demonstrates the power of Demme's cinematic eye (he loved intense, direct-to-camera close-ups) in even the most inert setting (a man sitting behind a desk and talking to the audience).
But Demme's high point—commercially, critically, and artistically—was 1991's The Silence of the Lambs. His adaptation of Thomas Harris's crime thriller starred Jodie Foster as FBI agent Clarice Starling and Anthony Hopkins as Hannibal Lecter, the imprisoned psychopath tapped to help her understand the mind of a serial killer she's pursuing. Released in February, typically a dead zone for major films, it was a box-office smash and an Oscar bonanza, winning the five major trophies (Best Picture, Director, Screenplay, Actor, and Actress) for only the third time in movie history. The Silence of the Lambs is one of the most consequential thrillers ever made, one that proved lurid violence and almighty tension could go hand-in-hand with committed characterization and believable, methodical plotting.
It was such a huge hit that Demme perhaps suffered from the belief that he could never top it. But rather than trying to imitate his success, he branched in other directions. 1993's Philadelphia, one of the earliest Hollywood films to grapple with systemic homophobia and the AIDS crisis, feels slightly dated now but works because of its fantastic lead performances from Denzel Washington and Tom Hanks. His 1998 adaptation of Toni Morrison's Beloved was beautifully made and sadly overlooked as a box-office bomb. He followed up in 2002 with The Truth About Charlie, an attempt to remake the '60s classic Charade with Thandie Newton and Mark Wahlberg, which was critically reviled.
He followed that with an even more impossible remake challenge—2004's The Manchurian Candidate with Washington and Meryl Streep—and somehow managed to update that near-perfect thriller for the corporate-sponsored politics of the 21st century. In the 2000s, Demme largely focused on documentaries, making films about Jimmy Carter, Neil Young, and the Haitian journalist Jean Dominique. But 2008's Rachel Getting Married is a dazzling work, embracing a handheld, documentary-like style for an intimate domestic drama set at a wedding. Demme's final fiction movie, 2015's Ricki and the Flash (again starring Streep), had the same rare empathy for his characters that some of his fellow luminaries lacked. It was evocative, tender, and deeply human even in its most over-the-top moments. Demme could keep his films grounded in their emotional reality—he made cinema that was vibrant and alive without being fake or flashy.