The Future Cult Classics at South by Southwest
James Franco's film about the making of The Room and Edgar Wright's musical caper flick Baby Driver were among the biggest hits of this year's Austin festival.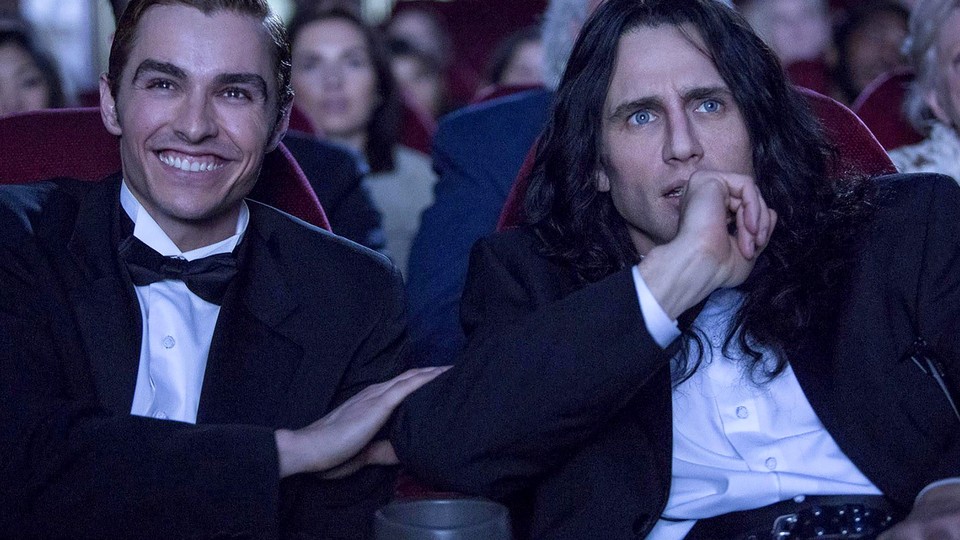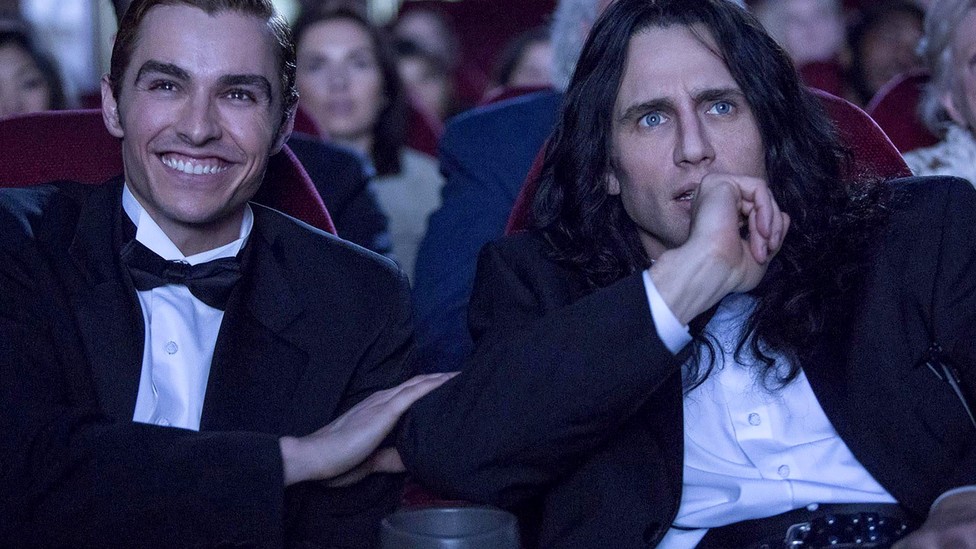 South by Southwest's film festival used to be a place for indie cast-offs that didn't make the cut for Sundance. But in keeping with the young, hip vibe of the ever-growing Austin conglomeration of concerts, screenings, and tech panels, SXSW's film fest has evolved its own distinct personality, becoming a home for buzzy genre movies and works from offbeat directors that appeal to their passionate fanbases. If Sundance is a home for future Oscar winners, then SXSW is a place for future midnight specials and instant cult classics.
It's thus perhaps fitting that one of the biggest, and most surprising, stories of the 2017 festival was the rave reviews for a film that captures the making of The Room, a legendary piece of outsider art with one of the most devoted followings of any "so bad, it's good" movie. Even more fitting is that this new film, The Disaster Artist, was directed by and stars James Franco, an actor who has long straddled the line between serious and satirical, and has worn out his welcome in many corners after years of work that seemed to verge into the territory of ironic performance art.
That's not so different from The Room, the 2003 film directed, written by, and starring Tommy Wiseau. The bizarre drama seemed to be made with serious intent but became a phenomenon because of its bizarre plot, leaden dialogue, inexplicably long sex scenes, and countless other eyebrow-furrowing artistic choices. Wiseau's co-star and line producer Greg Sestero eventually wrote a book about the making of the film titled The Disaster Artist. In Franco's adaptation, he plays Wiseau, with his brother Dave Franco as Sestero and an all-star supporting cast including Seth Rogen, Josh Hutcherson, Zac Efron, Jacki Weaver, and Sharon Stone.
Franco is a talented actor who has perhaps spread himself thin over the years, dabbling in poetry, academia, music, and experimental film. He has directed 11 films since 2005, though critics have largely dismissed them, and most have gone unreleased in theaters (he has three more films on the way). Maybe it was just time for Franco to have a hit, or perhaps Wiseau's oblique artistry matched up well with his own. Either way, critics were enthusiastic, with Variety's Peter Debruge saying it boasts "a genuine capacity to delight, whether or not the audiences in question have seen The Room." Unlike the other projects Franco has directed, The Disaster Artist is backed by a major studio (Warner Bros.) and should be released later this year (it's already drawing Oscar buzz).
A much less surprising, but no less hyped premiere was Edgar Wright's Baby Driver, the first film in four years from the British director known for his hyper-kinetic genre works. After making the instant cult classics Scott Pilgrim vs. the World (2010) and The World's End (2013), Wright was tripped up by the long pre-production process on the Marvel movie Ant-Man, an idea he pitched and shepherded into the studio's grand cinematic universe, before departing over "differences in vision" for the film (which was then made by Peyton Reed).
Baby Driver is Wright's highly anticipated comeback project, and the SXSW reaction was rapturous, praising the director's usual visual inventiveness and unique grasp on action choreography. The film stars Ansel Elgort as a getaway driver constantly glued to his iPod who ties every new job to a specific song. The heist scenes and car chases are expertly matched to these songs, turning Baby Driver into a sort of jukebox musical-slash-caper movie, with critics praising its stunt-heavy, CGI-absent freeway pursuits, and its meticulous devotion to making the most of its Atlanta location shooting. The Hollywood Reporter called it "a Gone in 60 Seconds for the La La Land crowd … a crime-flick love story as pop-conscious as Wright's earlier work, but unironic about its romantic core."
Another action film that inspired devoted raves (and predictions about its future cult-classic status) was Atomic Blonde, an action thriller directed by the former stuntman David Leitch (one half of the team that created John Wick) and starring Charlize Theron. She plays a British spy dispatched to Berlin in 1989 to take out an espionage ring while the Berlin Wall comes down; it's an excuse for a series of expertly staged set pieces on the level of John Wick or Theron's previous action extravaganza, Mad Max: Fury Road. In recent years, such balletic violence has enjoyed a critical resurgence, and Atomic Blonde drew raves for its "brutal intimacy," bumping 1980s soundtrack, and a supposedly bonkers supporting performance from James McAvoy.
There were smaller, more classically indie pictures that did well at the festival, too. There's Lucky, a shaggy comedy starring the 90-year-old character actor Harry Dean Stanton in a turn that's drawn comparisons to his legendary performance in Paris, Texas. The literary comedy Fits and Starts, starring Wyatt Cenac and Greta Lee, was praised as a promising debut for the writer/director Laura Terruso, and the bizarrely named mockumentary Drib, about a fake energy drink, was noted for its scathing critique of the marketing industry. But SXSW will always be best regarded as the home of potential pop classics, and by that standard, the 2017 festival seems like a massive success.