Lorde Joyfully Crashes Into Her Next Chapter
"Green Light," the comeback single for the inventive pop star, is an upbeat announcement of change.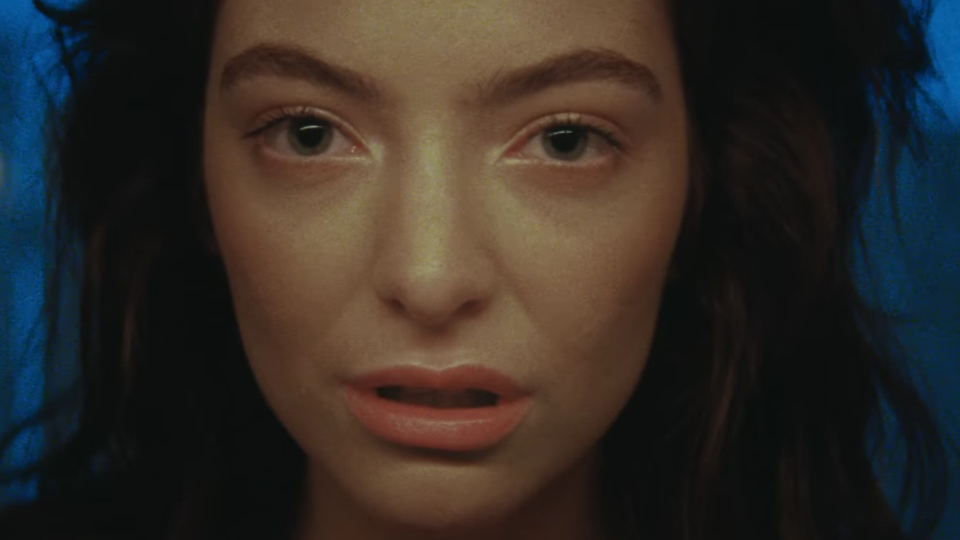 Halt, English students! Lorde's "Green Light" is not about The Great Gatsby, probably. F. Scott Fitzgerald's green light represented the unreachable wonderful past; Lorde's is a street signal granting permission to zip ahead to the future.
People have been waiting for Lorde's future for four years. Her 2013 debut, Pure Heroine, announced the then-16-year-old New Zealander as one of the most fascinating new names in pop with sleek, skeletal arrangements, a raspy voice, and a young-and-hungry-but-wise lyrical sensibility. The routine that won her a No. 1 hit with "Royals" has been swiped by other singers in recent years, but the imitators seem lightweight, fake, next to her.
Today brings the comeback single, "Green Light," produced by Lorde with Jack Antonoff, the '80s new-wave revivalist who's best known for the band Fun and for a few Taylor Swift singles, and Frank Dukes, a popular hip-hop collaborator. It's a departure for Lorde; on first listen, it comes off as an EDM remix of something she might have previously recorded. But after a few spins the song reveals its tricky logic—and drops a payload of emotion.
It's a mishmash of mini-songs: a simple piano ballad to start, then a four-on-the-floor house rev-up, then a warp-speed shoutalong of a chorus. Antonoff and Lorde arrange her chanted cadences and his hyperactive drums and piano so that they rarely align in quite the way the ear expects, creating a feeling of chaos, careening, and release. The dark theatrical vocal delivery in the verses is the kind of thing that distinguishes a Lorde track from, say, the Chainsmokers' guest singers. The last minute is a glorious finale; it just rings and rings at the song's highest frequency, a loop of bliss made tinglier with peels of sound recalling The Smiths' "How Soon Is Now."
Lorde is singing about the transitional phase after a breakup but before a return to full singledom, obsessing over her ex misleading his new squeeze ("She thinks you love the beach, you're such a damn liar") and then pining in the chorus for "that green light"—presumably, the ability to move on with things. It's not a revolutionary subject, but the match of unsure lyrics and haltingly-more-confident music evokes a feeling that another star might call the edge of glory.
"I realized this is that drunk girl at the party dancing around crying about her ex-boyfriend who everyone thinks is a mess," Lorde told Beats 1, which helps explain the bleary-fun video. "That's her tonight and tomorrow she starts to rebuild." In the song, she sings of "brand new sounds in [her] mind"; we don't quite hear them in "Green Light," but the thrill is in the suggestion that we will soon.