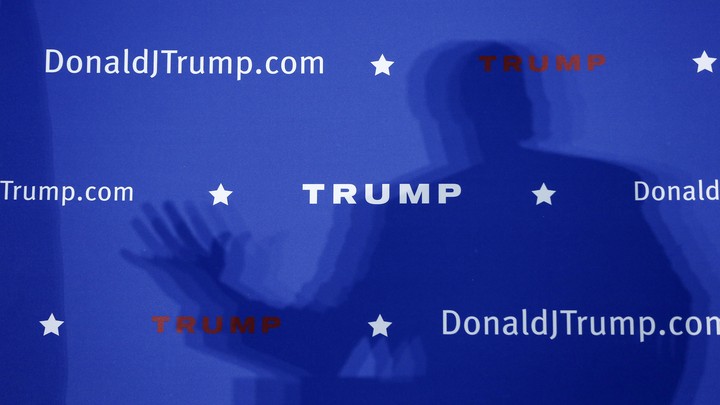 Saturday Night Live, Lobbyist—Megan Garber recaps the latest, politically charged episode of the sketch show.
Jimmy Fallon Tries to Take on Trump—David Sims explains how the Tonight Show host is struggling to stay relevant in 2017.
Crashing Is an Antidote to Cynical Comedy Shows—Robert O'Connell argues that Pete Holmes's new HBO series is a refreshing break from similar shows about the lives of stand-ups.
---
2017 Grammy Awards
Adele, Beyoncé, and the Grammys' Fear of Progress—Spencer Kornhaber analyzes another regressive night at the music awards, which saw a black visionary work sidelined for a white traditionalist one.
The Biggest Moments From the 2017 Grammys—Spencer Kornhaber highlights the awards, performances, and controversies from the ceremony.
Two Shades of #Resistance at the Grammys—Spencer Kornhaber compares Katy Perry's tentatively political performance to A Tribe Called Quest's outspoken denunciation of the president.
The Sad State of Rock at the Grammys—Derek Thompson believes the year 1991 may reveal why the genre that once dominated the popular music charts has fallen from such great heights.
---
Media
Miss Manners on Rudeness in the Age of Trump—Judith Martin, the renowned etiquette columnist, offers an alternative list of virtues for a time when the president has violated all traditional expectations of statesman-like behavior.  
---
Film
A Cure for Wellness Is a Malevolent Thrill Ride, With Eels—David Sims reviews Gore Verbinski's new movie, which may be one of the most demented things Hollywood has produced in recent years.
The Disappointments of The Great Wall—Christopher Orr bemoans Zhang Yimou's epic new CGI film starring Matt Damon.
---
Books
How The Blood of Emmett Till Still Stains America Today—Vann R. Newkirk II dissects the pressing relevance of a new history on the most famous lynching in the country.
George Saunders on Chekhov's Different Visions of Happiness—Joe Fassler chats with the author of Lincoln in the Bardo about the masterful Russian writer's story, "Gooseberries," as part of The Atlantic's ongoing "By Heart" series.
Ali Smith's Autumn Is a Post-Brexit Masterpiece—Sophie Gilbert reviews the dazzling new novel from the Scottish author, who seems to be responding to a particularly tumultuous moment.
---
Music
Music to Celebrate the 30-Something Blues—Spencer Kornhaber listens to the uplifting new record from Jens Lekman.
How Hans Zimmer Became a Rock Star—David Sims charts the meteoric rise of the ubiquitous film composer.
---
Art
Steve McQueen's Unblinking Look at Life and Afterlife—Spencer Kornhaber unpacks the 12 Years a Slave director's video installation Ashes, on display at Boston's Institute of Contemporary Art.
We want to hear what you think about this article. Submit a letter to the editor or write to letters@theatlantic.com.