Music to Celebrate the 30-Something Blues
Sweden's Jens Lekman brings a writerly eye and disco uplift to a new decade on Life Will See You Now.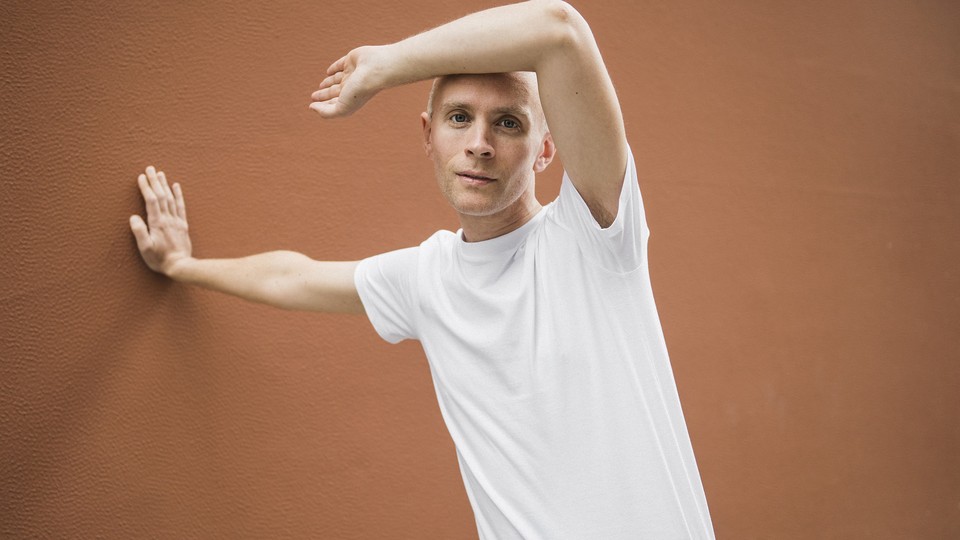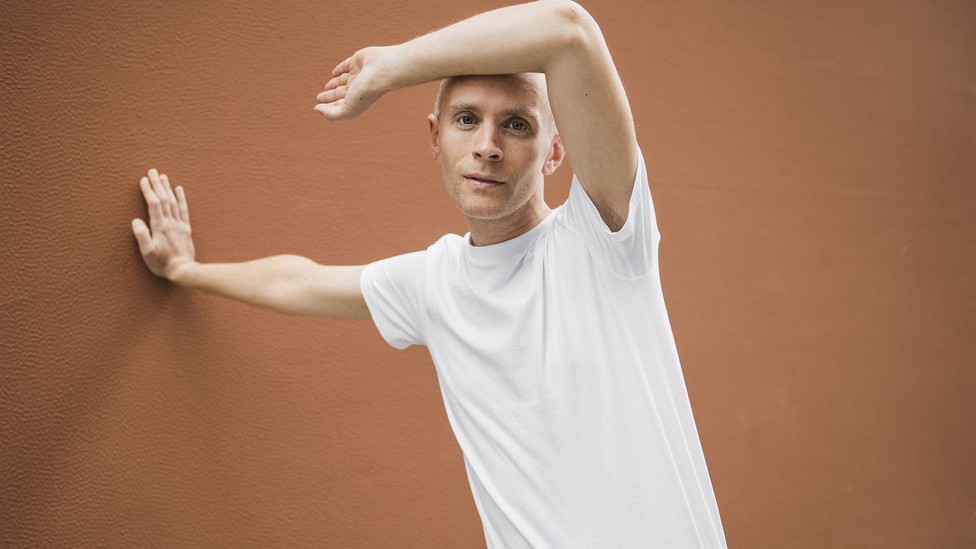 "Being in your thirties is like your teenage years, but without all the cool role models," the Swedish singer Jens Lekman writes in the press notes for his excellent fourth album, Life Will See You Now. "When you were a teenager you had the Ramones. When you're in your thirties you have the characters from Seinfeld."
He's not the first to notice that the 30s are an awkward spot when it comes to cultural depictions. The grand narratives of rebellion and searching in the teens and 20s disappear; the culture's expectations becoming fuzzier, having to do with career and parenthood and stability but little passion.
Lekman would seem like an ideal artist to remedy this situation. He writes with an eye that can indeed be called Seinfeldian: One song of his salutes the intimacy of a haircut, while another recounts the dangers of slicing an avocado. But these aren't jaded tales. Lekman infuses them with extreme emotion using a schmaltzy, over-enunciated baritone and piled-high disco arrangements; he probably wouldn't be offended if you compared his sound to Rick Astley.
On 2007's Night Falls Over Kortedala, an opulent and hilarious collection that solidified his cult fanbase, he sang, "I would never kiss anyone who doesn't burn me like the sun," and made the listener believe it. That was Lekman at 25; a decade years later, can he bring that same headrush to a life period associated popularly with ladder-climbing, comfort, and mounting regrets?
The answer is that he sort of can. But mostly he is not interested in dispelling the stereotype of post-20s blues—because the stereotype seems to have rung true to his life experience. His under-appreciated 2012 album, I Know What Love Isn't, quietly analyzed a breakup; he spent 2015 trying to vanquish writer's block by recording a song a week. Now comes the beautiful and brutal Life Will See You Now, a head-on confrontation with nameless malaise where the music, if not the words, insists that there's joy in midlife crisis and 3D-printed tumors.
Yes, 3D-printed tumors. The remarkable second track, "Evening Prayer," tells of Lekman grabbing a beer with a friend who recently beat cancer and fabricated a replica of his malignancy; "it's rugged gray plastic, it looks lunar," Lekman describes over Jackson 5 doo-dee-doos and light funk guitar. Partly the song is about male platonic affection and the ambiguity of adult friendships—has Lekman been supportive enough through his pal's struggle? Has he been allowed to be? But partly it is about facing the unfaceable, of making the hidden threat a visible one.
"A lot of my anxieties and fears are things that are very abstract," Lekman explained to NPR. "Of the times that I've been able to overcome a fear, it's been by making it something that I can understand, that I can hold on to—just something that's more tangible." This is the M.O. of much of his catalogue, and really of much of great art. Lekman wrestles again with it on the relatively spare "Postcard #17." "If you just say its name / three times in front of the mirror / its pale face will appear," he sings of something that's been keeping him up at night. What exactly was it? The listener doesn't get to hear, but the track is nevertheless an exorcism: Eventually, he rules that his problem was "fucking ridiculous."
Those songs show Lekman's gift for symbols, but his most powerful gut-punches often come from more concrete short stories. The magnificent "Wedding in Finistère" tells of marriage-reception smalltalk that turns existentialist; the song's groove switches from strutting power pop to a hurried tropical rhythms as Lekman telescopes from the here-and-now to the eternal:
I felt like a five-year-old watching the ten-year-olds shoplifting
Ten-year-old watching the fifteen-year-olds French kissing
Fifteen-year-old watching the twenty-year-olds chain-smoking
Twenty-year-old watching the thirty-year-olds vanishing
That last line might read as heartbreaking, as does the sentiment of the bridge: "Oh, please, distract me from every life unlived." But you never forget that this is a wedding song, with tropical rhythms and warm chords creating an atmosphere of celebration.
To portray emotional struggle with such a jaunty palette is a conscious choice, and Lekman portrays it as such. "Hotwire the Ferris Wheel" is yet another song about hanging out with yet another mopey friend; together, they decide to "live a little" by, per the title, breaking into a ferris wheel. Everything But the Girl's Tracey Thorn plays the friend, imploring, "If you're gonna write a song about this then please don't make it a sad song." Lekman assents, hence the tone of the song, and of Life Will See You Now more broadly. "There is a feeling on this album as if I was aware that every time I write a song, I have the power to decide if it's going to be a happy memory or a sad memory," Lekman has explained. "If there is a way out or not."
The way out is as clear as it'll ever be on the album's opener, another impeccably produced Abba- and Burt Bacharach-indebted reverie of strings and swooning choruses. The song travels back to an August morning in Gothenburg, 1997, when a teenaged Lekman encountered a Mormon missionary. They didn't talk about religion per se but about purpose; the missionary's lucky "to know what you're here for, to know who you're serving, to know what to do." The young Lekman tells the stranger that if his musical career doesn't work out, he'll become a social worker: "In a world of mouths, I want to be an ear." Since the time described in that song, Lekman has been both mouth and ear, voicing the struggles of life while remaining tuned to the hum of being alive.