How Political Will the 2017 Super Bowl Ads Be?
For brands, it's harder than ever to take a bipartisan approach to the biggest night of the year.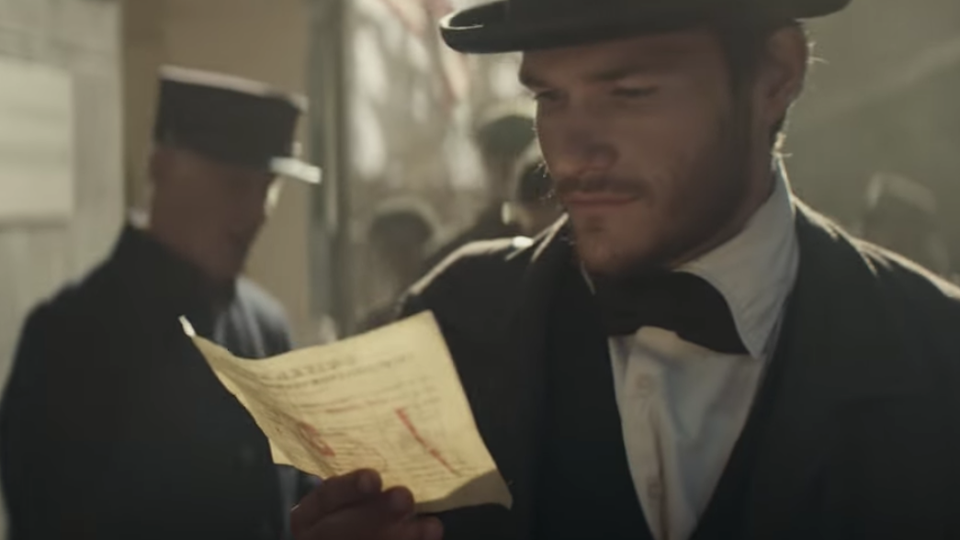 Super Bowl ads, for all their running dachshunds and anthropomorphic foodstuffs and movie stars past their prime, often offer surprising insight into the state of the American psyche. 2016's ads, with their Seth Rogen/Amy Schumer political campaigns and their opioid-induced constipation meds, took a fairly sharp look at the issues dominating the cultural landscape, while 2015's largely offered a portrait of masculinity under siege by hunger and tiny cars and erectile dysfunction.
So the question for 2017 is, how political will this year's Super Bowl ads be? With the country still largely divided over the efficacy and legitimacy of President Donald Trump, will brands lean in to the conflict or try their utmost to avoid it? As some early reveals have indicated, it's tricky territory to navigate, with even the blandest of cultural icons (Tom Brady, avocados) falling into the divide.
The earliest signal comes from Budweiser, whose minute-long ad, "Born the Hard Way," debuted early. After a weekend of protests regarding President Trump's ban on refugees and immigrants from seven Muslim-majority countries, the spot is undeniably timely, focusing on a German immigrant who makes it to America. Despite hazardous voyages and furious crowds who shout, "You're not wanted here," the young man arrives in St. Louis, where, it turns out, he ends up becoming one half of the duo that created Budweiser.
The message is indisputable: Immigrants have long formed the fabric of American culture, even birthing the most iconically American beer that exists today. "Adolphus Busch made an incredible journey to this country, and that's really what this is about. It's about his vision, his dream, everything that he does to achieve that," Ricardo Marques, the vice president for Budweiser in the U.S., told Adweek. "Even though it happened in the 1850s, it's a story that is super relevant today." But he denied that the ad was deliberately drawing parallels with topical events, stating, "There's really no correlation with anything else that's happening in the country."
Predictably, though, the spot has been interpreted as offering a clear-cut message. "Budweiser Debuts Pro-Immigration Super Bowl Ad," the right-wing news site Breitbart reported, while The AV Club announced, "Budweiser to ruin red-state Super Bowl parties with pro-immigration ad." It seems, with this particular campaign, that Budweiser is working on multiple fronts: On the one hand, it can signal its virtue winkingly to liberal consumers, while assuring conservatives that it's simply telling its own origin story, which happens to embody the archetypal American dream.
By no means is this kind of complex maneuvering going to be anomalous over the next four years. As Nato Thompson, the author of Culture as Weapon told me last week, "I think that under Trump we're going to be in for a lot more of brands for social justice, because, I suspect, a lot of people are going to be unhappy with him, even if they supported him ... a lot of companies will be able to position themselves as being against the current system, when really in fact they're not against it at all."
There are, of course, brands that stay out of the fray altogether, like Skittles, whose new Super Bowl ad plays on the premise that everyone likes candy, regardless of generation. And there are those that are comfortable enough with their consumer base to take a firm posture, like Kia, whose new ad featuring Melissa McCarthy focuses on the perils of being a devoted eco-warrior.
But there are also companies that get dragged into the debate whether they want to or not. Avocados From Mexico's new ad, timed to coincide with the biggest night of the year for the fruit, has been inadvertently politicized by President Trump's suggested tariff on Mexican imports to pay for a border wall. And Intel's ad, featuring Tom Brady at home, attempts to sell the superstar athlete as an everyman (eating breakfast, brushing his teeth, going to the bathroom), but coincides with recent sportswriters stating that Brady no longer gets a pass on his longtime friendship with Trump.
In the end, only time will tell if Budweiser's pointed ad gets a pass from Trump fans. As recent months have shown, when it comes to the 45th president, not even the most established brands—Yuengling, New Balance—can avoid controversy.