TV Shows to Look Forward to in 2017 (So Far)
Star Trek returns, Girls concludes, winter comes to Game of Thrones, and streaming TV continues its steep climb.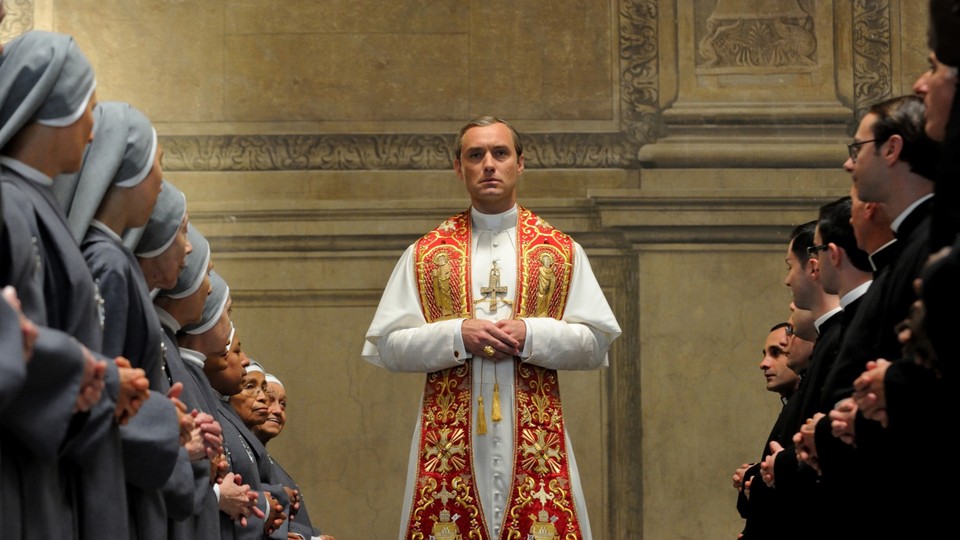 More and more, superheroes are encroaching on the world of TV (though not as much as film). But there's plenty else to look forward to on the small screen in 2017: debuts of promising original shows, new seasons of critical favorites like The Leftovers and Fargo, and the long-awaited return of Star Trek, one of television's most famous franchises, to its original medium. Below, a list of the 20 most exciting shows in the coming year.
---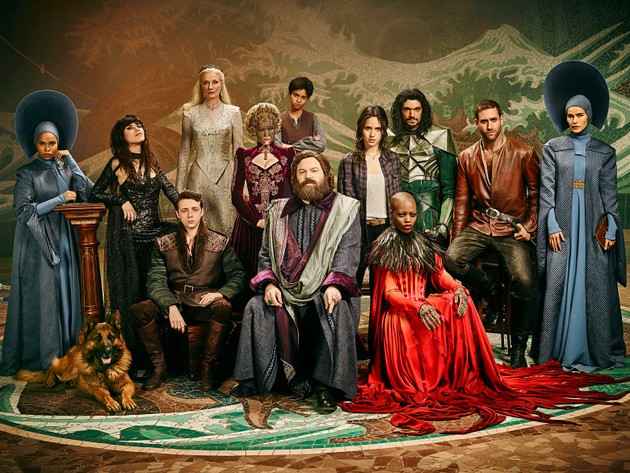 Friday on NBC
Premieres January 6
In the last 10 years, audiences have gotten Wicked, Oz the Great and Powerful, and a revamped The Wiz, but NBC in its infinite wisdom thinks the world needs a fresh take on The Wizard of Oz, so here's a "dark and edgy" reboot. Directed by the visually adventurous Tarsem Singh (who made The Fall and the Snow White update Mirror, Mirror), Emerald City features Vincent D'Onofrio as the Wizard, steampunk helicopters, and a German Shepherd Toto. Your best guess as to the point of all this is as good as mine.
---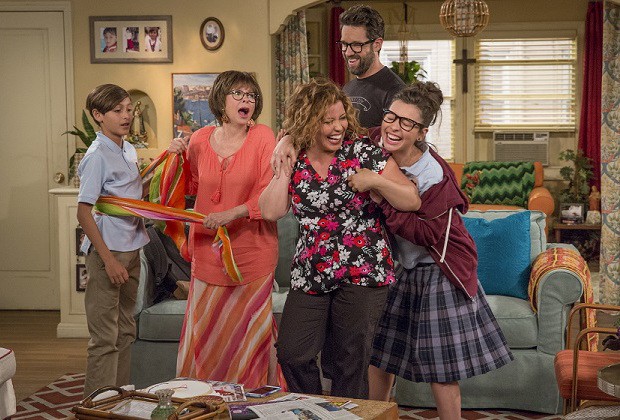 Friday on Netflix
Premieres January 6
Though Netflix has experimented with the TV format over the years, it's beginning to embrace the old-school multi-camera comedy as well, here revamping Norman Lear's classic family sitcom for 2017 audiences. One Day at a Time is still a laugh-track sitcom about a single mother—Penelope (Justina Machado), a Cuban-American military veteran with a teenage daughter and "socially adept tween" son. Rita Moreno co-stars as Penelope's grandmother, and early reviews are strong.
---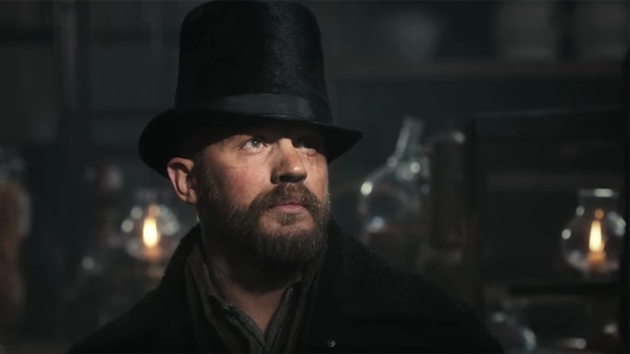 Tuesday on FX
Premieres January 10
This miniseries comes from co-creators Steven Knight (who wrote Dirty Pretty Things, Locke, and Allied among others), Tom Hardy, and his father, credited as "Chips" Hardy. Unfortunately, Taboo is not about how Chips got his nickname—it's an eight-episode story about a mysterious man (played by Tom Hardy) who returns to London in 1814 after years in Africa, seeking revenge on the East India Company for his father's death.
---
A Series of Unfortunate Events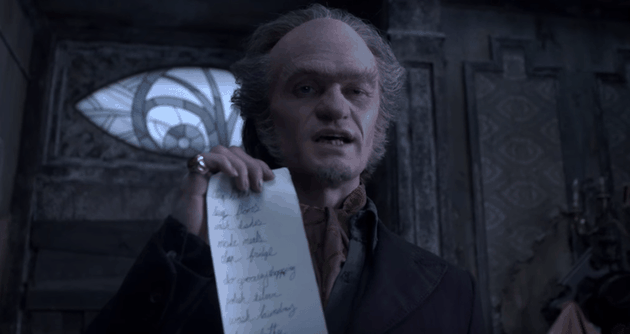 Friday on Netflix
Premieres January 13
Fans largely derided the 2004 film adaptation of Lemony Snicket's series of dark children's novels. But an eight-episode Netflix series might prove a better medium for translating the 13-book series, with author Daniel Handler (who penned the books under the Snicket pseudonym) scripting. Neil Patrick Harris stars as the villainous Count Olaf, with Joan Cusack, Patrick Warburton, and Alfre Woodard among the supporting cast.
---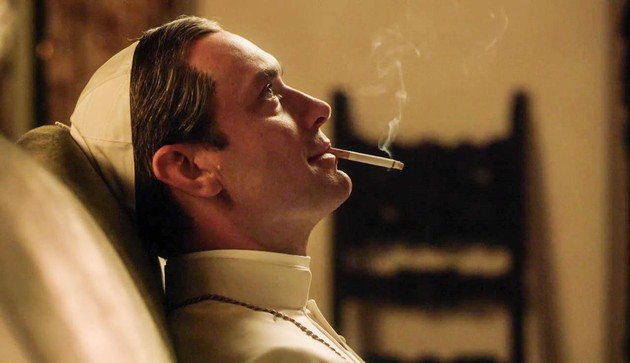 Sunday on HBO
Premieres January 15
Here's the pitch: Lenny Belardo (Jude Law) is the new pope (the first American in history to hold the position), and boy, is he young. Created by the operatic Italian director Paolo Sorrentino (behind such films as The Great Beauty and Youth), The Young Pope isn't going for subtlety, but it has already aired in Italy and the UK to critical acclaim. HBO is positioning the show as its big winter prestige drama, and if nothing else, it looks like opulent fun. Diane Keaton co-stars as Lenny's mentor and personal secretary.
---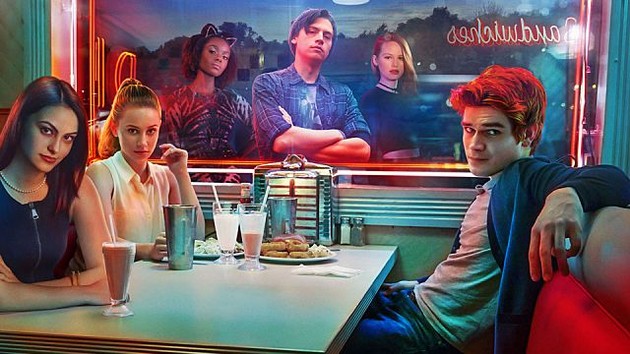 Thursday on The CW
Premieres January 26
A millennial revamping of the Archie Comics universe, which features a surprisingly buff Archie Andrews (K.J. Apa), a "philosophically bent" Jughead (whatever that may mean), a mysterious past for Cheryl Blossom, and Luke Perry as Archie's grizzled dad. Betty and Veronica are on board too, of course.  As silly as some of the details might sound, early word on the show is strong, perhaps because it was developed by the veteran comic-book and TV writer Roberto Aguirre-Sacasa.
---
Powerless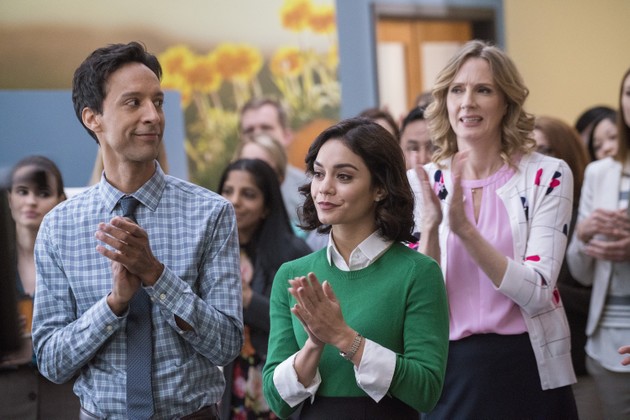 Thursday on NBC
Premieres February 2
Unlike Marvel's attempts at television tie-ins to its superhero movies, Powerless (which is connected to the DC comics universe) is a show about ordinary folks trying to live their lives around the chaos of Superman, Batman, and their ilk saving lives. Vanessa Hudgens and Danny Pudi star as office drones working in the bowels of Bruce Wayne's company, with Alan Tudyk as their tyrannical boss. Essentially, it's a workplace sitcom, just with superheroes whizzing around in the background.
---
Santa Clarita Diet
Friday on Netflix
Premieres February 3
Sprung from the truly underrated comic mind of Victor Fresco (Andy Richter Controls the Universe, Better Off Ted), Santa Clarita Diet might be his first series to not suffer an untimely cancellation despite critical acclaim, thanks to the less ratings-crazed honchos at Netflix. Drew Barrymore and Timothy Olyphant star as real-estate agents getting divorced, whose lives then take an unspecified "dark turn."
---
Sunday on Fox
Premieres February 5
After eight seasons, a revival, and a TV movie, Kiefer Sutherland's Jack Bauer is officially retired, but Fox is reviving the real-time action of 24 yet again, focusing on a new agent at the fictional Counter-Terrorism Unit. Eric Carter (Corey Hawkins), an ex-Army Ranger, is sure to get sucked into many a deadly conspiracy, with Miranda Otto and Jimmy Smits among the ensemble he has to protect. Will the show work without Kiefer screaming into his cellphone?
---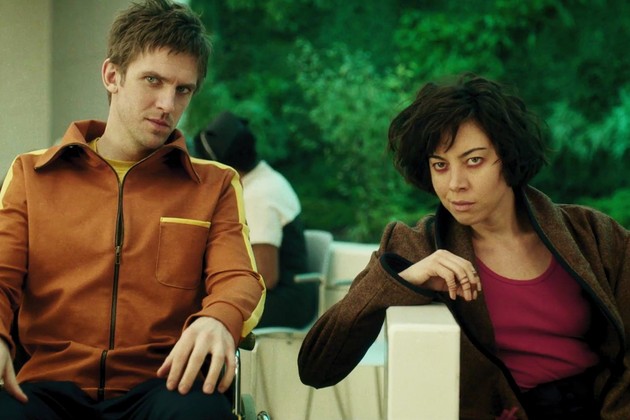 Wednesday on FX
Premieres February 8
Viewers are getting another superhero spin-off show, but this one's adjacent to the X-Men universe and based on the character Legion, a schizophrenic who realizes there may be more to his diagnosis. Legion is a tricky character to get right, but the show is from the talented Noah Hawley (Fargo) and has a terrific cast, including Dan Stevens (Downton Abbey), Aubrey Plaza (Parks and Recreation), and Fargo alumnus Jean Smart.
---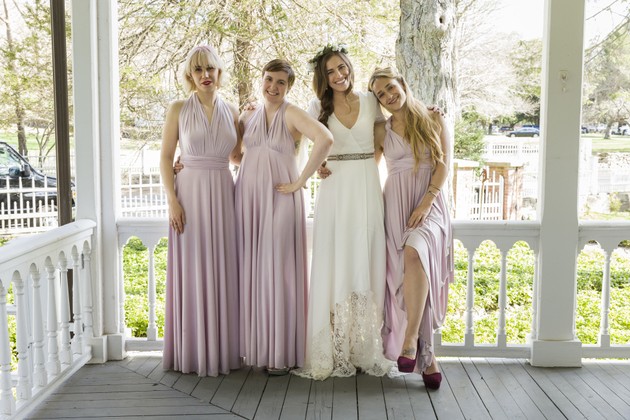 Sunday on HBO
Returns February 12
Much ink has been spilled about Girls since its debut in 2012, but this is everyone's last shot to weigh in on Hannah Horvath (Lena Dunham) and company's antics—season six will be the last. These final 10 episodes will surely air free of controversy and nary a hot take will be written about them, especially ones about what the show has meant for millennial culture.
---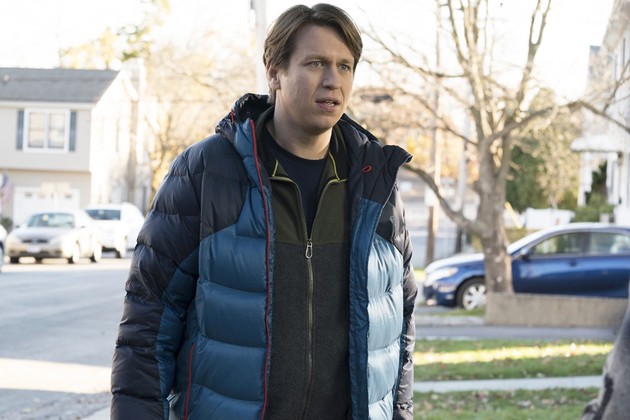 Sunday on HBO
Premieres February 19
One potential successor for Girls is another HBO quasi-sitcom shepherded to screen by comedy vet Judd Apatow. Pete Holmes, a brilliant stand-up who has long been in search of the right TV project (his TBS late-night talk show was canceled too soon), created Crashing and based it on his own life in the stand-up world. It follows Pete (Holmes, playing himself), who's trying to cobble together a living as a comedian while dealing with the collapse of his marriage.
---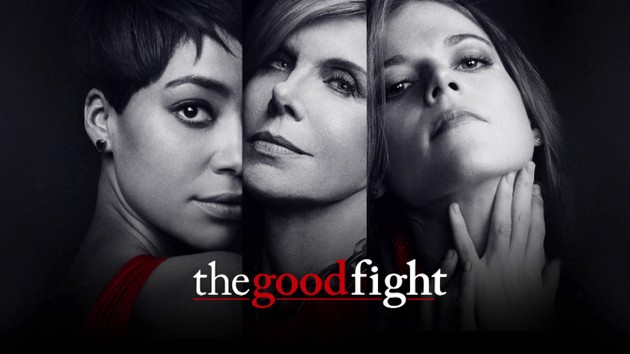 Sunday on CBS All Access
Premieres February 19
A spinoff of long-running legal drama The Good Wife, this show is being used to launch CBS's new streaming service CBS All Access, premiering on the TV network before bouncing over to the online subscriber-only network. Set a year after The Good Wife's finale, The Good Fight follows Diane Lockhart (Christine Baranski) as she moves to a new Chicago law firm with her former colleague Lucca Quinn (Cush Jumbo) and her goddaughter Maia (Rose Leslie of Game of Thrones). Delroy Lindo co-stars as a rival attorney.
---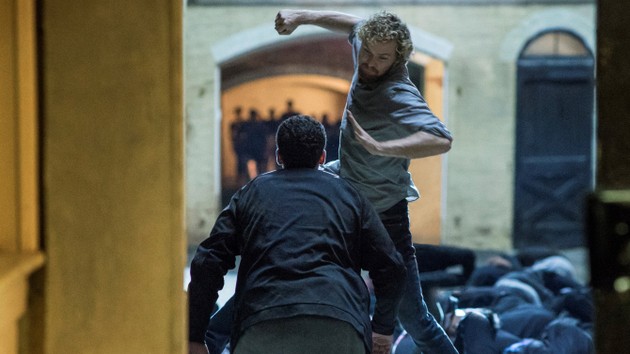 Friday on Netflix
Premieres March 17
The Netflix Marvel universe continues to build out with its most problematic superhero—Danny Rand (played by Finn Jones of Game of Thrones), a billionaire industrialist who has been missing for 15 years and returns to New York proficient in kung fu. Though Rand (created in the '70s during the first pop-culture boom for martial-arts movies in the U.S.) has always been written as white, he may be an uncomfortable sight for Marvel in 2017, especially after the whitewashing controversy over its film Doctor Strange.
---
The Handmaid's Tale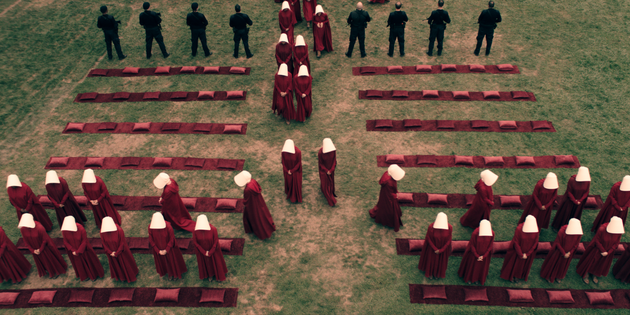 Wednesday on Hulu
Premieres April 26
Margaret Atwood's 1985 masterpiece of speculative fiction, set in a totalitarian theocracy where women's rights have been erased by a religious movement that seized power in the United States, seems quite relevant to the contemporary political mood, and has never gotten a proper adaptation. Hulu is positioning this 10-episode series as its prestige drama of the spring, with Elisabeth Moss starring as Offred; Joseph Fiennes, Samira Wiley, and Yvonne Strahovski co-star.
---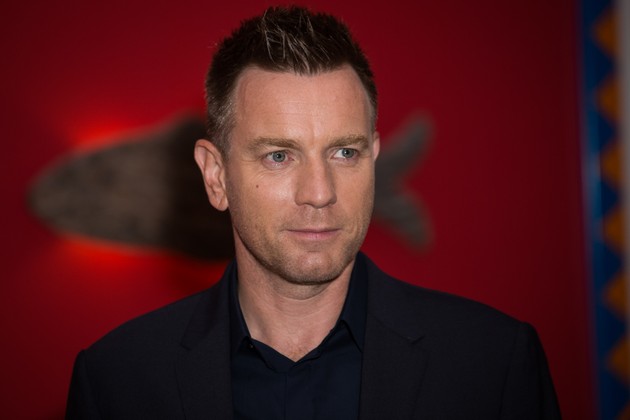 Fargo
Returns this spring on FX
No official premiere date has been set for the third season of Fargo, but the cast is as stacked as ever, with Ewan McGregor playing dual lead roles, and Carrie Coon (The Leftovers), David Thewlis, Michael Stuhlbarg, and Mary Elizabeth Winstead all involved. Unlike the last season, the show will be set in the near-present day (2010, according to reports), opening up the possibility that characters from its first season could return (though the creator Noah Hawley is keeping quiet about any plot details).
---
The Leftovers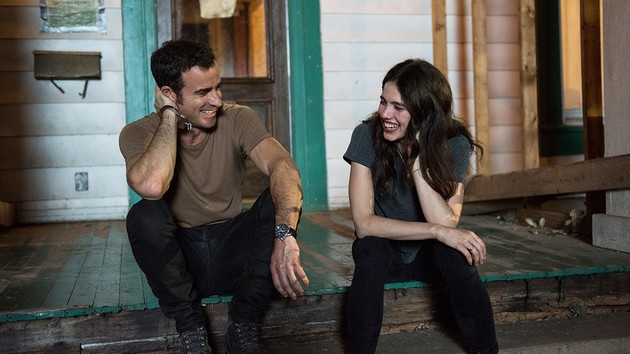 Returns this April on HBO
In its second season, this TV adaptation of Tom Perrotta's novel The Leftovers built on its promise to become one of the best, most fascinating, confounding shows on television. Perhaps cognizant that his last great show (Lost) lasted a little too long, co-creator Damon Lindelof is ending the show this year, shifting the action to Australia but keeping the entire main cast (minus Ann Dowd's dearly departed Patti Levin). The show will struggle to top season 2's episode "International Assassin," but whatever Lindelof and Perrotta do come up with is sure to be fascinating.
---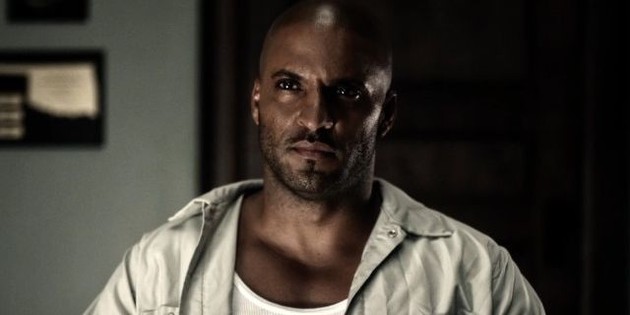 Premieres this April on Starz
A much-hyped adaptation of Neil Gaiman's 2001 novel, focusing on Shadow Moon (Ricky Whittle), an ex-con recruited by the mysterious Mr. Wednesday (Ian McShane), who is recruiting the world's forgotten gods (to say more would be spoiling). Adapted by Bryan Fuller (Hannibal) and Michael Green (Kings), the series, which was initially in production at HBO, promises to be a suitably epic take on Gaiman's writing. (The first season will cover only the first third of his novel).
---
Star Trek: Discovery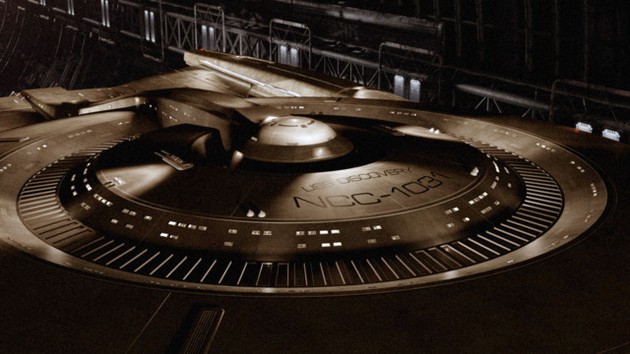 Premieres this May on CBS All Access
The first Star Trek show since Enterprise concluded in 2005, Discovery has a heavy fan burden to shoulder, but an exciting cast and crew aboard. Set 10 years before the original Star Trek series, Discovery will not take place in the world of the recent rebooted film series, instead charting the journey of the USS Discovery after weathering a much discussed but secret "incident" in Trek lore. Sonequa Martin-Green (The Walking Dead) stars as Rainsford, the ship's second officer (the first non-commanding officer to headline a Trek series). Like The Good Fight, this show will premiere on CBS then move to its All Access streaming network.
---
Game of Thrones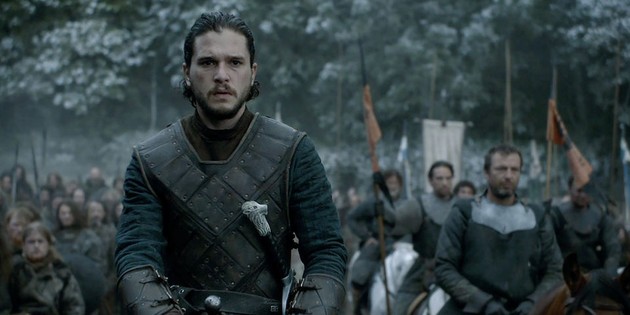 Returns this summer on HBO
Knocked from its usual April perch by a filming schedule that demanded more time in snowier climes (winter has, after all, come to Westeros), the seventh and penultimate season of Game of Thrones will arrive at some point this summer on HBO for an abridged seven episodes. Will George R. R. Martin finish his next book before then? Will Jon Snow and Daenerys Targaryen become the best of friends? Will Cersei Lannister's quest for power finally end in glory? All that, and much more, as HBO tries to squeeze as much life out of its big ticket as possible before the whole shebang wraps in 2018.