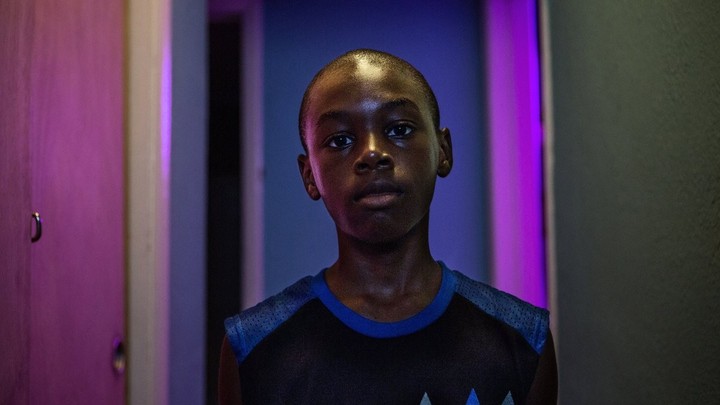 As largely expected, La La Land dominated Tuesday's Oscar nominations list, with the gauzy, self-aware throwback musical receiving 14 nods (tying a record held by All About Eve and Titanic) to lead the field in 2016. But the Academy otherwise spread the wealth among a largely worthy set of intimate dramas and critically acclaimed genre films. The list also did a far better job of acknowledging the film industry's diversity of storytellers and performers than last year's highly controversial list, which excluded any major actor, director, or writer of color.
The Miami-set coming-of-age drama Moonlight and the emotionally resonant sci-fi drama Arrival netted eight nominations each including Best Picture and Best Director. Mel Gibson's World War II film Hacksaw Ridge, Kenneth Lonergan's family drama Manchester by the Sea, and Garth Davis's true-story travelogue Lion each received six nominations including Best Picture, a list that was rounded out with Theodore Melfi's NASA biopic Hidden Figures, Denzel Washington's August Wilson adaptation Fences, and David Mackenzie's bank-robber thriller Hell or High Water.
This year's list included seven actors of color, three African American writers (including the late August Wilson, who wrote the screenplay for Fences), and a Best Director nomination for Barry Jenkins (Moonlight), who becomes only the fourth black director nominated in the Oscars' history after John Singleton, Lee Daniels, and Steve McQueen. After the controversy over last year's nominees was crystalized in the "#OscarsSoWhite" online protests (the hashtag was started in 2015), the Academy moved to revamp its membership in an initiative spearheaded by its president, Cheryl Boone Isaacs.
Isaacs introduced this year's nominees in a live-streamed video presentation along with several former nominees—a jarring departure from the usual tradition of bleary-eyed movie stars announcing the list to a crowd of publicists at five in the morning in Los Angeles. It reflected the Academy's desire to keep up with social media and pitch its ceremony to a younger, more internet-savvy audience. Jimmy Kimmel will host this year's ceremony, broadcast on ABC, on February 26.
La La Land, which won seven Golden Globes earlier this month, remains the obvious frontrunner for Best Picture after its 14 nominations. No matter how much the Academy's membership changes, the Oscars will always be drawn to films about Hollywood, and La La Land is a celebration of the artists and dreamers who descend on Los Angeles to make it big, even if the story ends on a melancholy note. The film's lead actors Emma Stone and Ryan Gosling made the shortlist, as did its writer-director Damien Chazelle, and the film racked up technical nominations for its aural and visual elements to reach that record-tying number.
Moonlight, a small-budget drama funded by independent studio A24, would not have topped any Oscar pundit's list a few months ago, considering both its size and its storytelling focus (the early life of a gay black man in Miami). But rapturous critical acclaim and surprising word-of-mouth success propelled it to nominations for its writer-director Barry Jenkins, supporting actors Mahershala Ali and Naomie Harris, and several technical nods including for cinematography, score, and editing.
In a year largely free of controversy, the biggest complaints will likely be directed at the love for Hacksaw Ridge, Mel Gibson's searing war film that dramatizes the battle of Okinawa and the stirring life of Desmond Doss (Andrew Garfield), a pacifist who nonetheless served in the army as a combat medic and won the Medal of Honor for his heroics on the battlefield. Gibson, who won two Oscars in 1996 for Braveheart, seemed permanently exiled from Hollywood after an arrest for drunk driving, accusations of domestic violence, and various incidents of leaked audio that showed him making anti-Semitic, sexist, and racist remarks in private. Hacksaw Ridge received good reviews and made nearly $70 million at the box office, but while Garfield's Best Actor nomination was assured, Gibson's Best Director nod was far more surprising.
None of the nominated films was a box-office smash (a whispered groundswell of support for comic-book film Deadpool never materialized), although films like La La Land, Arrival, and Hidden Figures have majorly outdone expectations with audiences. Other bigger hits like Sully were largely ignored. In an era in which Hollywood's biggest grossers are now almost entirely animated films and superhero sequels, the Oscars are no longer a representation of the year's biggest hits. Where it used to be commonplace for at least two or three of the year's Best Picture nominees to have grossed over $100 million, this year's list has none (so far).  
Among the other, smaller surprises: Ruth Negga made the Best Actress shortlist for Loving ahead of Amy Adams for Arrival, despite the Academy's overall fondness for the latter movie. 20th Century Women's Annette Bening was also snubbed from that list in favor of Oscar darling Meryl Streep (who got her 20th nomination for Florence Foster Jenkins, while her co-star Hugh Grant was surprisingly snubbed for Best Supporting Actor). Viggo Mortensen got his second nomination for Best Actor in the quirky drama Captain Fantastic over Joel Edgerton for Loving or Tom Hanks for Sully. Michael Shannon got a Best Supporting Actor nomination for Nocturnal Animals over his co-star Aaron Taylor-Johnson, who (somewhat inexplicably) won the Golden Globe in that category.
Among the first-time nominees were Andrew Garfield, Ruth Negga, Dev Patel (for Lion), Isabelle Huppert (the legendary French actress, shortlisted for Paul Verhoeven's controversial drama Elle), Lucas Hedges (the young man at the center of Manchester by the Sea), and Moonlight's Naomie Harris and Mahershala Ali. Returning favorites included former winners Octavia Spencer (Hidden Figures), Jeff Bridges (Hell or High Water), Natalie Portman (Jackie), and Nicole Kidman (Lion), as well as Viola Davis, who is hotly tipped to take the Best Supporting Actress trophy this year for Fences. Two other notable milestone came in Best Film Editing, where Joi McMillon (Moonlight) became the first black woman to be nominated in the category, and in Best Cinematography, where Bradford Young (Arrival) became the first African American nominee (the only previous black nominee, Remi Adefarasin for Elizabeth, was British).
The full list of nominees below:
Best Picture
Arrival
Fences
Hacksaw Ridge
Hell or High Water
Hidden Figures
La La Land
Lion
Manchester by the Sea
Moonlight
Best Director
Damien Chazelle, La La Land
Barry Jenkins, Moonlight
Kenneth Lonergan, Manchester by the Sea
Denis Villeneuve, Arrival
Mel Gibson, Hacksaw Ridge
Best Actor
Casey Affleck, Manchester by the Sea
Denzel Washington, Fences
Ryan Gosling, La La Land
Andrew Garfield, Hacksaw Ridge
Viggo Mortensen, Captain Fantastic
Best Actress
Emma Stone, La La Land
Natalie Portman, Jackie
Meryl Streep, Florence Foster Jenkins
Isabelle Huppert, Elle
Ruth Negga, Loving
Best Supporting Actor
Mahershala Ali, Moonlight
Jeff Bridges, Hell or High Water
Dev Patel, Lion
Lucas Hedges, Manchester by the Sea
Michael Shannon, Nocturnal Animals
Best Supporting Actress
Viola Davis, Fences
Michelle Williams, Manchester by the Sea
Naomie Harris, Moonlight
Nicole Kidman, Lion
Octavia Spencer, Hidden Figures
Best Adapted Screenplay
Moonlight
Arrival
Fences
Lion
Hidden Figures
Best Original Screenplay
Manchester by the Sea
La La Land
Hell or High Water
The Lobster
20th Century Women
Best Foreign Language Film
Toni Erdmann
The Salesman
Land of Mine
Tanna
A Man Called Ove
Best Documentary Feature
O.J.: Made in America
13th
Fire at Sea
I Am Not Your Negro
Life Animated
Best Animated Feature
Zootopia
Kubo and the Two Strings
The Red Turtle
My Life As a Zucchini
Moana
Best Film Editing
La La Land
Moonlight
Arrival
Hacksaw Ridge
Hell or High Water
Best Original Song
"City of Stars," La La Land
"Audition (The Fools Who Dream)," La La Land
"How Far I'll Go," Moana
"Can't Stop the Feeling," Trolls
"The Empty Chair," The James Foley Story
Best Original Score
La La Land
Lion
Jackie
Moonlight
Passengers
Best Cinematography
La La Land
Moonlight
Arrival
Silence
Lion
Best Costume Design
Florence Foster Jenkins
La La Land
Fantastic Beasts and Where to Find Them
Allied
Jackie
Best Makeup and Hairstyling
Star Trek Beyond
A Man Called Ove
Suicide Squad
Best Production Design
La La Land
Fantastic Beasts and Where to Find Them
Hail, Caesar!
Arrival
Passengers
Sound Editing
Hacksaw Ridge
Arrival
Deepwater Horizon
La La Land
Sully
Sound Mixing
Rogue One: A Star Wars Story
Hacksaw Ridge
La La Land
Arrival
13 Hours: The Secret Soldiers of Benghazi
Visual Effects
The Jungle Book
Rogue One: A Star Wars Story
Kubo and the Two Strings
Doctor Strange
Deepwater Horizon
Best Short Film, Live Action
Timecode
Silent Nights
La Femme et le TGV
Ennemis Interieurs
Sing
Best Short Film, Animated
Piper
Pearl
Borrowed Time
Blind Vaysha
Pear Cider and Cigarettes
Best Documentary, Short Subject
Joe's Violin
The White Helmets
Extremis
Watani: My Homeland
4.1 Miles
We want to hear what you think about this article. Submit a letter to the editor or write to letters@theatlantic.com.
David Sims
is a staff writer at
The Atlantic
, where he covers culture.