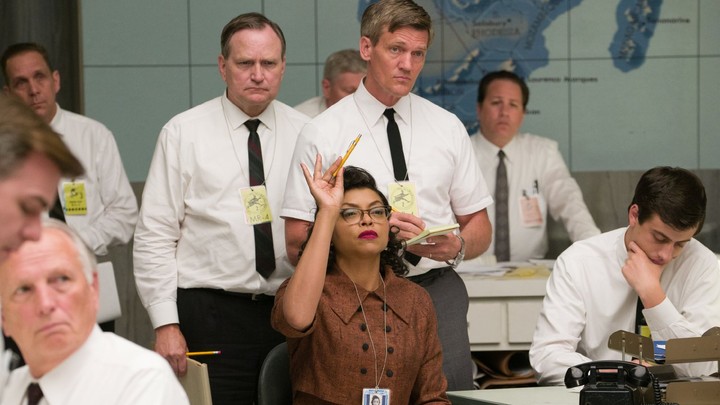 The Worst Presidential Inaugurations, Ranked—Megan Garber looks back through history at some of the more disastrous swearing-in ceremonies.
The Tangled Debate Over Art-World Protests—Spencer Kornhaber unpacks the discussion around the #J20 strike, and the muddied ways people talk about the intersection of arts and politics.
What to Expect When You're Expecting a Peaceful Transition of Power—Megan Garber lays out an extremely comprehensive guide to the ceremonies and festivities of the presidential inauguration.
Your Guide to Who's Performing at Trump's Inauguration—Spencer Kornhaber provides a list of of all the artists taking the stage at the ceremonies this weekend and why.
The Poetry-Free Inauguration Makes a Comeback—Spencer Kornhaber indicates that the absence of verse at Donald Trump's swearing-in is actually a return to tradition rather than a break from it.
---
Television
The OA and the Dark Side of Science—Spencer Kornhaber chats with Brit Marling about the research and folklore behind her mind-boggling Netflix series.
The New Celebrity Apprentice and the Scourge of Faux Inclusivity—Megan Garber weighs in on the NBC show, now helmed by Arnold Schwarzenegger, which manages to celebrate and mock diversity at the same time.
The (Final) Problem With Sherlock—Sophie Gilbert explains how, in turning its protagonist into a superhero, the BBC show may have lost everything that made it special.
The Otherworldly Genius of The Good Place—Lenika Cruz analyzes the season one finale of NBC's terrific, quirky, and metaphysical show.
---
Books
On Writing, Smoking, and the Habit of Transcendence—Sophie Gilbert reviews Gregor Hens's book Nicotine, a strange addiction memoir that describes a life spent chasing heightened power.
Why More Writers Should Talk About Money—Joseph Frankel talks to the author of Scratch, a new collection of essays and interviews about one of the biggest taboos of the literary world.
Finding Meaning in Going Nowhere—Joe Fassler sits down with the author Ottessa Moshfegh to talk about coping with depression, how writing saved her life, and finding solace in an overlooked song.
---
Sport
How Iván Rodríguez Captured an Era of Baseball—Robert O'Connell explains how the legendary catcher, soon to be inducted into the sport's Hall of Fame, embodies the qualities of his time.
We want to hear what you think about this article. Submit a letter to the editor or write to letters@theatlantic.com.