The 15 Most Talked-About Films From Sundance
An epic drama of racial strife in 1940s Mississippi, a surreal ghost story, and a gay coming-of-age romance were among the hits of this year's film festival.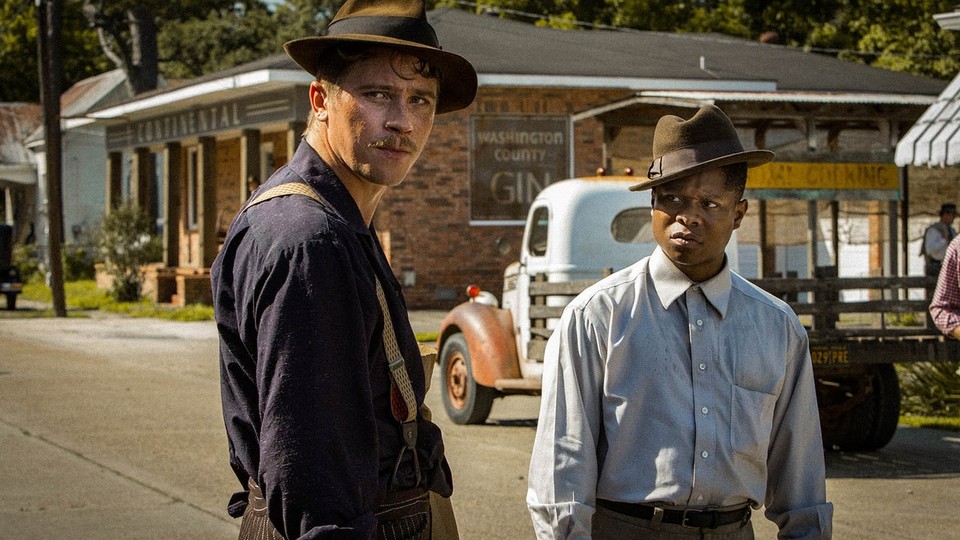 Last year's Sundance Film Festival felt almost serendipitously timed—coming at the same time as the much-derided 2016 Oscar nominations, the buzz for Nate Parker's The Birth of a Nation seemed like a much-needed salve to the season of #OscarsSoWhite. The big hit of last year's festival instead turned out to be Manchester by the Sea, so take all of 2017's Sundance favorites with a grain of salt.
Streaming brands like Amazon and Netflix are continuing to try and muscle into prestige film contention by bidding high for the distribution rights to the festival's biggest hits. And though there was no acquisition as splashy as the $17.5 million shelled out for The Birth of a Nation last year, some of the biggest stories told at Sundance 2017 were well outside of Hollywood's usual homogeny, and give viewers plenty of reasons to be excited for the year in cinema outside of the expected superheroes, sequels, and superhero sequels.
---
The Big Sick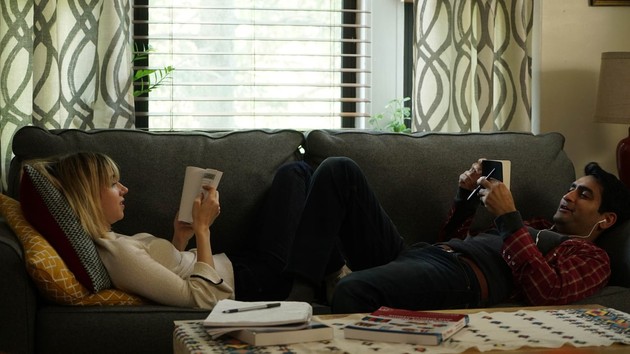 Michael Showalter's comedy, a semi-autobiographical tale written by Kumail Nanjiani and Emily V. Gordon (who are married), inspired one of the biggest bidding wars of the festival. Nanjiani stars as, essentially, himself (a Pakistani immigrant working as a comedian in New York) who falls for a girl (Zoe Kazan) and then begins spending all his time with her out-of-towner parents (Ray Romano and Holly Hunter) when she is diagnosed with a near-fatal medical condition. Amazon snapped up the rights for $12 million, on the back of excellent reviews, especially for Nanjiani's lead performance.
---
Mudbound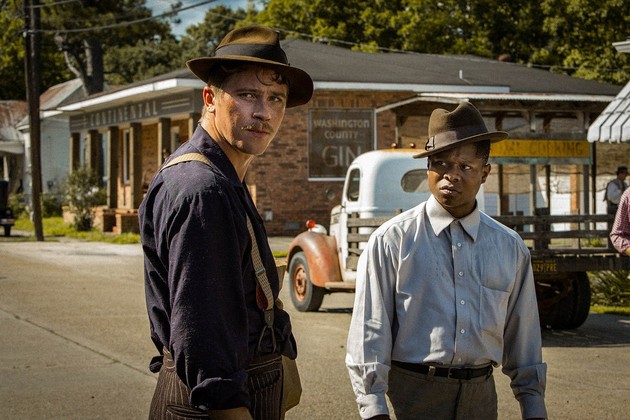 The latest feature film from Dee Rees (whose debut drama Pariah was one of the highlights of 2011) is an adaptation of Hillary Jordan's novel, which follows two families (one white, one African-American) growing up alongside each other in rural Mississippi. Mudbound stars Carey Mulligan and Garrett Hedlund, but the biggest raves came for Jason Mitchell (who played Eazy-E in Straight Outta Compton) as a World War II veteran returning home to extreme prejudice, and Mary J. Blige, reportedly unrecognizable as his mother. Netflix bought the rights and is promising a limited theatrical release, so the movie will qualify for awards (the streaming service has yet to gain recognition at the Oscars).
---
Crown Heights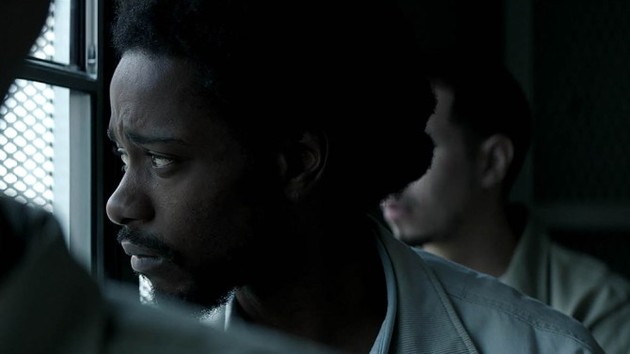 The festival's Audience Award (which has in the past gone to future hits like Whiplash, Precious, and Hustle & Flow) this year went to Crown Heights, a drama set in the Brooklyn neighborhood in the early 1980s. Directed by Matt Ruskin and starring Keith Stanfield (Atlanta), the film dramatizes the true story of Colin Warner, who was wrongfully convicted of murder and fought for years to exonerate his name. Nnamdi Asomugha (yes, the former Oakland Raiders cornerback) plays his best friend, who worked to free him. Amazon acquired Crown Heights for more than $2 million.
---
Wind River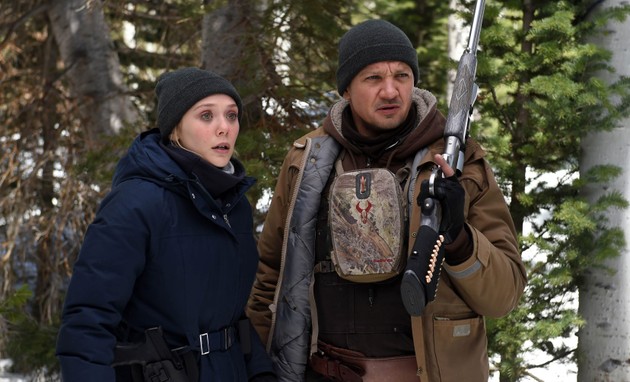 Coming off an Oscar nomination for his screenplay for Hell or High Water, Taylor Sheridan makes his directorial debut at Sundance with the third in his trilogy of films set in the modern, desolate American West (the other was the 2015 DEA drama Sicario). Wind River stars Jeremy Renner as a tracker and Elizabeth Olsen as a rookie FBI agent pursuing a murderer on Wyoming's Wind River Indian Reservation. The movie was praised both for re-capturing the rugged charm of Renner's star-making work in The Hurt Locker, and for its dramatic visuals. The Weinstein Company has its distribution rights.
---
I Don't Feel at Home in This World Anymore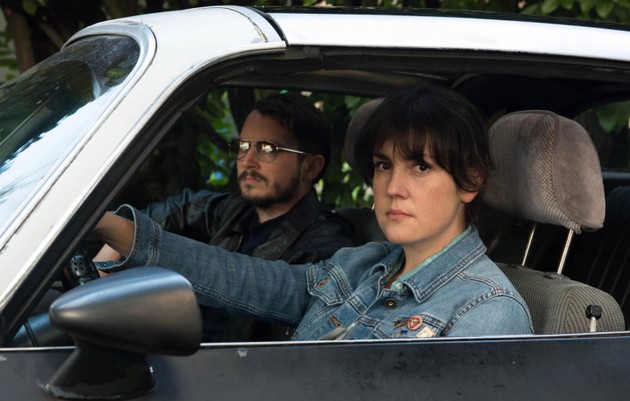 The festival's Grand Jury Prize went to this debut feature from actor Macon Blair (best known for his villainous work in indies like Blue Ruin and Green Room). It stars Melanie Lynskey as a frustrated suburbanite who hires her creep of a neighbor (Elijah Wood) to help her hunt for vigilante justice after her home is burgled. The film's command of tone, the way it carefully balances taut tension and bizarre comedy, has been widely praised. Netflix will release I Don't Feel at Home in This World Anymore on its streaming service on February 24.
---
A Ghost Story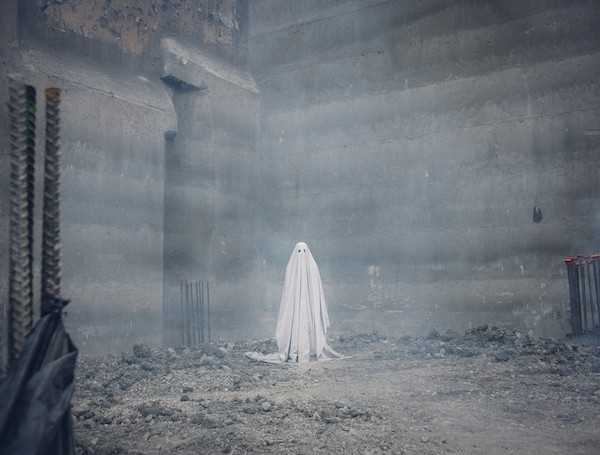 The director David Lowery got mixed, if promising, reviews for his first major feature, Ain't Them Bodies Saints, in 2013; he then got praise for adapting that film's poetic style for Disney's Pete's Dragon in 2016. His latest movie, A Ghost Story, is a weird indie through and through, reuniting Ain't Them Bodies Saints stars Rooney Mara and Casey Affleck. The movie follows a couple who are separated by death; the deceased man haunts his lover, then, when she moves on, the future inhabitants of his house. It's all shot from a distance, and in one uninterrupted four-minute shot, Rooney Mara eats a pie. It's drawn raves, though the overall reaction has been polarized, so expect many a hot take. A24 (the studio behind recent hits like Moonlight) has acquired the rights.
---
Call Me By Your Name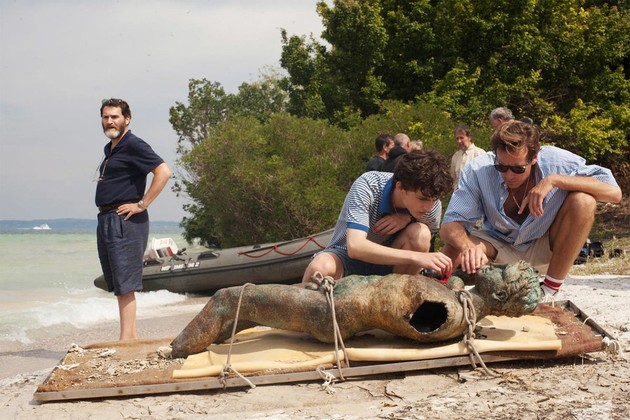 André Aciman's 2007 novel, about a precocious 17-year-old boy falling in love with an older man on vacation in Italy, was wildly acclaimed but seemed like it'd be difficult to translate to screen. But the festival reaction to Luca Guadagnino's (A Bigger Splash) adaptation was rapturous, including praise for its three central performances (from Timothée Chalamet, Michael Stuhlbarg, and Armie Hammer). Sufjan Stevens also contributed a few songs to the score, just as a cherry on top.
---
Dina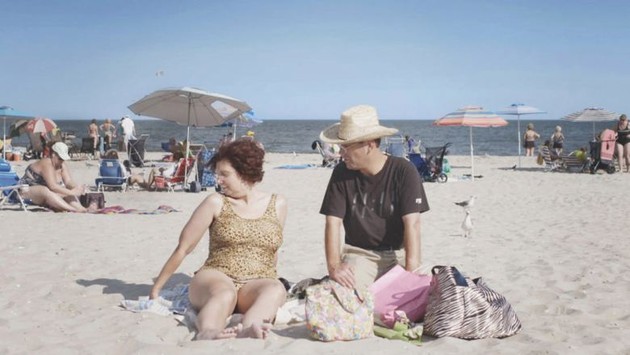 The festival's Grand Jury Prize for Documentary went to this portrait of a couple, both on the autistic spectrum, from the directors Antonio Santini and Dan Sickles (who made the excellent Mala Mala, which looked at Puerto Rico's trans community). Reviews called it at once grim, wildly funny, and at times deeply uncomfortable, which sounds about par for a Sundance winner.
---
Manifesto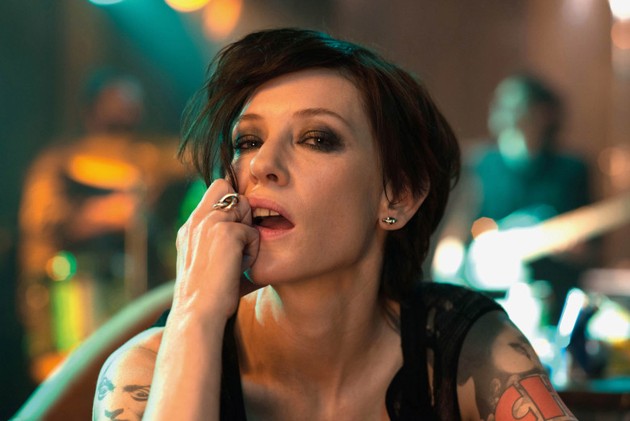 New Yorkers had a chance to see Manifesto as an art installation over the last couple of months. Now, it's viewable in movie form, starring Cate Blanchett as 13 characters who each espouse a different, well, artistic manifesto. A fur-clad Dadaist is followed by a stockbroker talking about Futurism and a homeless person arguing for Situationism, and so on and so forth. The film is directed by Julian Rosefeldt, a Berlin-based video installation artist, and, according to reviews, is quite different from the form it took at the Park Avenue Armory.
---
Casting JonBenet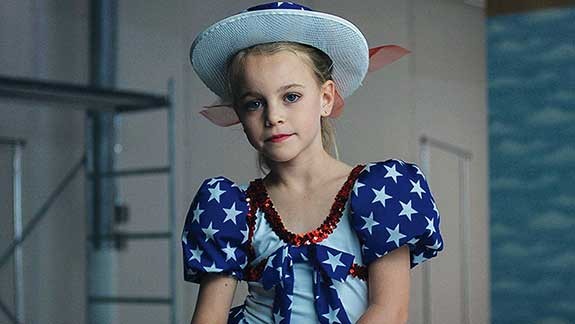 The strange recent wave of nostalgia for the JonBenet Ramsey murder case, which manifested in various 2016 television specials, gets a further layer of meta-commentary in this documentary from Kitty Green. It follows the director as she travels to Colorado to hold a casting call for a fake film about the case, talking to applicants about their own experiences with abuse, crime, and death, as well as their theories on the case. Green is focusing not on the details of the murder itself, but on the strange pop-culture phenomena that built up around it, in a movie that sounds as arresting as it does disturbing.
---
The Hero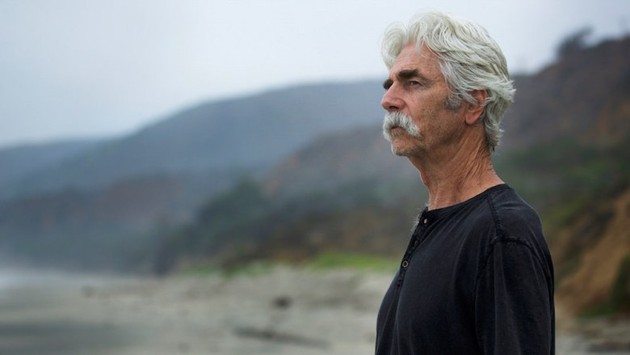 Brett Haley's last movie I'll See You in My Dreams (2015) was an underrated comedy-drama starring Blythe Danner and Sam Elliott, a rare romance film focused on an older couple. The director is reunited with Elliott for this drama about an actor who tries to get his life back together after receiving a cancer diagnosis. Laura Prepon (Orange is the New Black), Nick Offerman (Parks & Recreation), and Krysten Ritter (Jessica Jones) co-star, but it's Elliott's performance that drew most of the raves.
---
Band Aid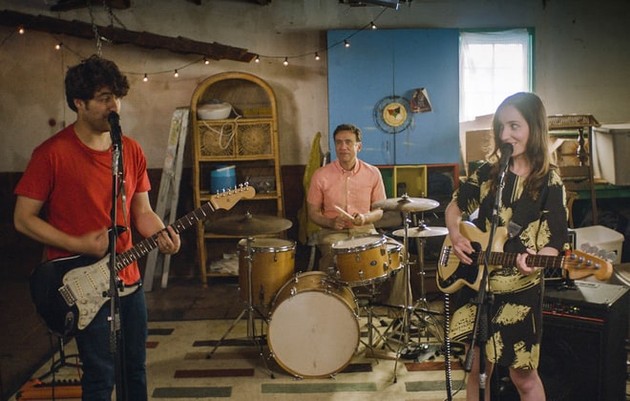 The actress Zoe Lister-Jones (best known for her work in sitcoms like New Girl and Life in Pieces) wrote and directed this debut feature, in which she stars alongside Adam Pally as a husband-wife duo who form a band to try and work out their issues with each other. Band Aid's clever songwriting, and its charming lead performances, have gotten positive notices, along with the fact that the movie's crew was entirely female, a rarity in the industry.
---
Marjorie Prime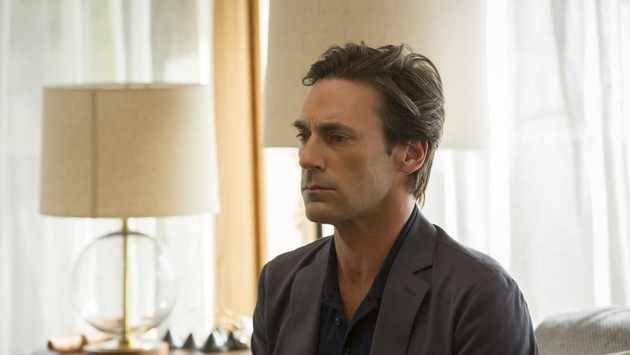 Based on a Pulitzer Prize-nominated play by Jordan Harrison, Marjorie Prime is a small-scale sci-fi meditation on mortality and memory, with Lois Smith (Minority Report) as an elderly woman who recreates her former husband, digitizing his existence and interacting with the hologram of his younger self (played by Jon Hamm). Think of it as a more melancholy Black Mirror episode. Tim Robbins and Geena Davis co-star, and Michael Almereyda (Experimenter) directs. Marjorie Prime has been called Hamm's best role in years.
---
Landline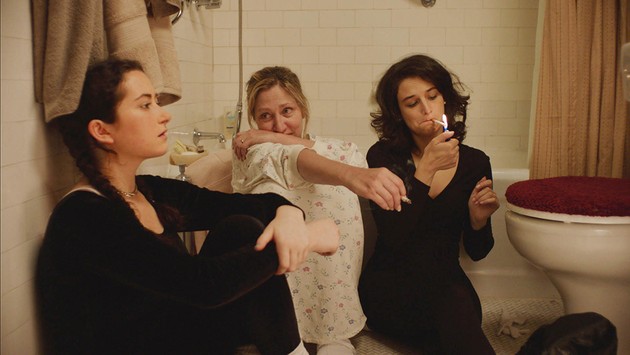 Gillian Robespierre's film Obvious Child, starring and co-written by Jenny Slate, was one of the biggest surprises of 2014. The two have reunited for this '90s-set comedy about a Jewish family's trials and tribulations. John Turturro and Edie Falco co-star in a movie loaded with references to Blockbuster and the thriving magazine industry, in case you forgot it was set 20-plus years ago. Amazon acquired the rights for $3 million.
---
Brigsby Bear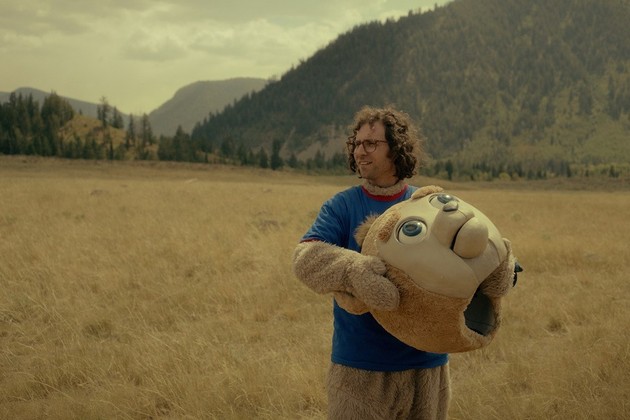 Kyle Mooney's comedy career on Saturday Night Live has been wildly divisive since he joined: His disconcerting video sketches have rabid fans and loud detractors. It sounds like Brigsby Bear (starring and co-written by Mooney), which has been called the "feel-good kidnapping movie of the year," will be just as polarizing. It's a bizarre tale about James (Mooney), who's stolen from his family as a child, then raised to love a fictional TV show called Brigsby Bear by his kidnappers, designed only to keep him from wanting to escape. After finding his freedom, James wants only to re-create this show that never existed. Of all the films at this year's festival, none received more love/hate than Brigsby Bear, so of course Sony Pictures Classics acquired it for $5 million after a heated bidding war.