Indie Films to Look Forward to in 2017
The coming months in cinema aren't just for superheroes and sequels.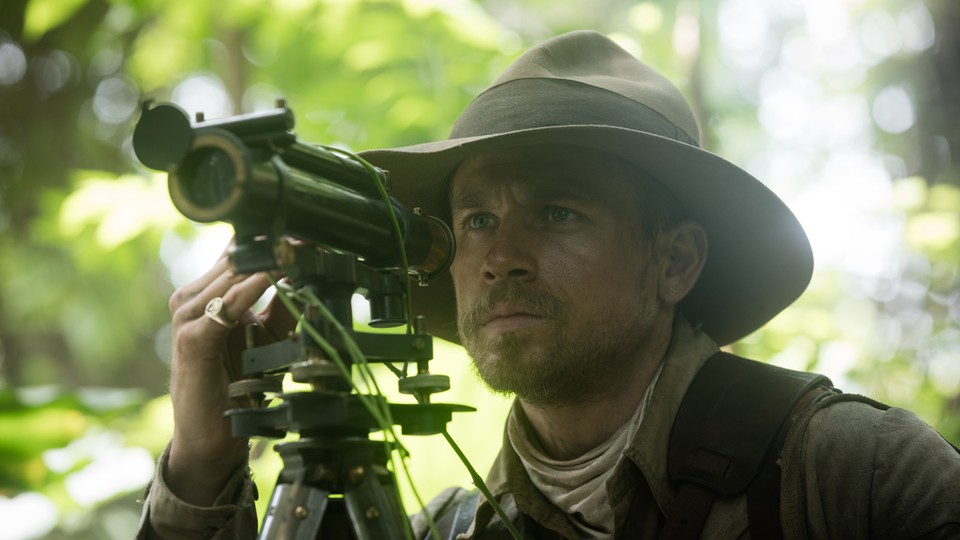 The list of must-see movies in 2017 is long enough if you only include major studio films. It's also rife with sequels, reboots, adaptations of long-dead television shows, and an endless parade of superheroes. It seems only fair, then, to devote some attention to the smaller-scale movies hitting our shores in the coming months—projects that have run the film-festival circuit (Sundance, Toronto, Berlin, Cannes) over the last year and have finally carved out a 2017 release date.
These days, seeing an acclaimed independent film is easier than ever. Though they often don't play in cinemas outside of big cities (unless they are surprise box-office hits), they're quickly available to rent on demand, or to view on streaming services. So if you're looking for an escape from the oppressive sameness of big-budget Hollywood in the next few months, here are some indie efforts to watch out for.
---
I Am Not Your Negro (February 3)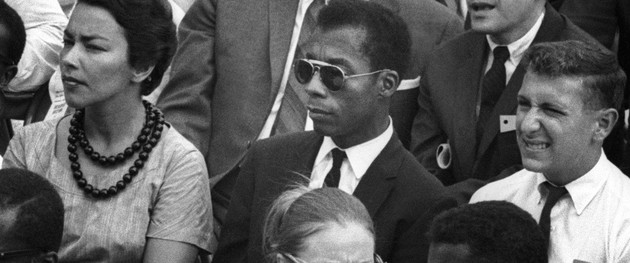 This searing documentary from the Haitian director Raoul Peck was nominated at this year's Academy Awards. Peck takes James Baldwin's unfinished manuscript Remember This House, entrusted to him by the author's estate, and fleshes it out into an exploration of both Baldwin's life and career, the progress of the civil-rights movement from the 1960s to the present day, and how the state of being black in America has changed (and, more importantly, how it has not). Narrated by Samuel L. Jackson, I Am Not Your Negro is a deeply, tragically relevant investigation of race in America.
---
A United Kingdom (February 17)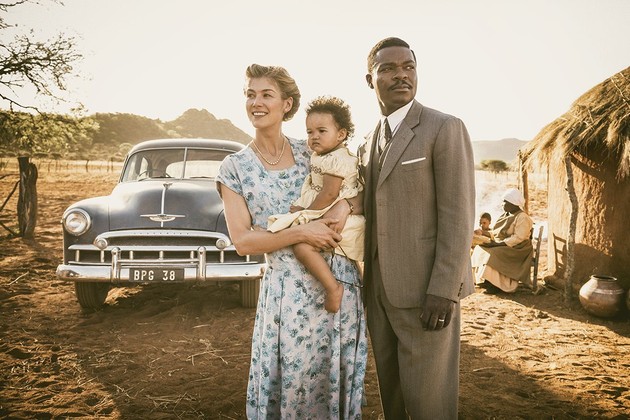 Another stately biopic from Amma Asante, the director of 2013's Belle, A United Kingdom follows the romance between Seretse Khama (David Oyelowo), the Prince of Botswana, and office clerk Ruth Williams (Rosamund Pike), and the controversy their eventual marriage faced when he returned to lead his country's independence movement. As she did with Belle, Asante is once again examining the tensely calibrated racial politics of British colonialism. The film came out in Britain last year, and while reviews were mixed, one critic called it a "stirring interrogation of British identity."
---
Lovesong (February 17)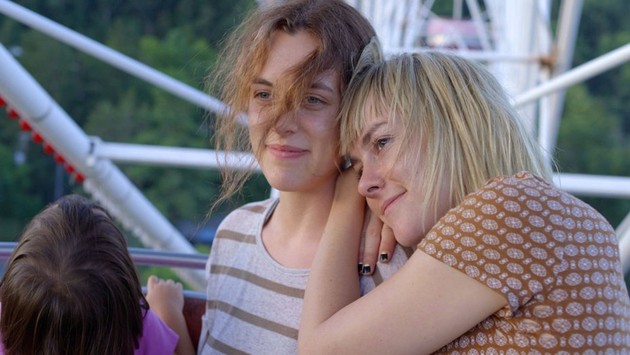 A hit from last year's Sundance Film Festival, Lovesong is the fourth movie from the Korean American director So Yong Kim, whose three previous features In Between Days, Treeless Mountain, and For Ellen all showed significant promise (playing to fairly small audiences). Lovesong stars Riley Keough as a mother in her 20s and her fraught, romantically charged relationship with a good friend (Jena Malone) that plays out over several years. Kim's films tend to subdued and pensive, but not without tenderness, and Lovesong looks like it will follow suit.
---
Raw (March 10)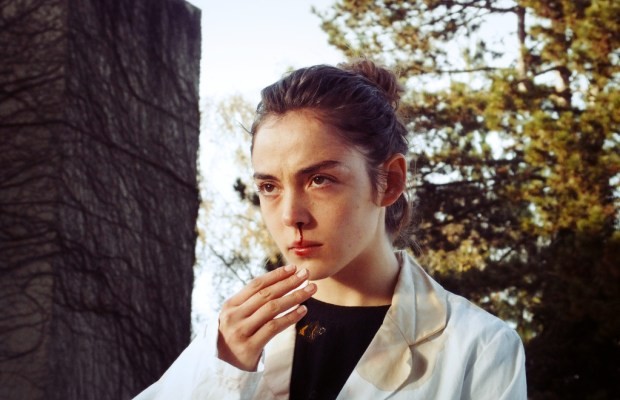 Every so often, there comes a film whose release is accompanied by stories of audience members passing out in shock, running out of the theater screaming, or vomiting; by that metric, Raw was the success story of last September's Toronto Film Festival. A teen coming-of-age drama mixed with a cannibal horror thriller, Raw is the debut feature from the French director Julia Ducournau; it follows a vegetarian college student (Garance Marillier) who becomes, well, a cannibal. Critics are boasting that they "didn't faint," which is always the buzz you should be looking for.
---
Personal Shopper (March 10)
The newest effort from Olivier Assayas (the French master behind films like Irma Vep, Summer Hours and Clouds of Sils Maria) is a strange, haunted odyssey starring Kristen Stewart, who plays a young American woman in Paris going through a sort of personal crisis. Part horror movie, part muted workplace drama, Personal Shopper divided critics at last year's Cannes Film Festival and is likely to baffle viewers with its elliptical ghost-story plot. But Assayas is one of cinema's most fascinating artists, and in Stewart (who gave a dynamite performance in Sils Maria), he may have found a new muse.
---
Free Fire (March 17)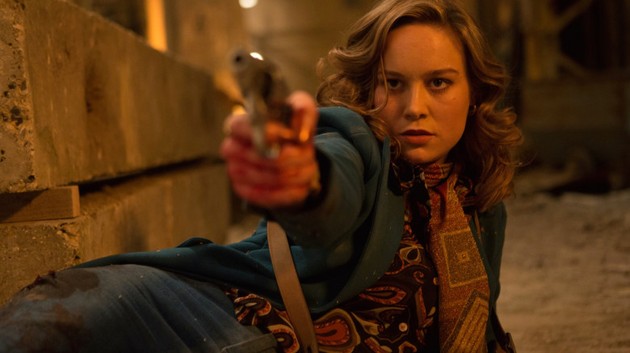 This anarchic action comedy comes from Ben Wheatley, the brilliant, if confounding British director behind indie horror delights like Kill List and Sightseers and last year's more ambitious, dystopian epic High-Rise. The latter was an impressive adaptation of a challenging J.G. Ballard novel. Free Fire is a more stripped-down tale, following a group of arms dealers and gangsters who meet in a dilapidated warehouse, come to blows over a gun-running deal gone wrong, and spend the rest of the movie, well, shooting at each other. Brie Larson stars, the cast includes Armie Hammer, Cillian Murphy, Sharlto Copley, and Noah Taylor, and the entire film is topped off with a garish '70s aesthetic.
---
Song to Song (March 17)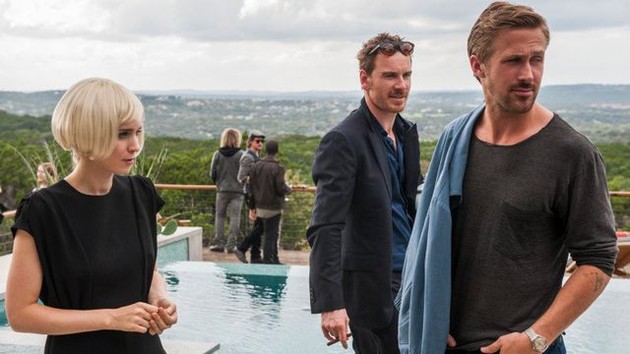 Take that release date with a grain of salt, because although Terrence Malick's next film finally has a title and an official plot synopsis (it's a "modern love story set against the Austin, Texas music scene" that features "a rock 'n' roll landscape of seduction and betrayal"), it has been gestating for a long time. Filmed in 2011, and originally given the title Weightless, it has the all-star cast Malick typically attracts—Ryan Gosling, Natalie Portman, Michael Fassbender, Rooney Mara—as well as musicians like Iggy Pop, Florence and the Machine, and Patti Smith. Why it's taken six years to reach our screens (its release has been pushed back multiple times) is unknown, but Malick likes to take his time editing, and his dreamy, poetic movies, even if they're more minor-key efforts like last year's Knight of Cups, are always unique experiences.
---
Wilson (March 24)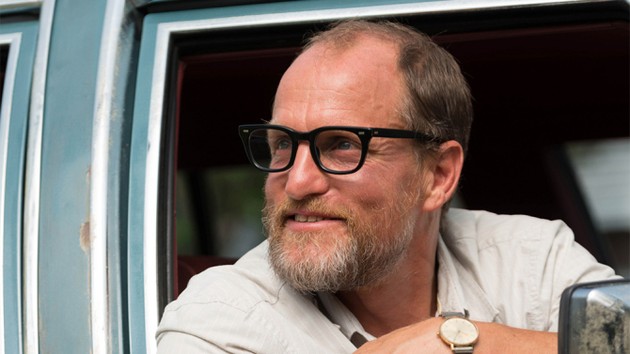 A hot ticket at this year's Sundance, this is an adaptation of Daniel Clowes's graphic novel, adapted by the author (who also wrote Ghost World and Art School Confidential). Woody Harrelson stars as the titular Wilson, a neurotic, unfiltered middle-aged man trying to reunite with his estranged wife (Laura Dern) and daughter (Isabella Amara), the latter of whom he's never met before. Clowes's surreal, aggressively uncomfortable work is often difficult to translate to screen, but the director Craig Johnson (The Skeleton Twins) is taking up the challenge.
---
The Discovery (March 31)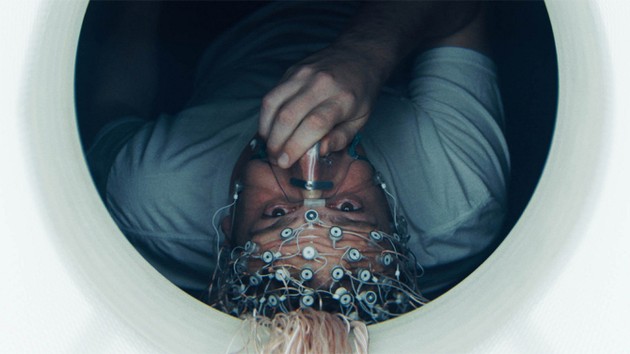 The writer-director Charlie McDowell's first film The One I Love, a tiny-scale sci-fi romance tinged with unsettling horror, was a surprise success in 2014, especially once it hit Netflix. So the streaming company has acquired his next film, which premiered at this year's Sundance and stars Jason Segel, Rooney Mara, Jesse Plemons, and Robert Redford. Set in a world where the existence of the afterlife has been scientifically proven, The Discovery sees Segel and Mara's characters fall in love while confronting the idea that there could be something better awaiting them in death.
---
Colossal (April 7)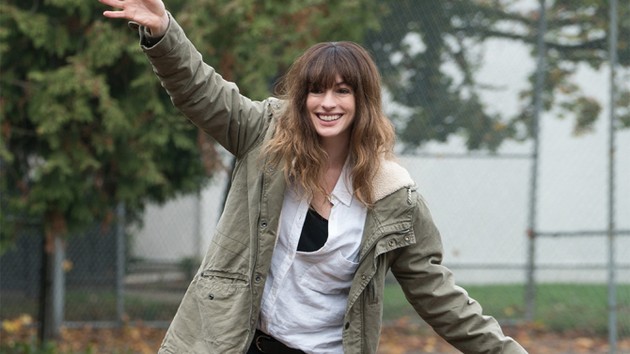 This Anne Hathaway-starring sci-fi monster satire premiered to very divided critical reception at last year's Toronto Film Festival. Directed by Nacho Vigalondo (who made the 2007 cult hit Timecrimes), Colossal follows a woman (Hathaway) who realizes she's somehow connected to a giant, Godzilla-esque monster rampaging through Seoul. It's really a sharp, dark comedy about abusive relationships, but whether Vigalondo lands the tricky allegory is a matter of debate.
---
A Quiet Passion (April 14)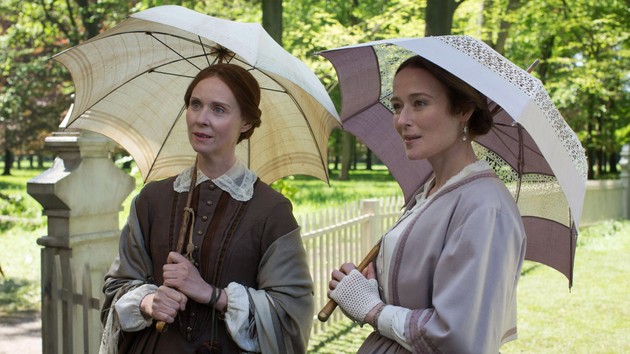 A long-gestating project for the English director Terence Davies (the Malick-esque master behind works like The House of Mirth, The Deep Blue Sea, and Sunset Song), A Quiet Passion is a biopic about the life of Emily Dickinson, played here by Cynthia Nixon. The movie received some rapturous reviews on the festival circuit last year, and the New Yorker critic Richard Brody said it would have been his favorite of 2016 had it gotten a U.S. theatrical release, calling it a "drop-dead masterwork."
---
The Lost City of Z (April 14)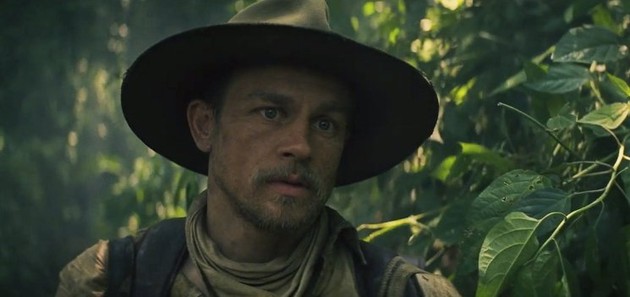 This Amazon Studios production premiered at last year's New York Film Festival to overwhelming praise. Based on David Grann's 2009 book, it follows the real-life British explorer Percy Fawcett (Charlie Hunnam), who disappeared in the 1920s trying to find a fabled ancient city in the Amazon rainforest in Brazil (perhaps that's what attracted the online retailer to this tale). Robert Pattinson, Sienna Miller, and Tom Holland co-star in a film that the director James Gray described as "David Lean, but with a slightly more hallucinogenic feel." Critics have called it an excellent piece of throwback cinema, reminiscent of epics from Hollywood's golden age.
---
The Dinner (May 5)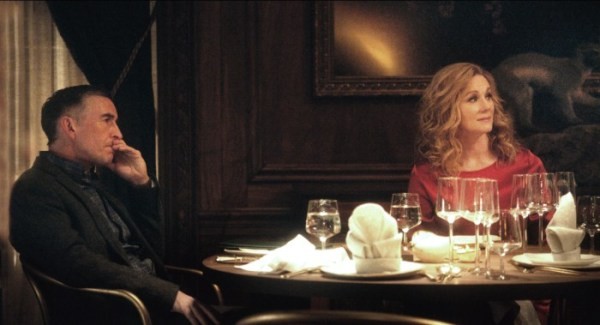 The director Oren Moverman has racked up three interesting indie dramas in a row—the Oscar-nominated Iraq War drama The Messenger (2009), an exploration of corruption in the LAPD in Rampart (2011), and Time Out of Mind (2014), a touching exploration of homelessness in New York City. His newest film, The Dinner, was originally planned as Cate Blanchett's directorial debut—but Moverman, who wrote the script, eventually came aboard as a director as well. A thriller based on a Dutch novel by Herman Koch, the movie stars Richard Gere, Steve Coogan, Laura Linney, Chloe Sevigny, and Rebecca Hall, and will premiere at the Berlin Film Festival next month.
---
Paris Can Wait (May 12)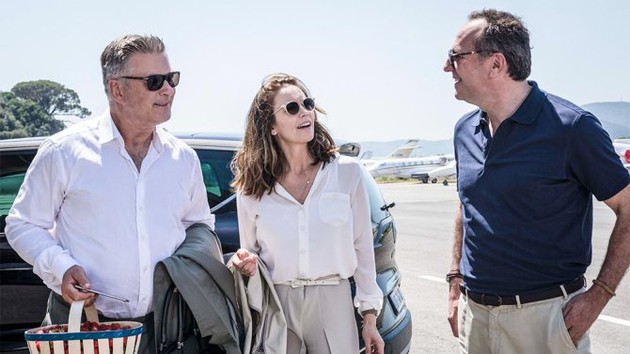 Eleanor Coppola, the wife of the legendary director Francis Ford Coppola (they've been married 54 years), has not made a movie since 1991, when she chronicled the difficult production of his film Apocalypse Now in Hearts of Darkness: A Filmmaker's Apocalypse. Now, at the age of 80, she is making her feature debut with Paris Can Wait, a road comedy starring Diane Lane and Alec Baldwin, about a woman who abandons her husband to travel through France with a "rakish bon vivant" (played by Arnaud Viard). After a successful debut at Toronto, the film was acquired by Sony Pictures Classics, and will premiere in the midst of summer movie season, a month before her daughter Sofia's new film The Beguiled.