27 Movies to Look Forward to in 2017
There will be sequels, superheroes, and Star Wars, but there's plenty more on the horizon, too.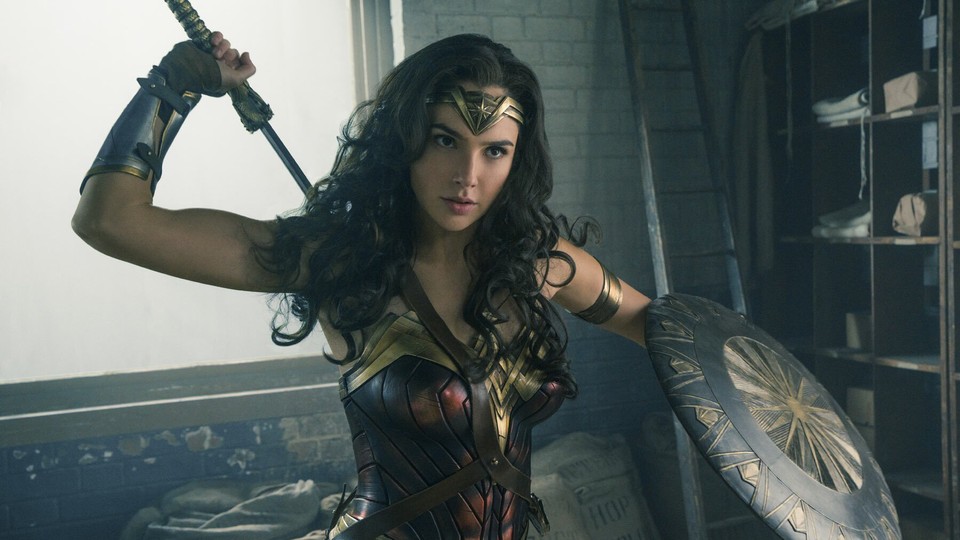 Another year, another spell of films to anticipate, delight in, and dread. There will be sequels, superheroes, and Star Wars, of course, but there's plenty else on offer from Hollywood this year—and smaller projects in the hopper that are sure to surprise in the coming months. Here's a look at some of 2017's most notable projects.
---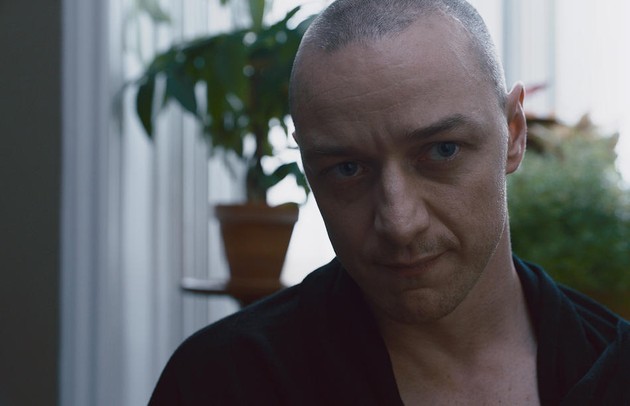 Split (January 20)
What It Is: M. Night Shyamalan (The Sixth Sense, Signs), having rediscovered his skill at making entertaining horror schlock with 2015's The Visit, is back for more with a truly absurd high-wire act. James McAvoy plays Kevin, a menacing predator who kidnaps three teenage girls and locks them in his basement; they then realize that Kevin suffers from some (entirely fictional) form of multiple-personality disorder that manifests as 23 different characters in one body.
If You Need Convincing: After years in the Hollywood wilderness with flops like The Last Airbender and After Earth, Shyamalan has rediscovered his mojo by tapping back into the B-movie charm that made him a star director in the first place. Split looks like a ridiculous, but entirely self-aware thrill ride; early reviews from Austin's Fantastic Fest were largely positive.
---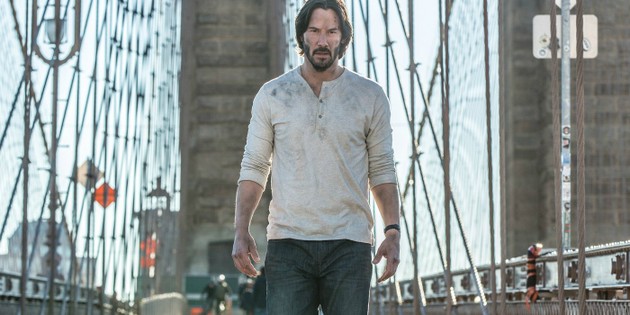 John Wick: Chapter Two (February 10)
What It Is: A sequel to one of the biggest cult surprises of the decade, this Keanu Reeves action thriller promises more of the same from 2014's word-of-mouth sensation John Wick. Reeves plays Wick, a terrifying former hitman for the mob; he's lured out of retirement for some plot-perfunctory reason; ridiculous, balletic violence ensues. Joining the cast this time around are Common, Ruby Rose, and Reeves's Matrix co-star Laurence Fishburne.
If You Need Convincing: John Wick was one of the most genuinely electrifying things Hollywood has produced in years. It was trash, but glorious trash, with a visual panache and penchant for world-building that kept it from feeling disposable. It also correctly deployed Reeves, one of Hollywood's most fascinating stars when given the right vehicle. The John Wick director Chad Stahelski is at the helm for Chapter Two, though his partner David Leitch has moved on to other projects. Hopefully lightning can strike again.
---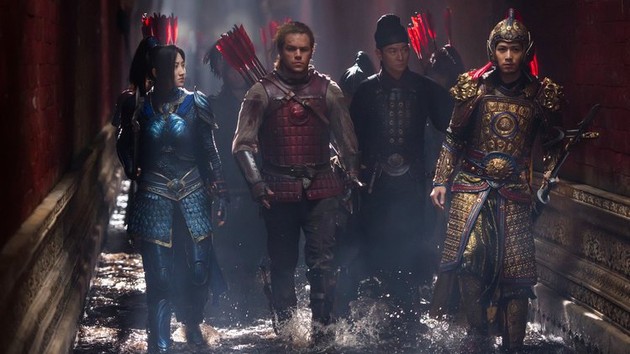 The Great Wall (February 17)
What It Is: An epic fantasy drama from Zhang Yimou, one of the masters of contemporary Chinese cinema, about a gritty band of soldiers and bandits trying to protect the Great Wall of China from a monster invasion during the Song Dynasty. The most expensive Chinese film ever made, The Great Wall has already grossed a stupendous $150 million in its native country.
If You Need Convincing: You may, considering the controversy that broke out last year upon the release of the film's trailer, which emphasized Matt Damon over the other actors and drew complaints of whitewashing. Zhang and Damon have pushed back against the notion, saying the film is a historical fantasy and that Damon's character was always written as white and is one of five heroes in the film (the other four are Chinese). Whatever the case, the film may herald the dawn of a more international era in big-budget filmmaking, since worldwide audiences are more and more crucial to Hollywood profitability.
---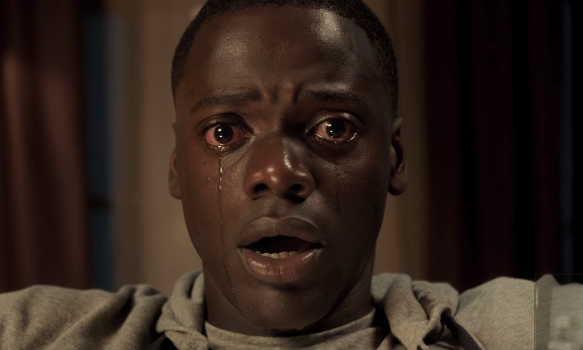 Get Out (February 24)
What It Is: A satirical horror film from the director Jordan Peele, one half of Key & Peele. When Chris (Daniel Kaluuya) visits his white girlfriend's family estate for the first time, he realizes that something bizarre is afoot, and frantically tries to escape after another African American in town warns him to "get out." Allison Williams, Catherine Keener, and Bradley Whitford co-star as the initially pleasant, but ultimately sinister, family.
If You Need Convincing: Peele is a comic genius and a die-hard horror fan. For his debut feature (he wrote and directed) he's teamed with the veteran producer Jason Blum (Paranormal Activity, Insidious, and many more) to make something both genuinely scary and thought-provoking. Peele has described Get Out as a modern-day Stepford Wives.
---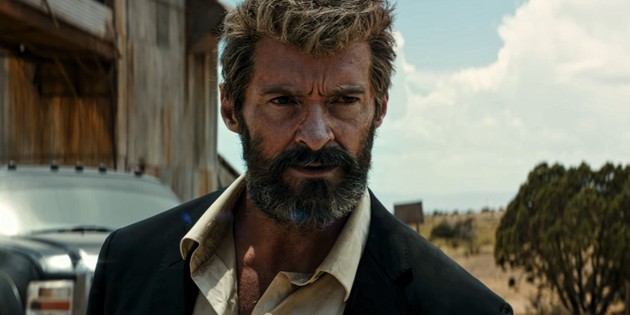 Logan (March 3)
What It Is: A swan-song to Hugh Jackman's long-running performance as the mutant superhero (coming 17 years after his first appearance in X-Men), Logan takes place in a vaguely apocalyptic future, where the clawed menace embarks on one last effort to protect a young mutant girl.
If You Need Convincing: Superhero fatigue may well have set in a long time ago for some viewers, but Logan looks like a surprisingly small-scale, intense work, uninterested in tying into another other sequels or spinoffs. Its director James Mangold made the last, highly underrated Wolverine movie; this one is rated R and promises both an adult tone and an actual ending for the character.
---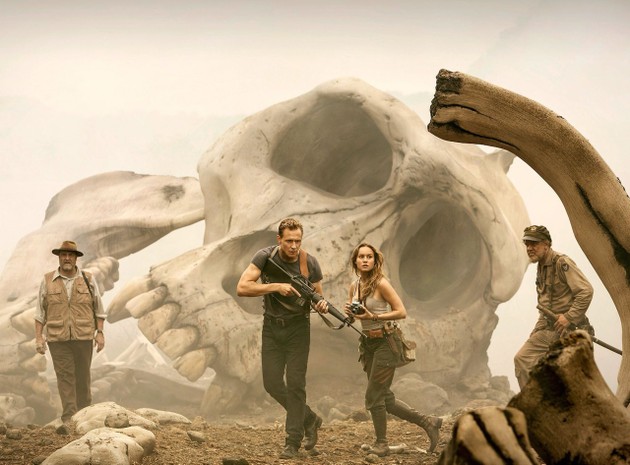 Kong: Skull Island (March 10)
What It Is: The latest attempt to revive one of the most famous monsters in Hollywood history, this King Kong take veers away from the 1930s re-creation of the last remake (Peter Jackson's 2005 film, which hewed closely to the 1933 original). Instead set in the '70s, Skull Island follows a group of explorers and soldiers who stumble across the giant ape. Tom Hiddleston, Samuel L. Jackson, Brie Larson, and John Goodman star.
If You Need Convincing: Another King Kong film seems painfully unnecessary, and the film is being positioned as the start of a new franchise that will eventually cross over with Godzilla. But the trailer has a surprisingly peppy, free-wheeling quality to it, promising glorious fun from its monster rather than the usual grim tragedy.
---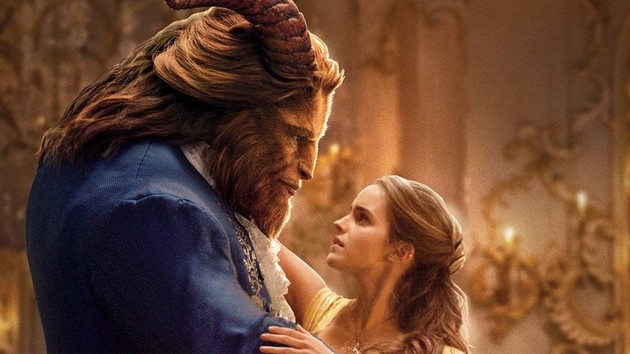 Beauty and the Beast (March 17)
What It Is: An unnervingly faithful-looking remake of the 1991 Disney animated classic, starring Emma Watson as the free-spirited Belle, trapped in a castle with its monstrous lord (Dan Stevens), a prince transformed into a furry beast by a witch's curse. Expect singing, dancing, and great heaps of CGI as these two crazy kids try to figure things out.
If You Need Convincing: Well, Disney certainly doesn't think you will. Its live-action remakes of animated classics (Maleficent, Cinderella, and The Jungle Book) have all been colossal successes, a good way to simultaneously appeal to older generations and younger viewers craving spectacle. From the opening bars of its score, Beauty and the Beast will play on its audience's every nostalgic desire, and it'll capture hundreds of millions of dollars in the process.
---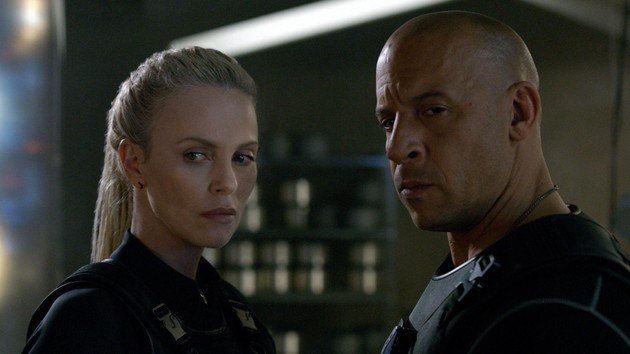 The Fate of the Furious (April 14)
What It Is: The eighth (and certainly not final) entry in the sprawling cinematic franchise that has morphed from entertaining car-racing drama into an arcane, colorful, generation-defining series of high-wire spy capers. After bidding a sad goodbye to Brian (the late Paul Walker) in Furious 7, Fate is charting darker territory, with hero Dom Toretto (Vin Diesel) seemingly turning to evil thanks to a new character, Cipher (Charlize Theron). One imagines that all is not as it seems.
If You Need Convincing: Watch the previous seven Fast & Furious films. Their convoluted evolution from low-scale car hijinks into a world-traveling action soap opera is unlike anything in recent Hollywood history, and will bond you to the franchise. The franchise's incredible run can't last forever, but so far it's shown no sign of slowing down.
---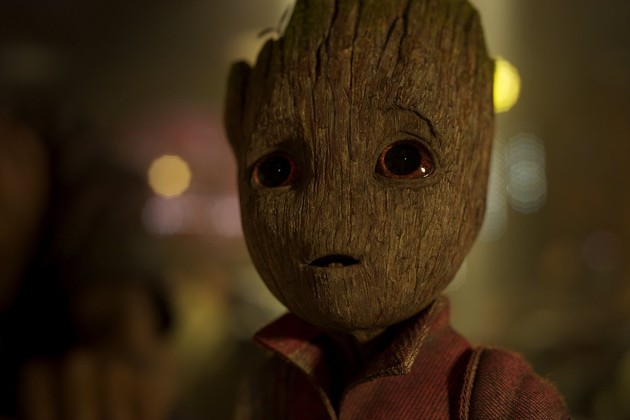 Guardians of the Galaxy Vol. 2 (May 5)
What It Is: The first of three (yes, three) Marvel movies in 2017 returns to the intergalactic fun of Peter Quill aka Star-Lord (Chris Pratt), Gamora (Zoe Saldana), Rocket Raccoon (Bradley Cooper), and all the rest. Kurt Russell is on board this time as Peter's mysterious father; no doubt it will all have something to do with Infinity Stones again.
If You Need Convincing: Guardians of the Galaxy is, pound for pound, the most entertaining film Marvel has ever produced, and its writer-director James Gunn is back on board for the sequel. Also, Groot (Vin Diesel) is a little baby tree now, and if you aren't sick of seeing him in advertising yet, you will be.
---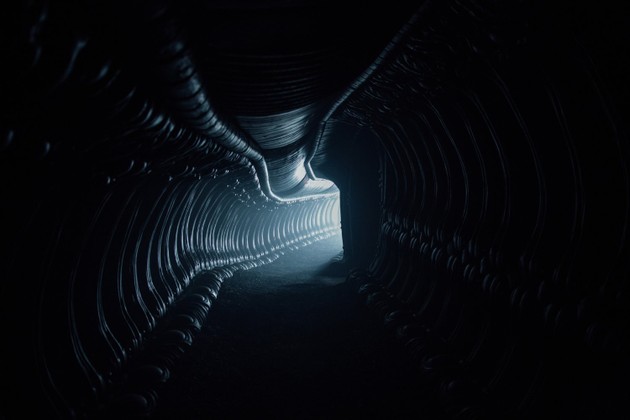 Alien: Covenant (May 19)
What It Is: After largely baffling audiences with Prometheus, his 2012 quasi-prequel to Alien, Ridley Scott seems to have returned to more conventional territory with Covenant, another adventure set before his 1979 sci-fi horror classic. It's about a spaceship that stumbles on some weird eggs on a mysterious planet and then gets terrorized by an alien. Sound familiar?
If You Need Convincing: Scott seems aware that he alienated viewers by veering away from the Alien formula in some ways with Prometheus. Though he's retained that film's star Michael Fassbender (who plays dual roles here), he otherwise seems to be attempting a near-remake of Alien, down to the new hero Daniels's (Katherine Waterston) Ripley-esque short hair.
---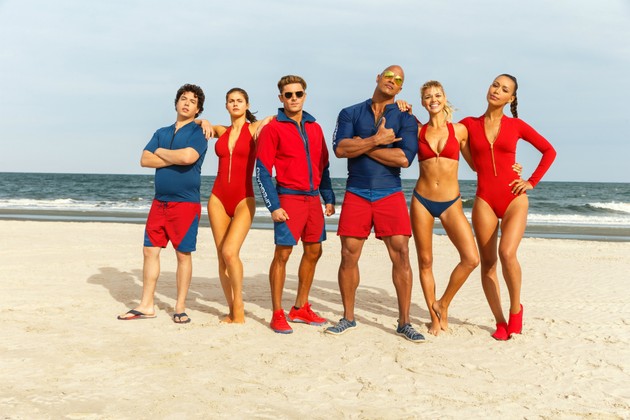 Baywatch (May 26)
What It Is: A shameless effort to revive another ultimate '90s brand, Baywatch features plenty of chiseled stars (Dwayne Johnson, Zac Efron, and Alexandra Daddario among them) as a team of high-powered lifeguards. They'll fight crime, run around on the beach, and wink to the camera as much as possible. David Hasselhoff and Pamela Anderson will contribute their expected cameos.
If You Need Convincing: Then you're not the '90s-obsessed demographic that studios are banking on these days. At best, Baywatch might have the knowing comic touch of Zac Efron's Neighbors films; more likely, it'll resemble the director Seth Gordon's other perfunctory action-comedy efforts, like Horrible Bosses and Identity Thief.
---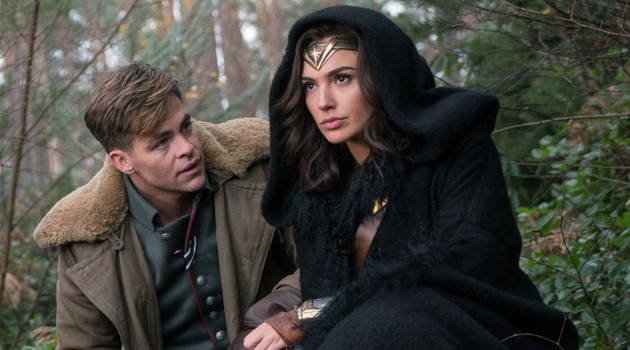 Wonder Woman (June 2)
What It Is: She fought alongside Batman and Superman last year, and now she gets a starring role. After decades of attempts, the famed Amazon warrior, certainly the most iconic female comic-book superhero, is finally getting her own movie, directed by Patty Jenkins (Monster) and starring Gal Gadot. A period piece, the film will explain how Wonder Woman ended up in the modern world, departing her home island to fight in World War I alongside her love interest Steve Trevor (Chris Pine).
If You Need Convincing: The DC Comics film universe has been deathly grim so far, with neither Batman v. Superman nor Suicide Squad winning over critics. Wonder Woman looks far brighter and more colorful in contrast. Marvel is still yet to produce a film starring a female superhero, so look for Warner Bros. to draw as much attention as possible to Gadot's starring role.
---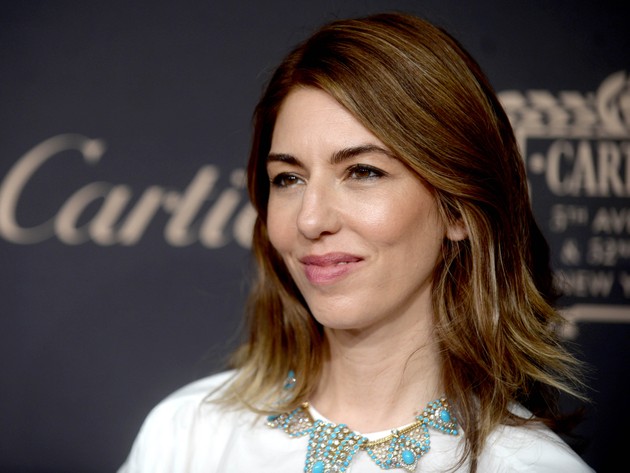 The Beguiled (June 23)
What It Is: Sofia Coppola's first film since The Bling Ring (2013) is a remake of the 1971 Civil War drama, itself based on the Southern Gothic novel A Painted Devil. Colin Farrell will take Clint Eastwood's original role as a Union soldier nursed back to health at an all-girl Mississippi boarding school. Elle Fanning, Nicole Kidman, and Kirsten Dunst co-star.
If You Need Convincing: Coppola's last period film, Marie-Antoinette (2006), was a visually lush work that subverted many of the norms of the female-focused costume drama. The 1971 version of The Beguiled is a fascinating, strange work that defies easy categorization; Coppola has assembled a terrific cast to try and do the same in 2017.
---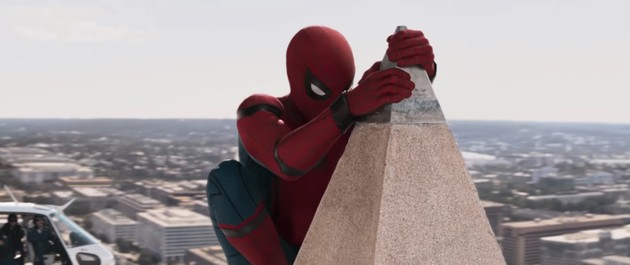 Spider-Man: Homecoming (July 7)
What It Is: A new dawn in synergistic franchise programming, as Marvel Studios takes the reins of a character owned by Sony thanks to complicated, decades-long bits of corporate machination. This iteration of Spider-Man (played by Tom Holland) made his debut in Captain America: Civil War last year. In Homecoming, he'll fight the Vulture (Michael Keaton) in his own movie, though Tony Stark (Robert Downey Jr.) will guest-star.
If You Need Convincing: Captain America: Civil War was a strange mash-up of a film, but Holland's upbeat portrayal of a teenaged Peter Parker was its most winning element. We may not need a sixth Spider-Man film in 15 years, but we're getting one, so it's nice that the casting is on point.
---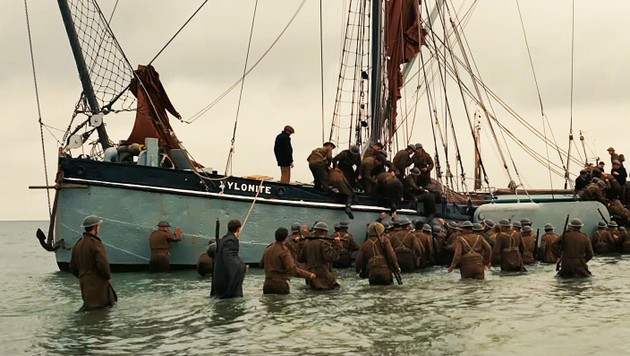 Dunkirk (July 21)
What It Is: An epic recreation of the 1940 evacuation of Dunkirk, a miraculous rescue mission that saved hundreds of thousands of Allied soldiers in the beginnings of World War II. The director Christopher Nolan has assembled a huge ensemble for the film, ranging from frequent collaborators Tom Hardy and Cillian Murphy, to legendary thespians Mark Rylance and Kenneth Branagh, and One Direction's Harry Styles.
If You Need Convincing: Nolan is, for his flaws, one of the finest large-scale filmmakers of the moment. Films like Inception, Interstellar, and his Batman trilogy work their hardest to deliver widescreen set-pieces without being overloaded with CGI. Dunkirk, shot entirely on large-scale IMAX film stock, looks breathtaking, if nothing else.
---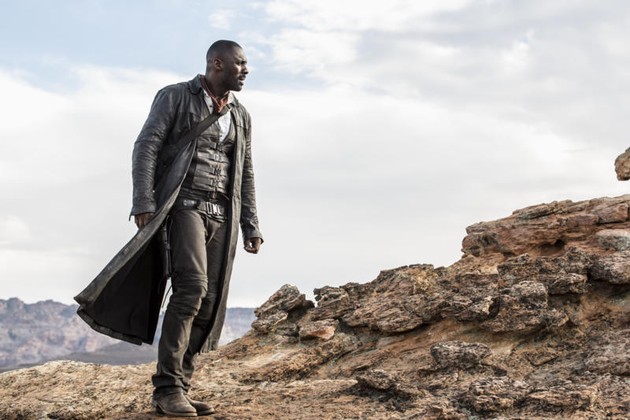 The Dark Tower (July 28)
What It Is: A long-gestating adaptation of Stephen King's famed Dark Tower series, set in the mythical Mid-World, a magical spin on the Old West. Idris Elba stars at Roland Deschain, a frontier knight who wields a pair of revolvers, while Matthew McConaughey plays the film's villain, Walter Padick.
If You Need Convincing: King describes the eight-book saga as his magnum opus, and many directors have taken cracks at adapting it, including J.J. Abrams (who eventually decided he was too fond of the work to take the necessary plot liberties to translate it to screen) and Ron Howard. Howard eventually passed it along to Nikolaj Arcel, a Danish filmmaker who made the Oscar-nominated A Royal Affair. Whether Arcel and the books can survive the move to big-budget Hollywood remains to be seen, but it's an exciting question.
---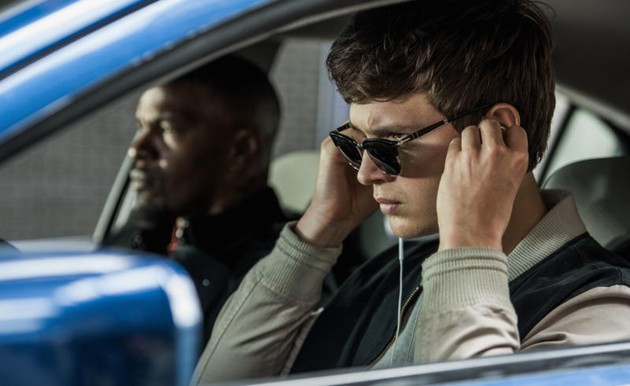 Baby Driver (August 11)
What It Is: A high-octane thriller about a young, talented getaway driver (Ansel Elgort) who works for different bank robbers and gets ensnared in trouble when a heist goes wrong. Jamie Foxx, Jon Hamm, Kevin Spacey, and Lily James make up the rest of the cast.
If You Need Convincing: Baby Driver marks the return of the writer-director Edgar Wright (Shaun of the Dead, Scott Pilgrim vs. the World) to the big screen. After his last acclaimed project, sci-fi comedy The World's End, he was sucked into and spat out of the Marvel engine, resigning from Ant-Man during pre-production over creative differences with the studio. Wright is one of the most exciting action directors alive, so Baby Driver should be a great engine for a comeback.
---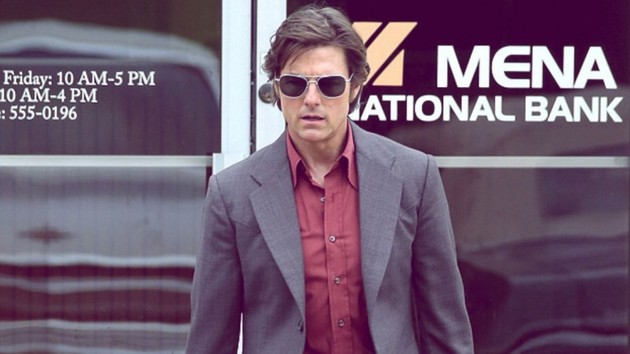 American Made (September 29)
What It Is: Based on a true story, American Made depicts the life of Barry Seal, a TWA pilot who became a drugs and weapons smuggler for the Medellin cartel, while also working for the DEA, eventually getting mixed up in the Iran-Contra scandal. Tom Cruise plays Seal, with Sarah Wright, Domhnall Gleeson, and Jesse Plemons co-starring.
If You Need Convincing: Cruise's last project with American Made director Doug Liman was the fantastic sci-fi thriller Edge of Tomorrow. The role of Seal, who seems anti-heroic at best, could be a fun departure for the star, who has largely stuck to genre films in recent years (he'll also star in The Mummy this summer).
---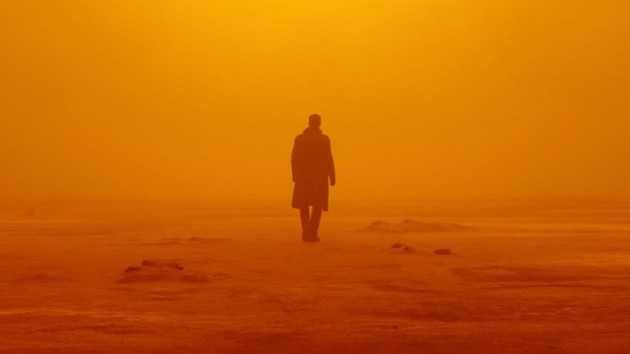 Blade Runner 2049 (October 6)
What It Is: Exactly what it sounds like—a sequel to Ridley Scott's 1982 masterpiece Blade Runner, set in the year 2049 (30 after the events of the first film). The plot that we know is pretty simple: LAPD Officer K (Ryan Gosling), a "blade runner" tasked with retiring android "replicants," goes on a quest to find Rick Deckard (Harrison Ford), who's been missing since the events of the first film.
If You Need Convincing: The plot might seem like a carbon copy of another long-delayed sequel, Star Wars: The Force Awakens. But the look of the film as seen in its announcement trailer is pretty on-point, and director Denis Villeneuve made Arrival, one of the best films of 2016. Among the supporting cast are Mackenzie Davis, Jared Leto, and Robin Wright.
---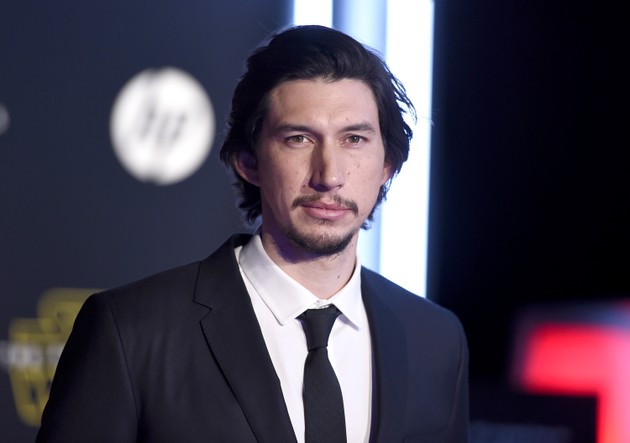 Logan Lucky (October 13)
What It Is: A comedy starring Channing Tatum and Adam Driver as brothers who plan a heist during a NASCAR race. Daniel Craig, Hilary Swank, Katherine Heigl, Katherine Waterston, Riley Keough, Seth MacFarlane, Katie Holmes, and Sebastian Stan make up the star-loaded cast.
If You Need Convincing: The cast is that loaded because Logan Lucky is directed by the great Steven Soderbergh, who has ended his self-imposed retirement from filmmaking to make it. His retirement was short-lived (only four years), but any Soderbergh project, no matter how thin the plot, is worth getting excited for.
---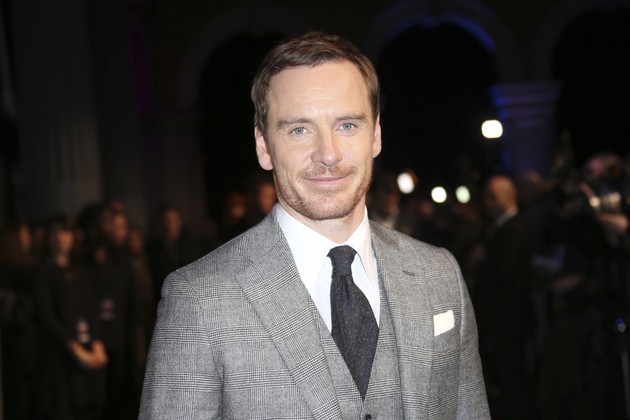 The Snowman (October 13)
What It Is: An adaptation of Jo Nesbø's bestselling detective novel, The Snowman follows Harry Hole (Michael Fassbender) as he investigates the disappearance of a woman whose scarf is found wrapped around a snowman. Rebecca Ferguson, J.K. Simmons, Val Kilmer, and Chloe Sevigny co-star.
If You Need Convincing: This project was initially attached to Martin Scorsese, but it ended up in the hands of the Swedish director Tomas Alfredson, who made the delightfully moody Let the Right One In and Tinker Tailor Soldier Spy. Nordic mysteries have been tough for Hollywood to translate, but Alfredson might have the right touch for it.
---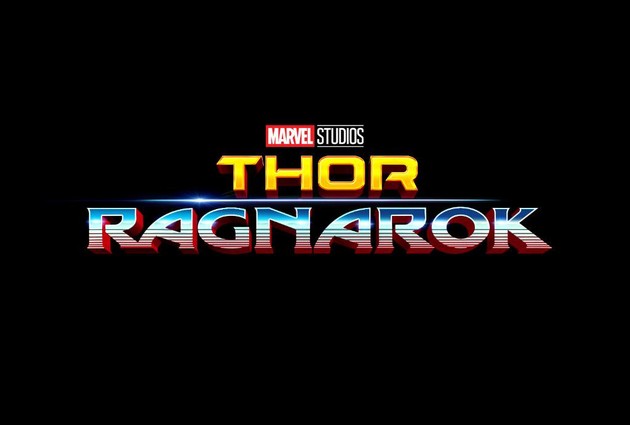 Thor: Ragnarok (November 3)
What It Is: The third entry in Marvel's Thor series sees the Norse god of thunder (Chris Hemsworth) embark on some sort of intergalactic journey. His mischievous brother Loki (Tom Hiddleston) will surely be involved, as will the Hulk (Mark Ruffalo) and Doctor Strange (Benedict Cumberbatch); Cate Blanchett plays the film's villain Hela, while Tessa Thompson is the new love interest Valkyrie (Thor's old beau, Natalie Portman, has decided she doesn't want to make any more Marvel movies).
If You Need Convincing: The Thor movies are almost criminally underrated, much happier to indulge in fun mystical antics without too much needless exposition, and anchored by Hemsworth and Hiddleston's comedic chemistry. Ragnarok has a fantastic director: New Zealand's Taika Waititi, whose What We Do in the Shadows (2014) and Hunt for the Wilderpeople (2016) were cult hits.
---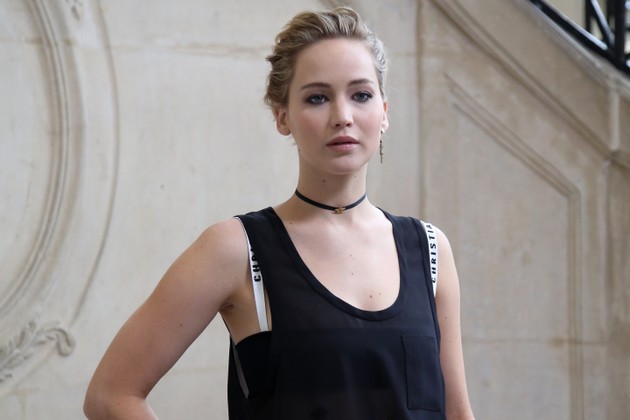 Red Sparrow (November 10)
What It Is: A spy thriller starring Jennifer Lawrence, based on the 2013 novel by CIA veteran Jason Matthews that was acclaimed for its attention to detail. Lawrence plays Dominika Egorova, a Russian intelligence officer who matches wits with a hotheaded rookie CIA agent (played by Joel Edgerton).
If You Need Convincing: After delivering fairly sleepy performances in X-Men: Apocalypse and Passengers last year, Lawrence is in need of a home run. Perhaps the director Francis Lawrence (no relation), who worked with her on the Hunger Games sequels, can conjure one from her.
---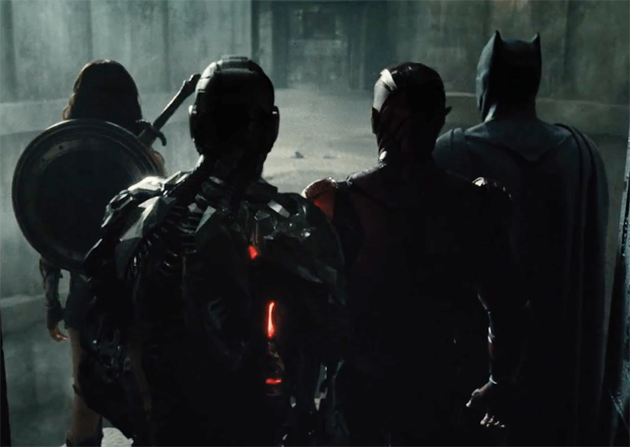 Justice League (November 17)
What It Is: Superman (Henry Cavill), Batman (Ben Affleck), Wonder Woman (Gal Gadot), Aquaman (Jason Momoa), The Flash (Ezra Miller), and the mysterious Cyborg (Ray Fisher) unite to battle evil as DC Comics' famed super-team. Zack Snyder directs from a screenplay by Chris Terrio (Argo).
If You Need Convincing: Snyder's run as a comic-book director is decidedly mixed (he made 300, Watchmen, Man of Steel, and Batman v. Superman), but he seems to have taken criticism on board. The Comic-Con trailer for Justice League displayed a much lighter tone than usual for him, perhaps an acknowledgement that people actually like to have fun when they see superhero movies.
---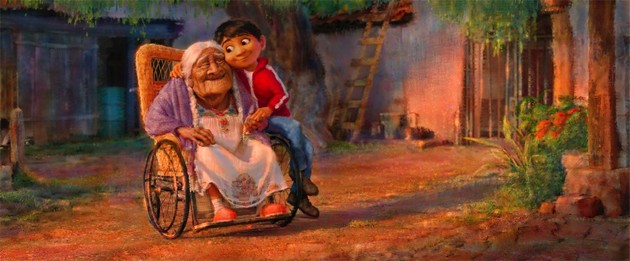 Coco (November 22)
What It Is: The second of two Pixar films this year (the first, Cars 3, comes out in June), Coco is an entirely original story inspired by the Mexican Day of the Dead. It's the first Pixar feature to feature a non-white protagonist, but little is known about the plot other than that it follows 12-year-old Miguel as he finds himself in the realm of the dead.
If You Need Convincing: Pixar films have a storied track record, especially their original works (which are accompanied by a depressing number of sequels these days). Coco's director Lee Unkrich last worked on the acclaimed Toy Story 3; his co-director, Adrian Molina, wrote the film's script and is a veteran of the animated department.
---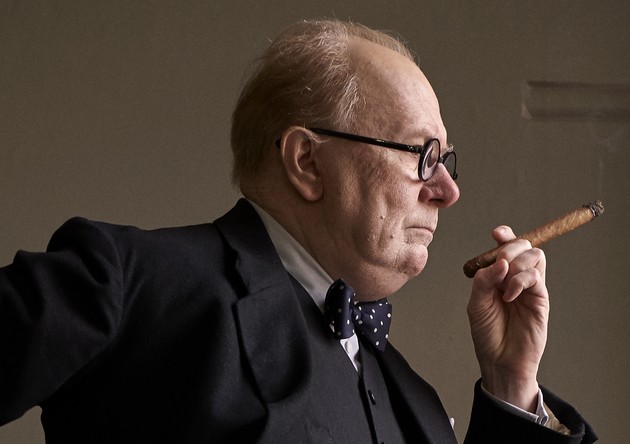 Darkest Hour (November 24)
What It Is: A historical drama focusing on British Prime Minister Winston Churchill (Gary Oldman) as he faces down Nazi Germany and "faces a crucial moment" at the beginning of World War II. Sure to be an Oscar player, given its heavily made-up protagonist and late-November release date.
If You Need Convincing:  The director Joe Wright (Pride & Prejudice, Atonement) is in need of a rebound after Pan, his disappointing take on Peter Pan. Alongside Oldman, the film features Ben Mendelsohn as King George VI and John Hurt as Churchill's predecessor Neville Chamberlain.
---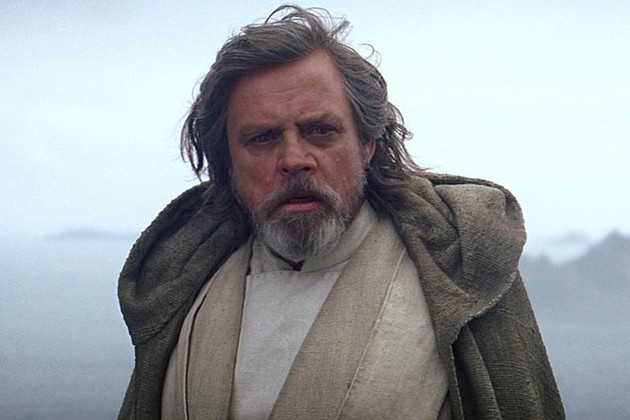 Star Wars Episode VIII (December 15)
What It Is: The eighth in a popular series of science-fiction films that have been kicking around Hollywood for the last few decades. Will likely make a few bucks at the box office.
If You Need Convincing: At this point, you probably don't, but the still untitled Episode VIII is in the hands of Rian Johnson, a generally brilliant director behind smaller-scale works of genius like Brick and Looper. Also, maybe this time Luke Skywalker will get some lines!