The OA Is a Bizarre, Totally Absorbing Puzzle
The surprise Netflix series is a strange but compelling mystery about a woman who returns after being missing for seven years.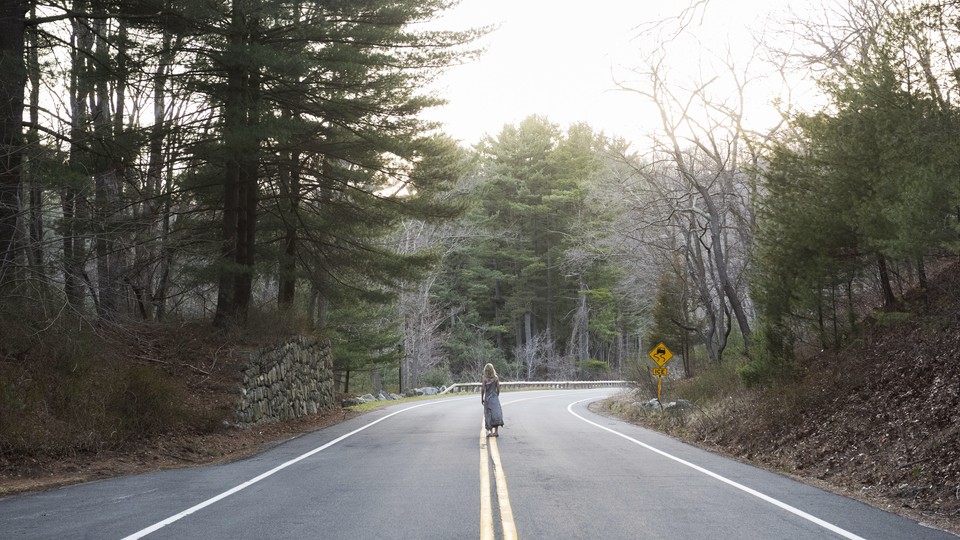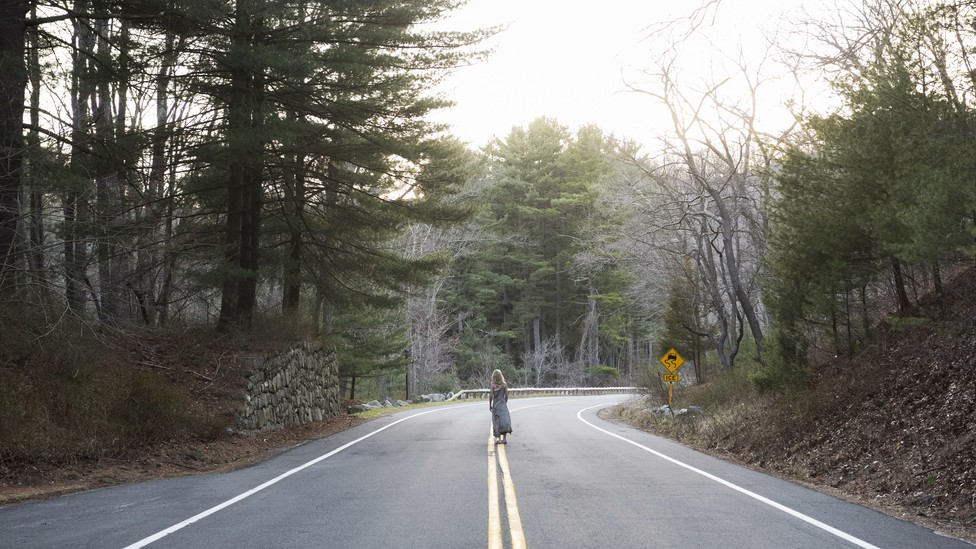 The OA, which had a Beyoncé-like surprise release on Netflix on Friday, is a puzzle to be solved: a strange mashup of genres and story threads and dimensions that unfurls slowly. In the first episode, a woman in her twenties (Brit Marling) is spotted jumping off a bridge; she survives, but footage of her makes the news, and is seen by her parents, who rush to the hospital to claim her. They identify her as Prairie, who went missing seven years ago, and who used to be blind, but can somehow now see—a miracle she can't or won't explain.
To say too much about the plot is to spoil the intrigue of the show, which is more complex and layered than the premise might suggest. Prairie is a strange woman, childlike in affect but often unexpectedly insightful. She begins to attract a group of misfit friends and followers, to whom she tells her history, and the circumstances in which she disappeared. Cutting between scenes of her stories and scenes showing what happened to her, The OA expands in unexpected, sometimes baffling directions, defying many of the conventions of dramatic storytelling while keeping tight control on the narrative. If some of the more outlandish twists occasionally give episodes a vertiginous feeling, the central mystery of the show is intriguing enough that it carries viewers through.
The natural comparison for The OA is Stranger Things, another Netflix mystery that appeared seemingly out of nowhere and featured a girl with mysterious powers caught up in a grand conspiracy, who attracted a group of male friends who helped her. The OA is certainly similar—Prairie, like Eleven, even gets nosebleeds that coincide with disturbing visions—but it's a much more experimental series. Rather than hewing rigidly to the formula of a specific genre, it veers off in sometimes gratifying, sometimes messy ways. The first episode, running a lengthy 70 minutes, veers in tone between indie movie, gothic horror, children's book, sci-fi fantasy, and high-school drama: There are moments of interdimensional travel, graphic scenes of sex and violence, and a sudden shift back 28 years in time. Forty minutes into the first episode the opening credits roll, disorienting viewers altogether by hinting that another show entirely is about to begin.
The OA was created by Marling and Zal Batmanglij, who previously worked together on the 2011 indie movie The Sound of My Voice, about a mysterious cult leader who claims to be from the future, and 2013's The East. There are elements of both in the new series, which also seems connected to 2011's Another Earth, which Marling co-wrote and starred in. Prairie, like The Sound of My Voice's Maggie, has an inexplicable aura that draws people to her, and Marling is exceptional in the role, communicating the character's confusion and vulnerability, as well as her moments of complete resolve. Jason Isaacs (Lucius Malfoy in the Harry Potter franchise) plays a doctor with some sense of what might make Prairie special. Riz Ahmed plays a counselor, while Phyllis Smith is a dowdy math teacher who becomes enthralled by Prairie. The supporting cast is also terrific, from Alice Krige and Scott Wilson as Prairie's parents to Patrick Gibson as an aggressive, troubled teenager with whom she strikes a bargain.
What's most striking about The OA, though, is the richness of the story. It weaves in such a variety of textures and styles and allusions that it sometimes feels transparently absurd, but it's hard not to be drawn in given the wealth of different objects on offer. Batmanglij, who directs, gives the scenes of Prairie's small-town home a hazy, washed-out feel, making it seem like a naturalistic portrait of an American community. But then he offers up a dramatic, sweeping landscape of an entirely unfamiliar environment, or a surreal rendering of a bizarre, celestial event. The lone note of consistency is Prairie, who seems certain that she's connected with the world in ways that most people are not.
As the show unspools, it challenges notions of who's trustworthy and who isn't, while offering its own testament to the transformational nature of imagination. Prairie, like Eleven, may have a group of male helpers surrounding her, but the show is defined by her experiences, not theirs. Anchored by a spectacular central performance and a series of increasingly wacky ideas, The OA is frequently mind-boggling, but worth the effort.