Remembering Carrie Fisher
The iconic actress, writer, and comedian—who died at the age of 60—was the kind of star Hollywood only sees once in a lifetime.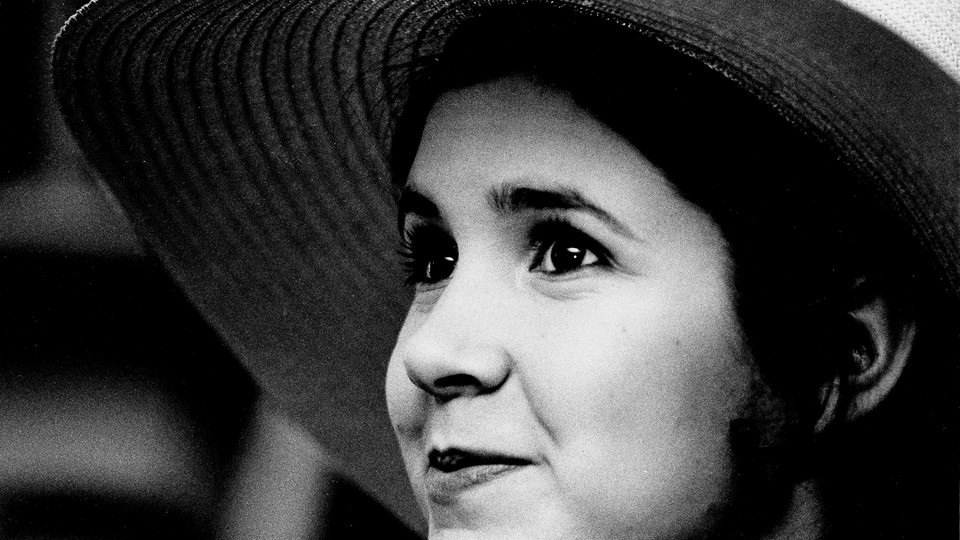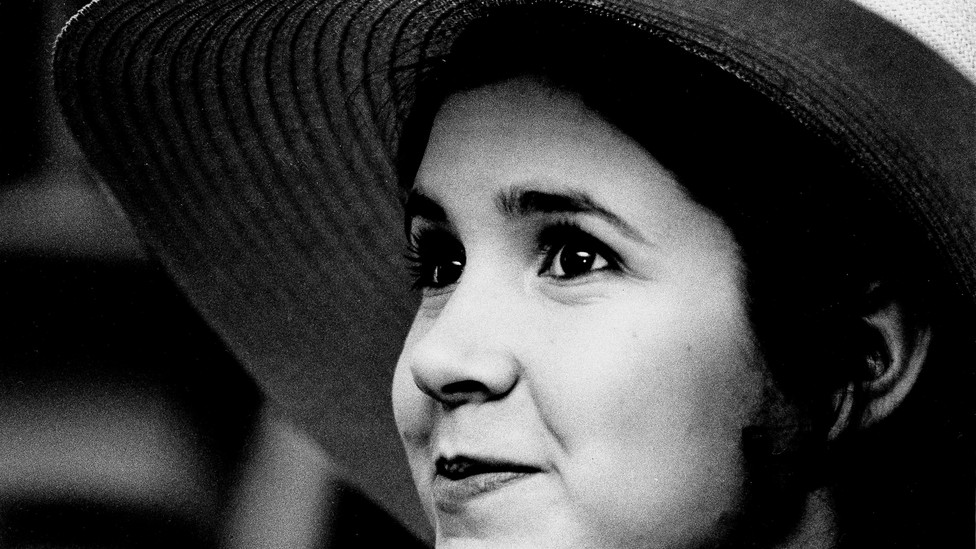 Carrie Fisher was the rarest kind of Hollywood icon: someone who radiated incredible onscreen presence at every moment while remaining completely self-aware. The actress, writer, and comedian was a pioneer in every respect. A lasting symbol of female heroism in cinema, Fisher was also unafraid to discuss her own fragility and struggles with addiction and mental illness. Cast, at the age of 19, as Princess Leia in the Star Wars franchise, she could have been swallowed whole by a role that has endured in the public imagination like few others.
But Fisher—who died December 27 at age 60 after complications from cardiac arrest—was beloved for much more. For the brutal, hilarious honesty of her writing, much of it fictional and some of it decidedly not. For the glee she took in pulling apart Hollywood's self-importance and the sexism she encountered, over and over, through her storied career. For her incredible gift for humor, whether she was discussing a costume fitting for Star Wars or her bipolar disorder. In recent years, she had resurrected Leia for a new series of Star Wars films without skipping a beat, while throwing herself into its publicity tour with typically acidic humor.
Fisher was born into a showbiz family, the daughter of the Singin' in the Rain star Debbie Reynolds and the '50s pop-music icon Eddie Fisher, who divorced when she was two. After a debut performance in Hal Ashby's satiric comedy Shampoo, she was cast in George Lucas's Star Wars, perceived by the industry at the time as a silly piece of genre filmmaking out of step with the gritty realism of 1970s Hollywood. It was, upon its 1977 release, the most successful film ever released; Fisher and her co-stars were catapulted to global fame, and her work as the steely, defiant, and frequently droll rebel Princess Leia belied skill and experience beyond her years. Fisher reprised the role for The Empire Strikes Back (1980) and Return of the Jedi (1983) before returning to it, many years later, in The Force Awakens (2015).
Fisher's relationship with her most famous role was complicated. She frequently wrote about the surrealism of making the films and the pressures they put on her own self-image, as well as the general mania of having stardom thrust on her at such a young age. She mocked the famed metal bikini she sported in Return of the Jedi, once calling it "what supermodels will eventually wear in the seventh ring of hell." But she understood the power of Leia as an icon, especially as a female hero in a male-dominated genre. "I think it's used me and I've used it. It's stupid or foolhardy to not like it and resist it," she said of the franchise to Rolling Stone. "On a certain level I don't understand what makes it not a movie, but this experience, this family member. It's cherished…I respect it. I respect what it is to people because it's just mindboggling."
As the original Star Wars trilogy wound down, Fisher appeared in films like John Landis's The Blues Brothers, Rob Reiner's When Harry Met Sally, and Woody Allen's Hannah and Her Sisters, but privately wrestled with drug addiction and a brief marriage to the singer Paul Simon. In 1987, she published her first novel Postcards from the Edge, a roman a clef essaying her personal issues and her complicated relationship with her mother; three years later, she adapted it for the screen, at which point she became one of Hollywood's most in-demand script doctors. She did uncredited punch-up work on innumerable projects through the '90s, blessing films like Sister Act, Hook, The Wedding Singer, Last Action Hero, The River Wild, and others with her caustic, knowing wit.
She was a novelist whose work often swerved into semi-autobiographical territory. Her later memoirs Wishful Drinking and The Princess Diarist took a humorous look at her youth, her time making Star Wars, her substance abuse, and her bipolar diagnosis. She turned the former into a one-woman show that ran on Broadway and was eventually adapted for television. Fisher was staunchly candid about her mental illness in a star-driven Hollywood culture that still tried to ignore such things; she gave speeches and wrote advice columns that shed crucial light on a still-stigmatized disease. "I have a chemical imbalance that, in its most extreme state, will lead me to a mental hospital," she told Diane Sawyer in 1995. "I am mentally ill. I can say that. I am not ashamed of that. I survived that, I'm still surviving it, but bring it on."
There's so much to celebrate in Fisher's work and in what she brought to the world. As an older, wiser Leia in The Force Awakens, she was as indomitable as the young Princess who marveled at the foolishness of her rescuers in 1977's Star Wars, barking "Somebody has to save our skins—into the garbage chute, flyboy!" as Han Solo and Luke Skywalker looked on incredulously. At the same time, she understood the ridiculousness of the systems around her, be they imaginary sci-fi worlds or the sexist machinery of Hollywood. Writing in Wishful Drinking, she recalled Lucas approaching her on her first day of filming as Leia and telling her she couldn't wear a bra under her dress, because "there's no underwear in space":
"He says it with such conviction too! Like he had been to space and looked around and he didn't see any bras or panties anywhere. He explained. 'You go into space and you become weightless. Then your body expands but your bra doesn't, so you get strangled by your own underwear.' I think that this would make for a fantastic obituary. I tell my younger friends that no matter how I go, I want it reported that I drowned in moonlight, strangled by my own bra."