Donald Trump Makes War on Celebrities
As stars avoid inauguration bookings, the president-elect tries to divide America's population from its popular culture.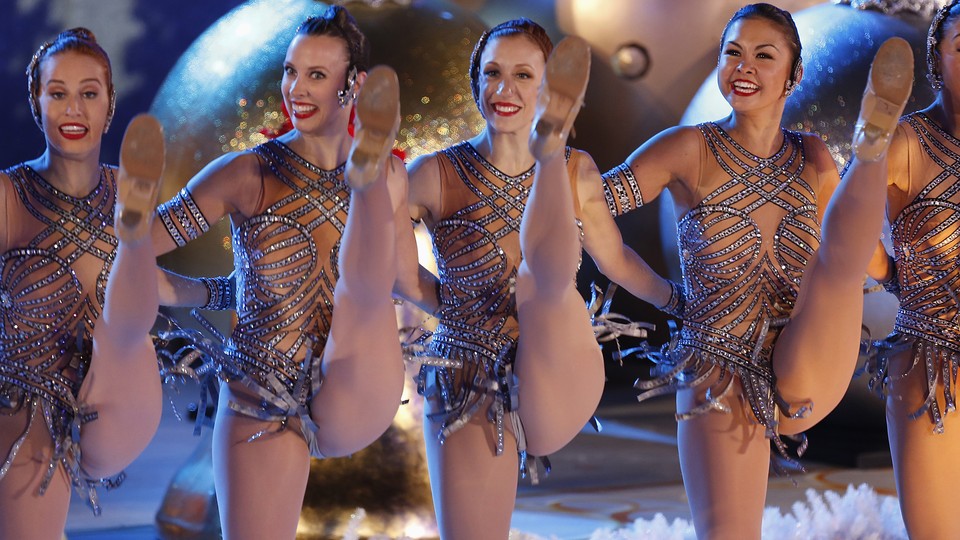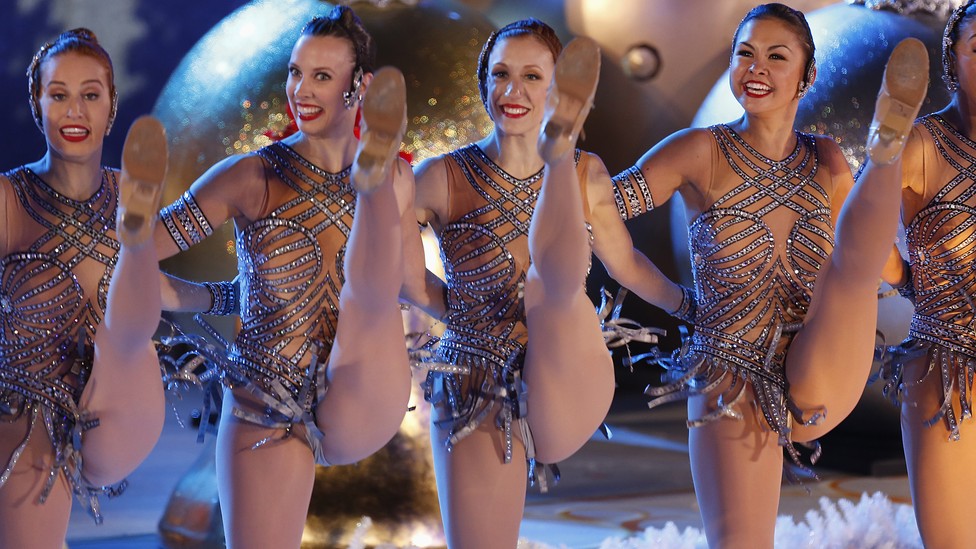 The Celebrity Apprentice president's latest PR problem is celebrities. For weeks, reports have indicated that his inauguration team has had trouble booking any star performers: "They are willing to pay anything," one talent representative reportedly told TheWrap after being approached by Trump's people. The president-elect's camp have denied that's the case, but Elton John, Celine Dion, and KISS are among those who've publicly rejected rumors that they'd play the swearing-in celebrations; right now, the confirmed lineup of recognizable performers is the 16-year-old America's Got Talent contestant Jackie Evancho, the Mormon Tabernacle Choir, and the Rockettes.
Last night, Trump seemed to confirm Hollywood and he weren't making nice, tweeting, "The so-called 'A' list celebrities are all wanting tixs to the inauguration, but look what they did for Hillary, NOTHING. I want the PEOPLE!" It was a remark that flipped the publicized dynamic (Trump's team approaching A-listers got swiveled the other way around) for a mix of self-congratulation and insults—a familiar maneuver by now. But the tweet also, tellingly, attempted to draw a dividing line between "the PEOPLE" and the entertainment world, making for his latest divide-and-conquer attempt against American popular culture.
"The PEOPLE" that Trump speaks of are, of course, also the reason any given famous person is famous; celebrities reflect their culture. And when it comes to widely beloved musicians of the sort that typically headlines an inaugural event, career success is especially a sign of public affection. Yet the celebrity class by and large has presented obstacles for Trump—and Trump seems to be trying to weaken its sway over "the people," as he has tried to do for the media, as he has tried to do for his political opponents.
One way to go about the task is by simple debasement. When Trump says that Hamilton is overrated, or that SNL is unwatchable, or that Lena Dunham has "no mojo," he's technically not talking politics—he's making a direct attack on the things that make any of these entities worth paying attention to, their entertainment value. He's doing something similar in conjuring the image of celebrities begging for inaugural tickets and in mocking their inability to get Hillary Clinton elected. The access, the glamour, the power, the dignity associated with celebrities? All hoaxes, he says.
He's also attempting to elide the notion of entertainment as a mirror to America by suggesting that in fact popular culture is alienated from the populace. It's an easy and old argument. Celebrities do live different lives from average Americans. And the fact that Hollywood aligned with the losing presidential candidate, on its face, does not speak for it being in-touch. But in this arena as in others, the nagging problem with his claim to a mandate remains: It's difficult to say "the People" are wholly on his side when entertainers did in fact speak for a majority of voters, to the tune of 3 million ballots.
He's also trying to escalate the culture wars, attacking a group of influencers who, it's clear, doesn't hold as much sway in the places that elected him—places where the term "Hollyweird" is thrown around and where boycotting Beyonce isn't a joke. But the vexing fact for him is that so far, most Middle America megastars have not mobilized for Trump. Where is, say, the country-music establishment on the inauguration lineups? Though Big & Rich will take the stage in D.C. at a Recording Industry Association of America fundraiser on Jan. 20—member John Rich won a season of Celebrity Apprentice—the genre's top tier so far has been mostly silent, with Garth Brooks apparently declining to play. The reason for that might be that such musicians are in fact politically separated from many of their listeners, or it may simply be a calculation to avoid controversy.
Because even the most seemingly apolitical performers are running into controversy by showing up for Trump, more than they would for most any previous president-elect. On Thursday, Madison Square Garden Company chairman James Dolan announced that The Rockettes—a New York City fixture with wide appeal, steeped in mid-century nostalgia and catering to visitors from outside the city—would perform for Trump. Immediately, individual dancers began to dissent. "The women I work with are intelligent and are full of love and the decision of performing for a man that stands for everything we're against is appalling," one wrote on Instagram.
An email from the Rockettes' union to the performers admonished that they are required to do the job: "You are all employees, and as a company, Mr. Dolan obviously wants the Rockettes to be represented at our country's Presidential inauguration, as they were in 2001 & 2005." The email added, "The ranting of the public is just that, ranting." On Facebook, the writer-performer Amanda Duarte shot back, "It's perfect, actually. What could be more fitting for this inauguration than forcing a group of women to do something with their bodies against their will?"*
The conflict shines a different light on Trump's rhetoric pitting entertainers vs. "the PEOPLE." In the Rockettes' case, a famous business interest has decided to align itself with the president-elect, while the rank and file—the people—squirm.
---
* This article originally identified Duarte as a dancer, implying she was a Rockette. We regret the error.