2016 Holiday Gift Guide
Everyone has someone on their holiday shopping list who's impossible to buy for. For the second year in a row, we asked Atlantic readers to describe their someone, and brainstormed a few perfect gift ideas for them.
There should be a word for it—the agony of loving someone, or feeling familially obligated to them, and having no idea what to buy them as the next gift-giving occasion draws near. Liebengeschenkenschmerz? We'll workshop it.
Even if you're a winter-holiday fanatic, that anxiety can put a damper on seasonal festivity. So, for the second year in a row, we set out to help, with a different take on the traditional gift guide. Last month, we put out a call to Atlantic readers to describe the person on their shopping list who's the most difficult to buy for. We picked 15 across the spectra of relationship, age, gender, and location, and a collection of Atlantic staffers buckled down to brainstorm some fitting gift ideas. (Note: The descriptions from readers, in italics below, have been edited lightly for style and clarity.) Maybe one of our suggestions will suit the impossible someone on your list, or otherwise inspire some gift-giving greatness.
***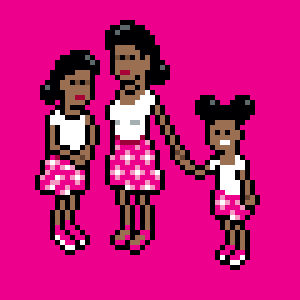 The Social-Butterfly Daughters
Age: 11, 15, 18
Location: Monterey, California
Budget: Up to $20
About them: We enjoy sitting with friends around our festive bonfire out back, overlooking the rolling hills of Monterey, enjoying ribs and coleslaw (Mom's homemade recipe), roasting marshmallows, and sharing stories. The girls love sports (varsity volleyball, hip hop, and ballet) and being social.
Gift(s) they've loved: A sparkly, circular, thin makeup case with mirror, which was secretly an iPhone battery. They also liked LED string lights that came with a remote to control dimming and pulsing, and was most importantly USB-powered, for serendipitous, expeditionary illumination of the net, court, and sand during nighttime volleyball at Carmel beach, and for the "Trunk-or-Treat" Halloween celebration at school, where senior girls line up their cars outside the school boarders' dormitories, open up their trunks (outlined with glowing LEDs) from which to dispense candy, play their latest from Spotify, and socialize, socialize, socialize.
Our suggestion(s): To facilitate your daughters' passion for fraternizing, why not get them a portable speaker they can share? Or, one for each if you don't mind going over budget? This one's on sale for $28, has wireless bluetooth capability for optimal use on the beach, and can easily recharge through its micro USB cable. Or, you could look into getting them a Birchbox subscription to split ($10 a month, or $110 for the year). The service sends a monthly box of makeup samples for them to explore new looks. Also, don't underestimate the appeal to them of getting something nice and small that just came from you, Dad. Something like this sweet clutch ($24), this monogram keychain ($11+) or leather knot keychain ($15), or this druzy necklace ($20). Take a look at those and see if any fit your daughters' personalities.
---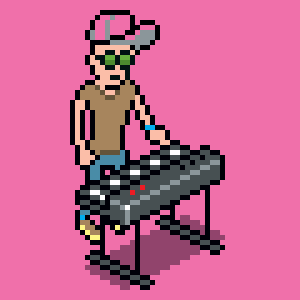 The Thespian Boyfriend
Age: 20
Location: Dublin, Ireland
Budget: Up to $100
About them: Hugely interested in and passionate about theatre, but already has a large extensive collection of plays, films, and books. Talented actor and aspiring playwright. Very culturally engaged and musically talented—plays synth and omnichord, loves unusual instruments. Hero is David Bowie. Incredibly charming and fully at home with his eccentricities. Loves engaging with the interesting, curious, and alternative things in life—fascinated by everything but places culture at the centre of his world. Has encyclopaedic knowledge of theatre, film, and music. An incredibly warm and funny person who is grateful for most gifts, but has so much already that he's hard to buy something really special for! Birthday is in December too, so pressure always on to get a good present.
Gift(s) they've loved: Anything personalised, anything evidently "from the heart." Favourite present in recent years was probably his synth. Loves presents that can aid his artistic and theatrical projects.
Our suggestion(s): Open up his composition capabilities with this MIDI keyboard ($79 on sale). It comes with software that might take his creativity to a whole new level. You could also personalize a Moleskine music notebook ($14-$25, depending on size and personalization) for him, if writing music is among his many talents. And if a go-do gift is up his alley, you could invest in a "family" membership (which covers two people) to the National Gallery of Ireland (100 euros) or another nearby museum you'd both like getting lost in on dreary afternoons.
---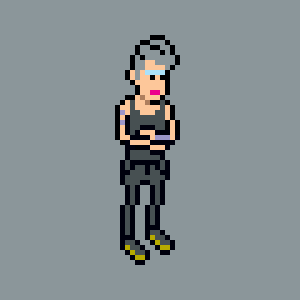 The Norm-Bucking Sister
Age: 20
Location: Pittsburgh, Pennsylvania
Budget: Up to $50
About them: Queer, vegan, socialist, atheist, social scientist. Likes plants and fungi. Is trying to get into art. Excellent at finding unique music on Spotify. Is very proud to be a Pittsburgher, and would like you to forget she originated in the Garden State. Doesn't shave body hair for political reasons. Stares a lot. Keeps to herself.
We like to bake together, but tend to clash because she's more fast and loose with ingredients and I need everything to be measured out. And whenever we make something we try to eat it all in one sitting, because we don't like baked goods hanging around the house for days. She has a hard-line stance against makeup, dresses, nail polish, purses, jewelry, and basically anything else traditionally feminine. When we go shopping together she doesn't even enter the women's section. She really like bananas; she used to eat like 5 to 10 bananas a day. When we were kids, if she ever found a bee in the garden that couldn't fly, she would make it a house out of mulch and twigs to protect it. She's a really funny and creative person. She's really passionate about her beliefs concerning social justice. I'm pretty sure she's at a Trump protest right now. We both got really into campaigning for Bernie Sanders together, and we voted together for the first time last May in the New Jersey primary. She likes to draw little faces on things, like mushrooms and fruit. She will occasionally break out into spontaneous impressions of Steve Irwin. She used to draw a lot when she was a kid, but then she stopped. Now she's trying to get back into it, watching YouTube tutorials on how to use pastels and things, and she's made some really beautiful stuff.
Growing up, I kind of always looked up to her as my older sister. I admired her refusal to compromise on her values. And I thought she was cool because she read a lot—really large books too—and I had trouble reading. She made me my first mixtape when I was 13, and it was the coolest thing ever to me because she didn't like to talk about what music she liked to listened to, and now she was sharing it with me. We're both really into music now and trade playlists on Spotify. She has impeccable grammar skills, and has spent years correcting my "should of"s to "should have"s.
Gift(s) they've loved: I think once I got her a book she liked? Probably not though.
Our suggestion(s): Your admiration for your big sister is utterly heartwarming. Anything that equips her to further the interests you've identified here, or expands her slate, is a solid gift idea. If she isn't already into kombucha (a fermented beverage sometimes associated with new-agey hipsters that my digestive system and I will defend until our mutual demise), she might really dig an introduction; GT's Kombucha is increasingly available in mainstream grocery-store chains, so it's slightly less of a niche product than before. (To save you from a rookie mistake that I and others have fallen victim to: If you grab one to try, do NOT shake the bottle before opening.) You could get her a basic home-brewing kit ($45) if you know she likes the end result. You could also support her venturing back into art-making with a combo wooden easel and supplies drawer ($14 on sale). And depending on her living situation at school, this cute indoor herb garden ($46) might be an easy way to appeal to her botanic interests—rosemary, sage, thyme, and oregano are fairly safe bets.
---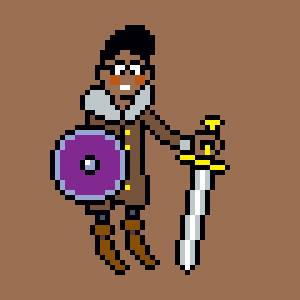 The Renaissance-Man Romeo
Age: 24
Location: Baltimore, Maryland
Budget: Up to $50
About them: We met through a dating app, and by the third date, it was established we both really liked each other. We're both black, went to good schools for undergrad, and in master's programs but at different schools in the city—he's going for writing and wants to be a novelist after, if he can. He likes all of the staple authors: Toni Morrison, Maya Angelou, etc. He also student-teaches and when we started dating, he was working on a translation of Lu Xun (he's fluent in Chinese). He did rugby in undergrad and now does MMA; he grew up horseback riding, doing archery, and playing guitar. Even with all this, he's not actually a "jock" or a "bro" type. We often cook things together with his two cats and his style is kind of dapper queer aesthetic but chill—he describes himself as a hipster. Bit of a nerd, he likes Games of Thrones and goes to the Renaissance fair each year. We probably won't be spending a bunch of time together over the holidays—my plane tickets back home and to visit friends across the country were already bought before I met him—so it feels extra-important that the gift is thoughtful and good. He just does or has done so many interesting things that it's throwing me for a loop.
Gift(s) they've loved: Our second date was right before his birthday so, when we were walking around, I pulled him into a cute wine shop I knew and bought him a bottle we picked out. He liked it, but obviously that was trying to be appropriate for a second date and this is "The Holidays." I have a tendency to stress over the perfect gift and go overboard instead and end up buying quantity over quality, so I'm counting on y'all to pick out something solid.
Our suggestion(s): There's a risk, when trying to further a self-described nerd's interests, that their fandom long ago consumed and moved past the character universe we're recommending, but … has he checked out Romance of the Three Kingdoms (two volumes on sale, $17 and $21)? The historical-fiction epic is considered China's first novel, and seems like it would check several of his boxes. You mentioned his lengthy list of hobbies and past experiences; what kind of new hobbies might both of you enjoy doing together? What can be your thing as a couple? I'm a big fan of recommending go-do presents to relationships new and decades-old; it can be so easy to fall into a pattern of Netflix nights in when you love just being with a person. But if spending Tuesday nights at a couples sommelier class while low-key over-analyzing other people's relationships isn't your bag, how about giving him this cookbook ($18) full of Renaissance-era recipes (with updates for the modern cook) and flagging a few to make together? It shows you're game to get involved with his offbeat proclivities, and promises some fun date nights as you continue getting to know each other.
---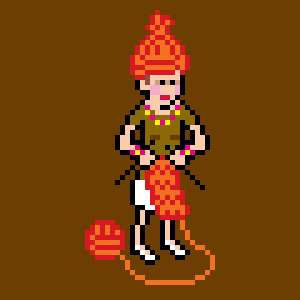 The Arts-and-Craftsy Wife
Age: 30
Location: Michigan
Budget: Up to $200
About them: My wife is difficult to shop for—we are well off enough that we can usually purchase stuff that we need or want, especially since we try to keep within our budget for the holidays. The possible exception is jewelry—not necessarily precious, but one of a kind. She also likes crafts and art—not any specific type in a sustained way, but dabbling in a lot of different activities. She also values fitness but in a casual way; she likes to bike and run, but she is not a gym rat.
Gift(s) they've loved: For recent holidays she has been big on experience, but we have a young child and many of the obvious experiences (massage, pedicure, etc.) have been done before. Big wins for me in the past have included a vintage Honda motorcycle jacket, brass-wire jewelry from Poland, and a hot-air balloon ride.
Our suggestion(s): Because your wife is crafty without a particular medium, she might really love a jewelry-making class ($15–$40, plus materials) or a project kit (huge range in price, $9–$260+) on Craftsy—this wire-weaving class might be a great fit for her. You could buy her the class (or draft a homemade "gift certificate" so she can pick that one or another) and go with her to purchase supplies. It's a sweet way to show you support her artistic interests. You could also schedule for spring some time together outside: This "rockhound" resource highlights stops around the Upper Peninsula. (In a storybook tie-in, she might find some jewelry-ready stones along the way to incorporate into her new craft—but at the very least, it'll be a pretty decent road trip.) For less involved gifts that still bring a little extra, check out Punjammies, lounge pants made by women in India working to remain free from sex slavery, according to the company; she could easily wear this print out of the house ($54). Or, 31Bits and Ten Thousand Villages both offer up jewelry made sustainably around the world. I'm wholly obsessed with this brass pendant ($58) at 31Bits, this cuff bracelet ($35) handmade in Kenya, and these earrings ($30) made from bomb casings in Cambodia.
---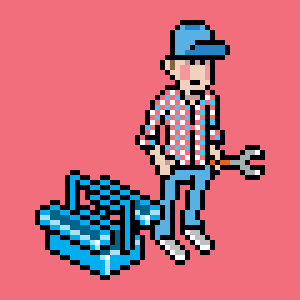 The Handy, Outdoorsy Boyfriend
Age: 32
Location: New Orleans, Louisiana
Budget: Up to $200
About them: He loves the outdoors, anything on or in the water, fixing up old things (furniture, boats, etc.), building things, cooking, maps, all things Scottish, boxing, and is a budding entrepreneur. He doesn't get excited about many material gifts. He's pretty quiet and NOT EASY to shop for! Every gift I've ever been really excited about giving him has been used once or twice, if ever.
Gift(s) they've loved: A framed map is probably the gift he expressed the most excitement over. Ugh.
Our suggestion(s): How about planning or proposing a volunteer trip together? Check out volunteerlouisiana.gov and find a time when both of you could help with flood-response efforts in the aftermath of the storms this year. Habitat for Humanity is also a reliable option. You'd be spending time together outdoors, working with your hands, and doing something for the greater good—sounds like he might be into all of that. If a little recreation is in order, you could sign up for a three-hour canoe or kayak tour ($59 per person) or customize your own. Or, seek out a boxing match and make a raucous date night out of it; Friday Night Fights in NOLA sounds like a helluva time, albeit with infrequent iterations.
---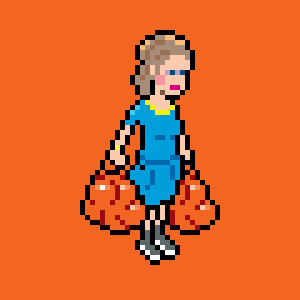 The Preschool-Teaching Sister
Age: 32
Location: Iowa
Budget: Up to $100
About them: She is very creative and artistic. Is a preschool teacher. She has six kids and, as described by my mom, no time for hobbies. In all honesty, my sister and I haven't spent much time together alone, as adults. Which is probably why I find gift-buying for her especially hard. When we were younger (under 15), we enjoyed biking and spending time outdoors. My mom used to take us to plays, which we both enjoyed. My sister lives in a rural area, with the nearest "big city" an hour away. She spends her time at church, at kids activities, and doing daily household tasks. She used to enjoy manicures and pedicures and that would be something she wouldn't necessarily spend on, so I got her a gift card for her birthday for this. I don't think she has ever used it. She likes clothes. Her life to me seems hard. I can't imagine not having personal time to do the things I enjoy. My wish for her would be to give something that would make her life easier, like automating a daily task or giving her time for herself. Can you buy someone freedom?
Gift(s) they've loved: N/A
Our suggestion(s): StitchFix might be a great gift for your sister. For $20 a shipment, she can get a regular delivery (the company lets the customer choose the frequency) of new clothes to try, and can buy the items she loves. When she sets up a profile, she'll be able to identify her style, sizes, and price range so she doesn't end up with a beautiful piece she can't purchase guilt-free. You could also put together a "help Mom with the chores" package that might ease the housework burden: BOX4BLOX ($45) is a sneaky, fun way to get the kiddos to help pick up. Look at the kid-sized Slipper Genie ($19) and try not to picture an updated, miniature Breakfast Club dance montage set in your sister's kitchen. And the carpet roller is one of the most enduringly fascinating cleaning devices for small ones; add to the gift package a child-sized model ($30) from forsmallhands.com, an amazing online store that features, among other things, grown-up cleaning supplies sized for children. Its indoor-clean-up section alone occupied much of my browsing time one recent afternoon.
---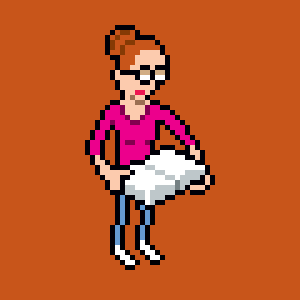 The Knows-What-She-Likes Wife
Age: 43
Location: Northern California
Budget: More than $200
About them: Reader, picky, from the Midwest, loves food from around the world, never seems overly surprised by the things I get her. She loves to camp and our best times together have been while traveling. Her favorite book is The Alchemist by Paulo Coelho; she loves Shakespeare and she went back to school and wrote her dissertation on Baz Luhrman's Romeo and Juliet. She is a thoughtful person who cares deeply about her family, but being Midwestern she wears her deepest emotions far on the inside. I think the gift that she reminds me that I gave her for Christmas was bath towels, so I could really use some help in finding a gift that will really move her. Oh yeah, every year she puts together a picture book of all our good memories for the year.
Gift(s) they've loved: a purse
Our suggestion(s): (My colleague Matt Thompson had an especially fantastic idea for this gift, so I'll let him take this one.) An author named J. Ryan Stradal wrote a wonderful novel that might be perfect for your wife, called Kitchens of the Great Midwest ($17). Each chapter of the book follows a different character, but all of their lives revolve around one common thread we won't spoil for you. Buy your wife the novel. Note that it's filled with recipes. Buy high-quality ingredients. The audiobook version of the novel—voiced by two different actors pairing off, filled with note-perfect Midwestern accents—is a delight. Buy that too. Each chapter works as a short story, so you can listen to the book together while you make the recipes. Cajole someone with beautiful writing to copy the recipes for you on quality paper by hand, and bind them into a keepsake. Enjoy!
—Matt Thompson
---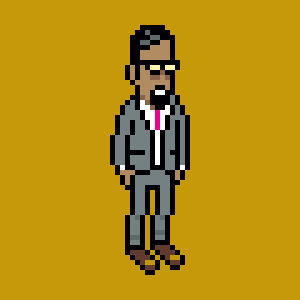 The Paragon-of-Self-Control Husband
Age: 44
Location: Smyrna, Delaware
Budget: Up to $200
About them: Cuban heritage, semi-Republican, Catholic, seven siblings, loves reading history and military-related books, immersed in healthy living (eating and exercise), hates the outdoors, father of three girls, hates Trump, hates Clinton, social beliefs very liberal-leaning. My husband, in addition to what I've told you so far, prides himself on self-control (emotional and physical). He won't partake in any substance that might hinder his ability to have complete control over his body or emotions. He can come across as rather conceited and uptight because of this, but is actually one of the more laidback people you'll come across. He tries, usually very unsuccessfully, to be diplomatic in all situations, which can be just as difficult when you fall firmly in the independent category. He enjoys reading and is much more well-read than the average person with an advanced degree, which he also has. He reads The Economist, The Wall Street Journal and Foreign Affairs magazine, albeit constantly interrupted by our three children. Although he was born and raised in the U.S., his idea of family is more important and immediate to him than your average American. Spending time with his family is very much like that movie My Big Fat Greek Wedding. He's also extremely handsome and in very good physical condition. So much so that people can be somewhat taken off guard. Women often assume he's conceited; people don't stop and stare, but he is a hunk … A favorite memory is more an amalgam of many memories together. He is very thoughtful, much more so than I am, and does things for me often. If my car is low on gas, he'll go fill it; if I don't have any of the candy I like in the house, he'll run out to grab some. I like spending time with him, I think, because we're so different.
Gift(s) they've loved: Foreign Affairs subscription; an expensive watch
Our suggestion(s): Has your buff husband ever tried indoor rock-climbing? You could gift him three trial climbs with instructors at Delaware Rock Gym ($20), potentially unlocking a new fitness-focused pastime. You could also try a package of books; we've heard great things about The Living and the Dead by Brian Mockenhaupt ($3 on Kindle), Rogue Heroes by Ben Macintyre ($18 on sale), and How Everything Became War and the Military Became Everything by Rosa Brooks ($18 on sale). Or, if you'd like to up his game in the kitchen, you could get him an airfryer ($160 on sale) for oil-free snacks and sides. Or, if you feel like you've got a pretty good idea of what tasting notes he goes for, you could make him a custom protein bar (price varies)—a box of 12, actually—that's low-sugar, high-protein, or whatever nutrition profile might suit him.
---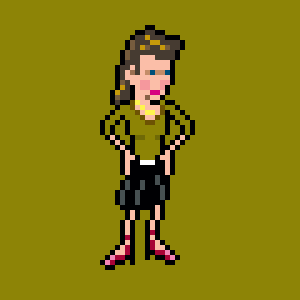 The Vocal, Opinionated Mom
Age: 49
Location: Brooklyn, New York
Budget: More than $200
About them: Likes baking, dislikes messes and her daughter in law who she thinks is too passive. Widow for 5 years and devoted to her family. Orthodox Jew with a career in education. Loves clothes and loves to shop. Opinionated, talkative, proud, straight-laced. Generous with time and advice; defy her at your own peril.
Gift(s) they've loved: sentimental lists; handbag
Our suggestion(s): Too often we wait until it's almost too late to start recording our relatives' notes of wisdom. Why not start now? Buy a Zoom recorder ($100) and "gift" her an hour or two of recording time a week. You'll sit together and just let her riff. If it's awkward at first, try keeping in mind something like these journaling prompts; I'd bet her memories and aphorisms are tied together quite closely. You could also do this by phone by setting the Zoom to record with your phone on speaker, or using Skype, though the sound quality might suffer. Use a free editing program like Audacity to cut them all together (it's easier than it sounds, I promise), or upload them as individual clips to Soundcloud. Establishing a living library shows that you value that advice and time she's so generous with. Some similar ideas if you're intimidated by the technical aspect: Give her a line-a-day memory book ($14), or take a blank recipe book ($7) and start filling in the ones of hers you know, leaving room for her to add in her aphorisms and notes alongside.
---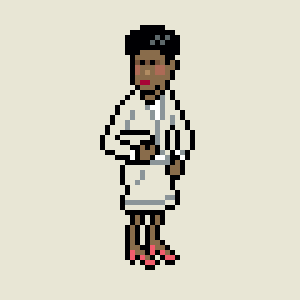 The Mystery-Aficionado Mom
Age: 53
Location: Somerset, Ohio
Budget: Up to $200
About them: Was a single mom, now married to my stepdad of 20 years. Staunch feminist. Has degrees in mathematics and anthropology. Runs family manufacturing business started by her parents in the '80s. Loves gardening, remodeling her 1801 Federalist house, crochet (NOT KNITTING!). Absolutely must have a project of some kind at all times. Aficionado of mysteries and thrillers (P.D. James, Agatha Christie, John le Carré, etc.) and raised-letter novels. Lifelong devotee of PBS and British imports. I was raised on Diana Rigg's shoulder pads. Loves Harry Potter, has enjoyed Parks and Recreation and Community from what I've shown her. Enjoys blankets, black coffee, baking, post-dinner gin and tonics, and falling asleep on the couch at 8 p.m. Has a bichon frise named Popcorn who accompanies her to work every day. If she wants anything, she buys it. If she wanted something, she'd already own it.
Gift(s) they've loved: N/A
Our suggestions: OK, forgive us for fudging on the budget from the start, but this splurge sounds so perfect for her: Register her for a one-night murder mystery adventure with a friend (maybe you?) at the White Oak Inn in Danville, Ohio ($324). She might also like a collection of Kerry Greenwood's "Phyrne Fisher" books—this edition includes her first three adventures for $17, and the others usually range from $10 to $15 each. There's an excellent Australian TV series based on the books; if she hasn't watched every episode already, she might love a DVD collection of its three seasons ($80). I'm intrigued by this collection of eight suspense novels ($58) from the 1940s and '50s—maybe there's one or two in there she hasn't read yet? Another good source for new author ideas: our story from the July/August issue on the women writing the best crime novels today.
---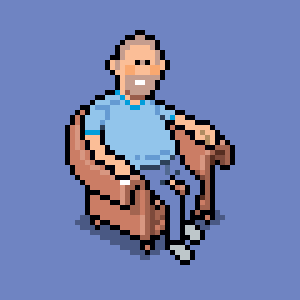 The ESPN Dad
Age: 64
Location: Maryland
Budget: Up to $100
About them: He loves watching sports on TV—any sport, any team, all weekend. He doesn't watch movies, read books, or listen to music. He's a fan of history, like as a general concept ... He's a big guy (XXXL). He's a finance manager at a Ford dealership. He needs nothing, he wants nothing, but my siblings and I have to get him presents every year! I can't get him another Villanova hoodie! (His alma mater.) Our mom usually just gets him new socks and cologne. My dad is introverted and he's always had a hard time connecting with his children. He worked all the time when we were kids and as we grew up, I think he didn't really know what to do with us. Our family vacations were sporadic and always to some historical landmark that no one else was interested in. My sister and I wanted amusement parks! As an adult, I love history—but as a child, touring Civil War battlegrounds felt like actual torture. Recently, as I've gotten older and had my own children, we have grown closer as a family. This past spring, we all went to Disney World together (my parents, my sister, my brother, his girlfriend, my husband, my two kids, and me). It was probably the best time we've had together. We went to the parks together, and my parents took day trips to see historical sights. Everybody got what they wanted and we all got to celebrate my daughter's fifth birthday together. My dad and I are very different. I'm loud and optimistic. He's quiet and pessimistic. I guess the thing that really connects us is how much we both love my mom and my kids. It makes me happy to see them have experiences with him that I feel like I missed out on.
Gift(s) they've loved: I literally have no idea. He never even opened the Mad Men DVDs I bought him. I think he liked a history of football book I once got him. It was in his bathroom anyway …
Our suggestions: This would be a bit over your budget, but maybe you and your siblings could go in on a pool of tickets to take him to see the Ravens play—tickets start at $75 each. You could also pick and choose among the 30 for 30 DVD gift sets—this one's $50. And what about something to augment his kicking-back-in-front-of-the-TV hobby? Make him his very own trail mix (price varies) for some snacks from the heart.
---
The Constant Mother
Age: 66
Location: Morton, Illinois
Budget: Up to $100
About them: My mom is a caregiver for our family and rarely has time for herself. She takes care of my dad who has MS and my sister's family who have multiple health issues. I live many states away and try to think of gifts that will make my mom's life easier or give her a few moments of comfort. The only idea I have this year is a gift certificate to a restaurant so she doesn't have to cook, but I would like to find a more personal gift. She enjoys reading and doing puzzles but gets both from the library. She is very practical and fairly reserved, so I don't think she would enjoy a spa certificate. She doesn't watch a lot of TV, but she likes the DVDs for Planet Earth and Peanuts. She grew up in very rural Pennsylvania and lived in Belgium for a few years when my dad was transferred there for work.
Gift(s) they've loved: I bought her a neck and shoulder wrap that you warm in the microwave, and that was a winner.  
Our suggestion(s): Sounds like your mother could use a daily mini-escape. Buy her some noise-cancelling headphones ($65) she can wear while making dinner or doing other caretaking tasks. Then help her get set up to download audiobooks from the library—this FAQ section might be useful. You could also go ahead and buy an audiobook she might like; I just finished and loved They May Not Mean to, but They Do by Cathleen Schine, a novel about the evolving relationships between parents and adult children as time goes on. Or, if it's time to update the neck and shoulder wrap, this one ($70) massages and heats. You could also get her a collection of tools to help save time while cooking—maybe a Garlic or NutZoom ($10-$18), an easy-to-read meat thermometer ($20 on sale) for the oven, a pair of scissors to cut fresh herbs ($11 on sale), or hybrid temperature tongs ($34) for the grill.
---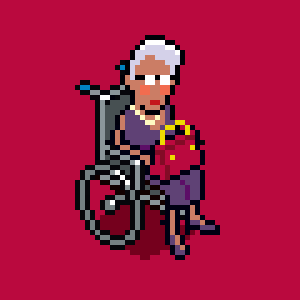 The Far-Away Mom
Age: 83
Location: Albany, New York
Budget: More than $200
About them: Wheelchair-bound, raised six kids, liked to play the clarinet (but can't any longer), Catholic. I wish I could bring her more joy. I live in Charlotte—just moved—so don't see her as much as I wish.
Gift(s) they've loved: Fresco from the Vatican, yummy food
Our suggestions: Your mother might appreciate a St. John's Bible edition of the Book of Gospels ($299-$350), whose full-color "illuminations" sound beautiful. Or, plan a visit just to see her, and take her to the Albany Symphony ($57 a ticket) so she can revel in the woodwinds' contributions. Or, since she loves yummy food, set her up with a Try the World subscription—roughly $39 a month will bring her a box of treats from all over for a regular surprise even when you can't be there.
---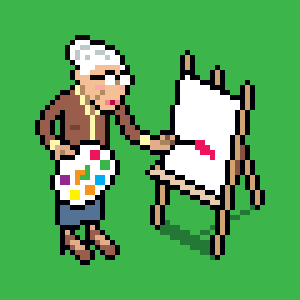 The Great-Artist Grandma
Age: 91
Location: Springfield, Missouri
Budget: Up to $100
About them: Can't do a lot of things she likes due to age and poor health. Abstract painter (first woman at OU to have her own show!), likes Sudoku and cryptograms though her vision is getting worse; likes dogs, loves pink, used to have a garden, likes puzzles but needs big pieces to see, enjoys watching British TV shows and mysteries with me.
Gift(s) they've loved: Cryptogram and Sudoku books, puzzles
Our suggestion(s): This involves a little bit of legwork on your part, but not too much, and we think it sounds perfect for your grandma: Make a puzzle of one of her paintings ($35). This site has several piece-size options so you can pick one that will be easiest for her to work with. You could also get her something to make TV-watching even cozier when you're there with her—the "peach eco" throw and pillows here sound lovely ($37).