The Best Albums of 2016
Our critic's top picks in a year of ingenious releases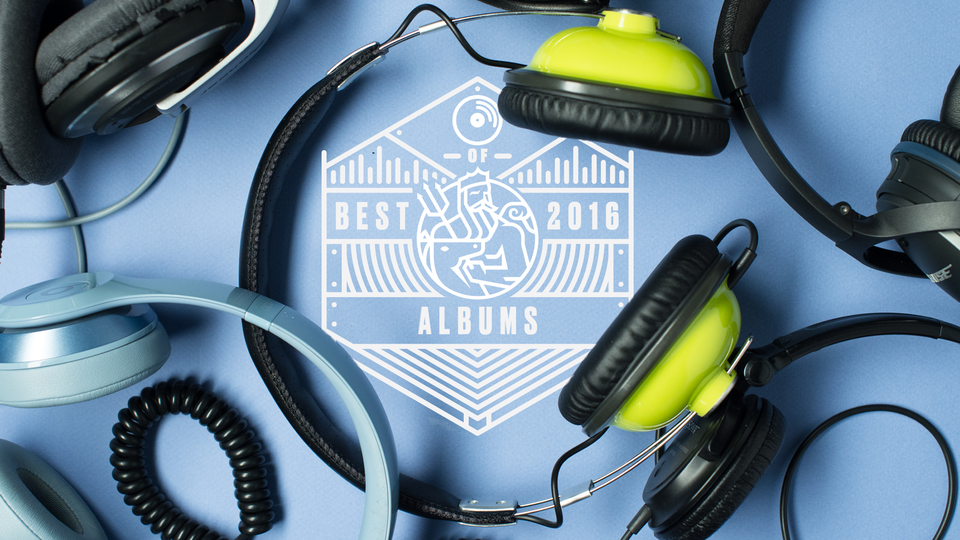 A year of surprising headlines was accompanied by a year of surprising music, one that saw the trend of "event releases" escalate. Instead of albums merely dropping without warning as they have in the last few years, now we get mysterious HBO premieres, or days-long webcast construction projects, or arena fashion shows. We get albums revised after they've been released; we get albums whose existence was possibly a secret even to the creator's record label. More than one venerated icon released a landmark set of songs and died shortly after. Another had his voice, sounding as vibrant as ever, show up from beyond the grave.
Presuming to declare the best and worst of these, by some universal standard, is a losing game—these are just my personal 10 favorite releases from the past year.
1. Frank Ocean, Blond(e)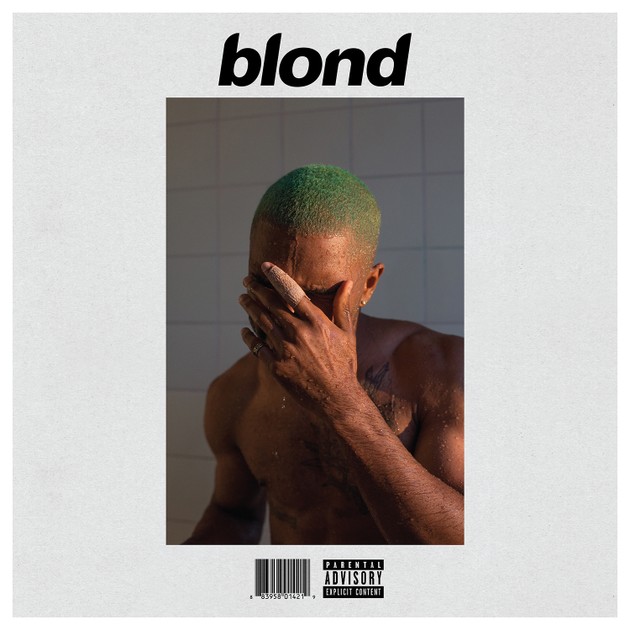 In Westworld—just one of the year's many cultural products focused on the limits of mankind's empathy—artificially intelligent robots recall their memories in perfect clarity, which means they have a hard time distinguishing between what's happened to them and what's happening to them. It's one of the ways the machines feel alien: For us humans, the past lives on not as HD video but as a collection of waterlogged cassettes. For us humans, memories abstract themselves into big life lessons, or they harden into hyper-specific scenes, or they rearrange themselves by a logic other than chronology.
Frank Ocean has approximated the mess of human memory on the staggering Blond(e), an album that represents a rebellion against record labels and against spelling but more than anything against musical convention. To nail the beauty and ache and confusion of combing through one's own past, he liquified genre barriers, recorded his voice with a variety of distorting techniques, treated the entire concept of rhythm as optional, and ditched the pop directive to simplify life experiences into relatable, salable units. The results are intuitively moving and intellectually confounding: You're mesmerized, then annoyed, then mesmerized, then crying, then crying, then hyped up, then crying, and so on.
It's the kind of album that teaches you how to listen to it, and the ultimate lesson is simply about the person who made it. Ocean is vulnerable, perceptive, and arrogant at once. He's trying to live up to certain ideals of purity, but cars and drugs and flesh still have their allure. And he's left behind a lot of constraints—the most famous of them heteronormativity—but hasn't solved the problem of human connection: "Wish we'd grown up on the same advice," he says to some lover on "Self Control," maybe the most heartbreaking line on a generally heartbreaking album. Entirely bridging the gulf between one person's mind and another's remains impossible, but it's still the job of art's great innovators to propose new ways to approach the task. That's what Ocean has done.
2. Beyoncé, Lemonade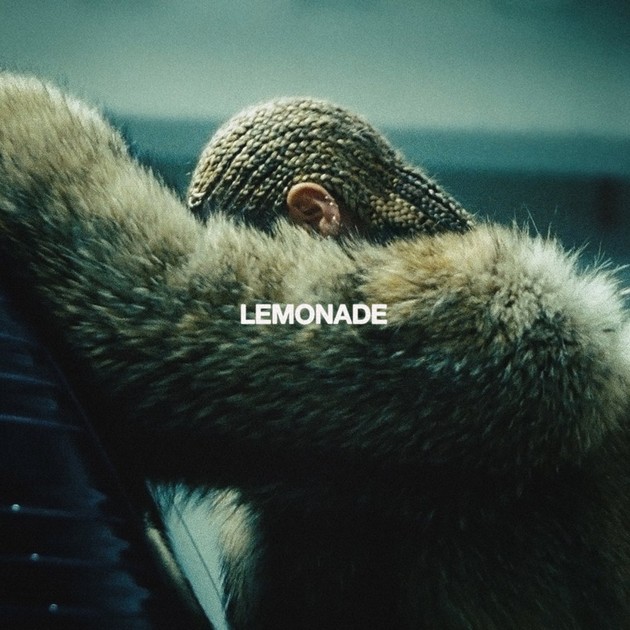 The Lemonade era saw Beyoncé cement her credibility as social critic, political symbol, film director, businesswoman, publicity master, and possessor of Serena Williams's phone number, but every achievement has been built on the unshakeable foundation of her brilliance as an entertainer. Her knack for locating the sound, the statement, and the aesthetic swerve that will be most fascinating for any given moment—and will remain fascinating on the strength of execution—has only grown stronger over the course of her career.
Which explains why Lemonade, even when considered separately from the many conversations it has inspired, is a thrill from front to back. These songs open up mysteries and slowly solve them, revel in cliffhangers and twists, and betray the same eye for stylistic juxtaposition that a veteran fashion-magazine editor might have. When Beyoncé tackles a new sound—rock on "Don't Hurt Yourself," country on "Daddy Lessons," spiritually drained dance-floor assassin on "Sorry"—she commits entirely. And if haters want to level accusations of self-seriousness, the pop idol most associated with professionalism and control answers with moments of giddy, rude humanity: "Suck on my balls, pause!"
Then there's the content itself, so layered with relevance as to keep her omnipresent in the cultural conversation, from the Super Bowl "Formation" debut till now. A near-mythic story cycle gives new vibrancy to the theme of infidelity, further supercharged with intrigue by Beyoncé appearing to air out her very-public marriage. The accompanying film deftly connects that personal struggle to a social one, honoring black female resilience in the face of generations of disrespect. The message came at the right time: Solange, Jamila Woods, and others have since released strong albums carrying on not only Lemonade's themes but also Lemonade's insight that to change lives with music, you need music that people want to live with.
3. Leonard Cohen, You Want It Darker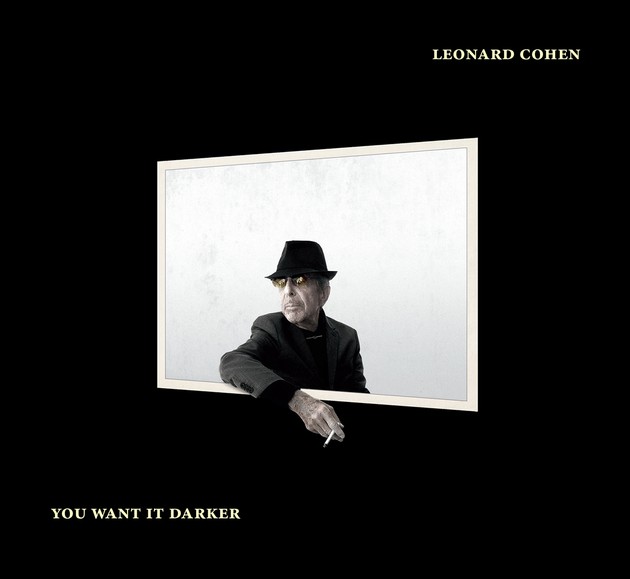 One of the advantages Leonard Cohen always maintained over his many mordant male imitators was a voice that became only more distinct with age. The spare, unflinching You Want It Darker uses that instrument to its most extreme purpose; after 82 years, Cohen's singing seemed to scrape against the very floor of the human hearing range, commanding attention for his deadpan indictments of the universe. It's been a good time to listen. Released weeks before his death, in a year filled with unsettling events, Cohen's final songs offer weary comfort: If things are bad, he always counseled, that's generally the will of God.
4. Mitski, Puberty 2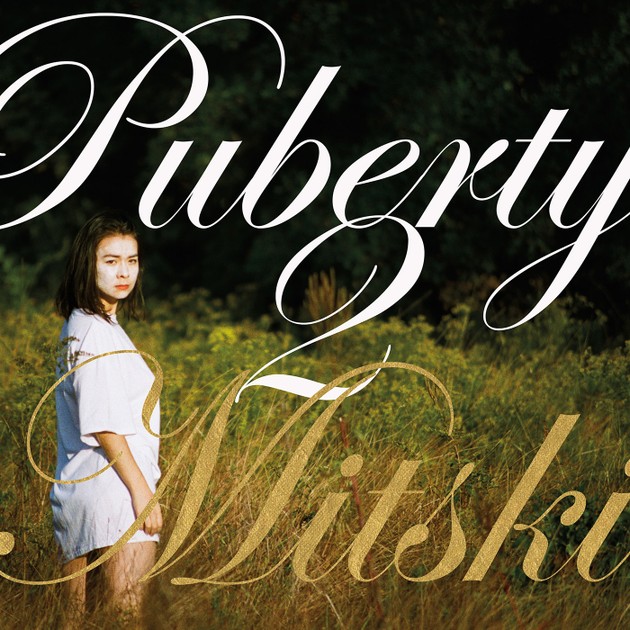 "You're the sun, you've never seen the night / But you hear its song from the morning birds," Mitski sings about a boyfriend too secure in his own skin, too encased in privilege, to ever really relate to her. I bring this up not to use the word "privilege" one more time in 2016 but because the line is a perfect bit of poetry, no? On her fourth album, the rising rocker Mitski Miyawaki proved her talent at every level of crafting sad/smart singalongs: Jagged noise often cuts through the mix, but the musical hooks are sharper, and the words even more so.
5. A Tribe Called Quest, We Got It From Here... Thank You 4 Your Service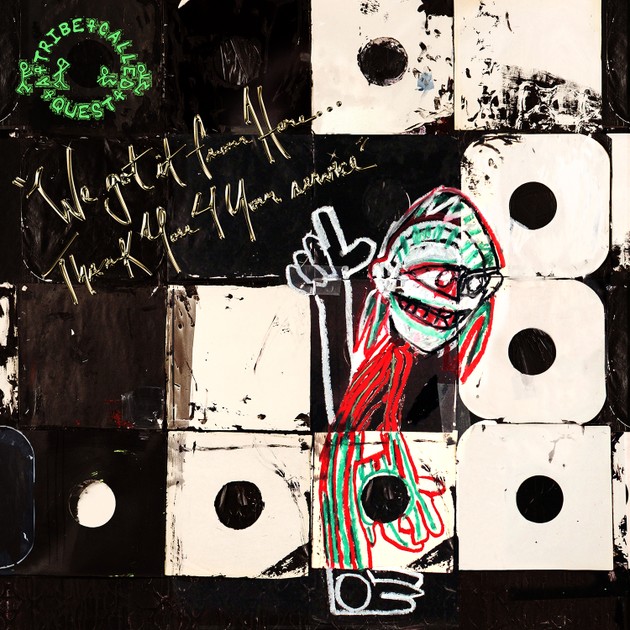 "The world is crazy and I cannot sleep," Q-Tip says, "But melatonin good enough to eat." I've lately thought a lot about that line, the kind of relatable detail that deepens Tribe's ever-pulsing, shape-shifting We Got It From Here: Even legendary rappers, it turns out, have news-related insomnia these days. Tip, the late Phife Dawg, and Jarobi White were snuggly plugged into the political moment while they recorded their comeback-and-farewell release, and while the results describe plenty of dread and discord, the music's warm, irrepressible sound rejects the possibility of defeat. Take natural sleep supplements so as to fight another day.
6. Chance the Rapper, Coloring Book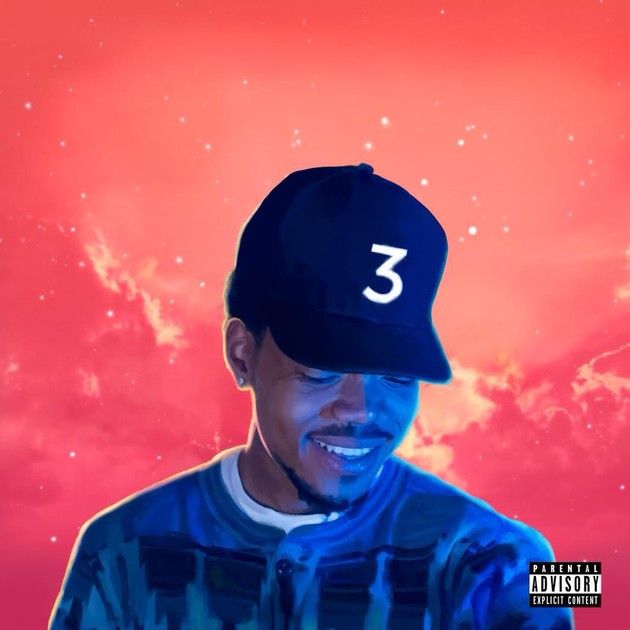 Chance the Rapper has done what a musical superstar in the making needs to do: Offer something new and irresistible. That something is sly and smart inspirational music, rooted both in Christianity and secular reality, in dialogue with the wider pop culture world but also implicitly critical of it. Equally clever whether addressing Harry Potter or overpolicing, boasting a singular and humane voice, Chance's music pushes ahead while also accomplishing the vital job of making the listener feel, deep down, safe.
7. Lambchop, FLOTUS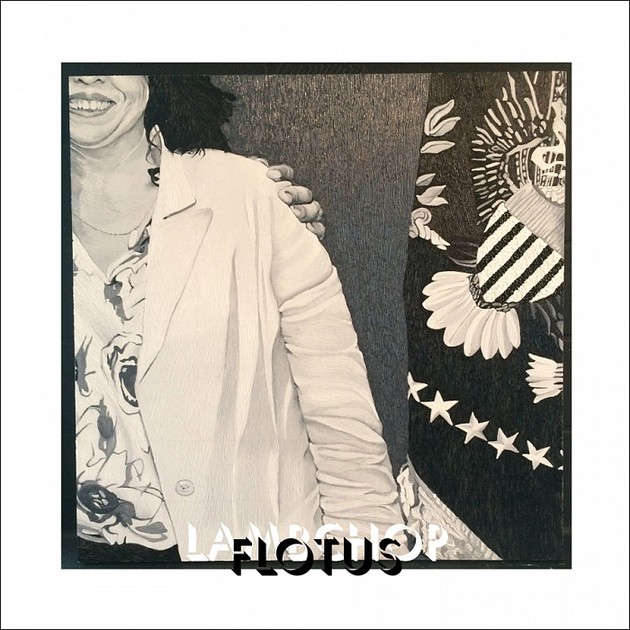 Bon Iver was neither this year's only nor best indie-folk dude reinventing his sound by running his voice through machines. Kurt Wagner of the veteran alt-country act Lambchop, inspired by hip-hop's innovative disinterest in sounding "natural," bought a TC-Helicon Voicelive 2 and created a supremely chill set of songs embracing the potential of singing beyond the constraints of vocal cords. The title came partly from a meditation on husbands and wives, colored by the notion that America's next FLOTUS could have been male. After the election, the name's other meaning—For Love Often Turns Us Still—retains its resonance, as impressionistic and gentle as the music itself.
8. David Bowie, Blackstar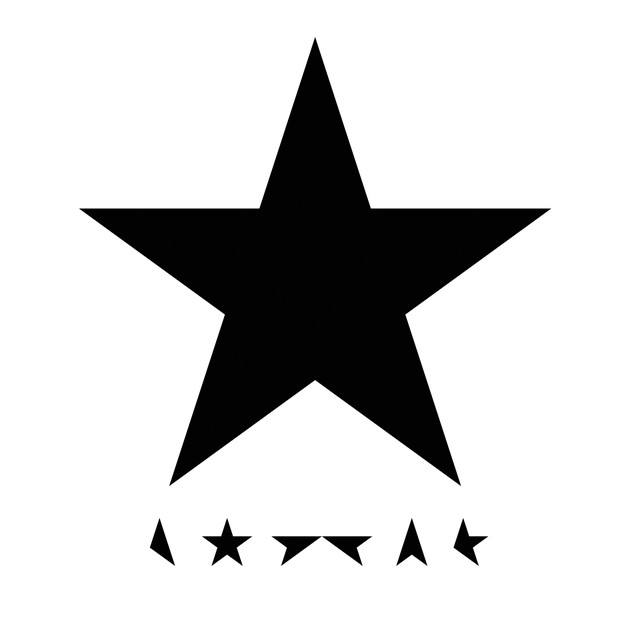 David Bowie's final album, as far as I can tell, is about attention: the black star of ego commanding certain special people to live lives that attract the eyes of the masses. It's a subject Bowie obviously knew a lot about. "I'm dying to push their backs against the grain / And fool them all again and again," he explained on "Dollar Days," a relatively straightforward acoustic reverie amid a set of trembling, gorgeous jazz odysseys. On its own, Blackstar reinvented his sound to inspire wonder and obsession. Then, three days after the album's release, his death raised a new question: Did he plan for this to be his finale? The mystery will hold our attention forever.
9. Weval, Weval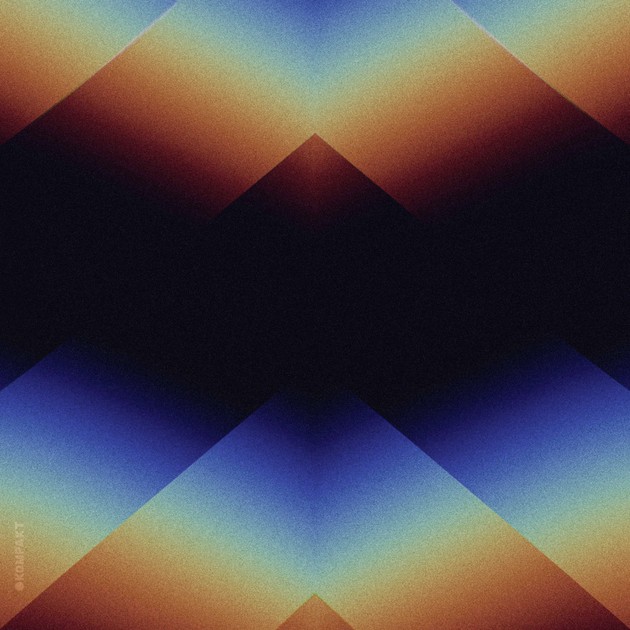 It may not sound like a compliment to say that the Dutch electronica duo Weval seems destined to soundtrack really great car commercials and dark dystopian HBO title sequences. But any batch of perfectly executed atmospheric dance music is life-improving stuff; you might as well hope for it to get popular. If in need of some drama with your daily routine, these sleek soundscapes with  snatches of heavy-lidded vocals do the trick. But the real fun is in listening closely to, and marveling at, Weval's craftsmanship. No two measures are exactly the same, the melodies draw memorable shapes, and the rhythms approach and recede in the ear—all part of a very successful effort to engage the listener's brain and level out their mood.
10. Kamaiyah, A Good Night in the Ghetto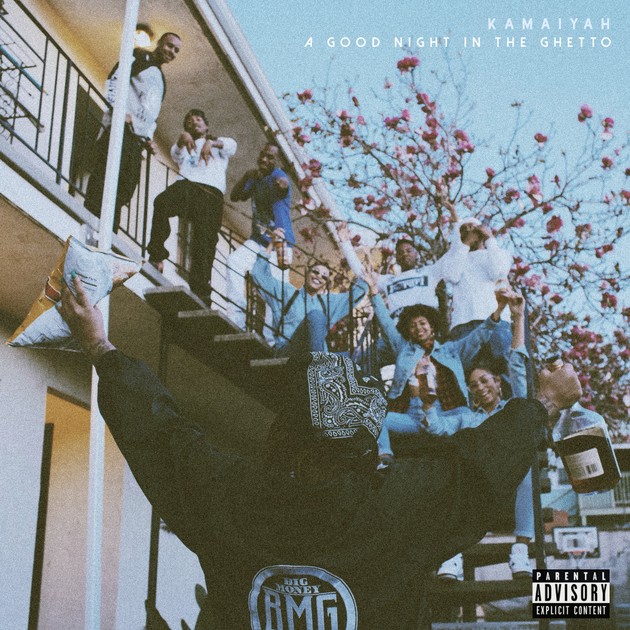 In a year when the rap world had playfulness to spare thanks to the apparent influence of nursery rhyme (see: Lil Yachty, and no I'm not criticizing), the Oakland newcomer Kamaiyah's debut collection of feel-good hip-hop still stood out. With terse and funny punchlines, choruses of sing-songy taunts, and echoes of G-funk, she offered escapism while telling stories about thriving in a tough environment. Fun biographical fact No. 1: As she memorably informs her rivals, her name rhymes with "please reti-yah."