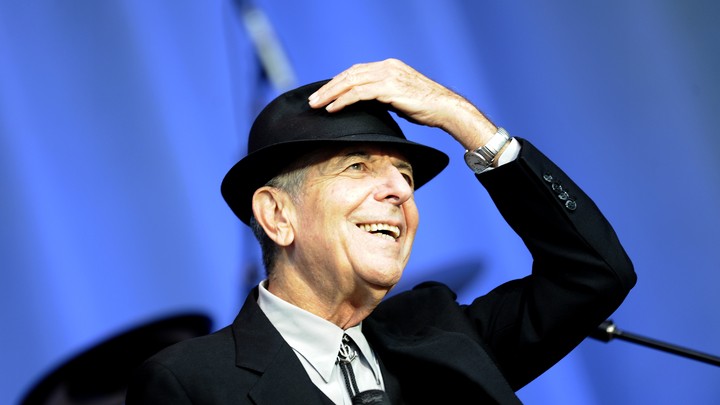 Hey, That's No Way to Say Goodbye
Carl Wilson | Slate
"[Leonard Cohen's] poetry, good as it was, was more provincial, torn between classicism and modernism. But when combined with song—with the limited musicality he used to its utmost (founded on some lessons from a passing flamenco guitarist) and his exquisite taste in accompanists and background singers—it became something that vaulted both forms, to produce his own singular genre, a wedding of worship and blasphemy, of sex and sacrament, of politics and privacy.
Zadie Smith's Memory Tricks
Alexandra Schwartz | The New Yorker
"Smith hangs the moment over her novel like a portent, a warning about memory and the distorting tricks it can play with the sense of self one takes—or makes—from the past. As the book progresses, she interleaves chapters set in the present with ones that deal with memories of college, of home, of Tracey. It is a graceful technique, this metronomic swinging back and forth in time, calling to mind the sankofa bird, one of the African symbols that the narrator's mother holds dear."
There Is No Such Thing as Western Civilization
Kwame Anthony Appiah | The Guardian
"Culture—like religion and nation and race—provides a source of identity for contemporary human beings. And, like all three, it can become a form of confinement, conceptual mistakes underwriting moral ones. Yet all of them can also give contours to our freedom. They can make a wider world intelligible, alive, and urgent."
Donald Trump and Rap Music
Tom Breihan | Stereogum
"During a hellacious, intolerable day like this one, my one little sunbeam mirage of hope: Trump has interacted with rap music without treating it like a blight on humanity. That's probably nothing, but given that he's pretty much been elected on a platform of explicit racism, it's all I've got to hold onto today."
25 Years Ago, Magic Johnson Announced He Had HIV
Justin Tinsley | The Undefeated
"Johnson is the greatest point guard to ever walk the planet. A five-time world champion, three-time league and Finals MVP, and a man who played in the Finals nine of his 12 professional seasons, or for 75 percent of his career. On that autumn day, Johnson announced he had HIV. He stood at a podium in Inglewood, California, flanked by then-NBA commissioner David Stern, Lakers owner Dr. Jerry Buss, and Kareem-Abdul Jabbar. For a man staring a death-sentence disease in the face, he seemed remarkably at peace."
There Will Always Be Bookstores
Jeremy Garber | Literary Hub
"We are purveyors of the printed word, champions of free expression and unfettered speech, conduits for ideas and wisdom collected throughout the millennia, curators of bound, stitched, glued, and stapled bastions of thoughts and feelings, arbiters of the profound and profane, and unabashed stewards of culture, knowledge, and progress."
Stitching Motherhood
Laura Maw | Hazlitt
"We are told our mothers' stories through the fabrics they wear and pass to us: the bucket-shaped handbag my mother bought at 21 when she made a new life for herself in the city; the scratchy cardigans my grandmother knitted for herself after the war was over; the leaf-print dressing gown passed through three generations. Fragmented anecdotes unfold as we wear them ... these simultaneous histories stretch out across the fabric in palimpsests, a perpetual re-writing of life."
Inside the 21st-Century Craze for Redesigning Everything
Rob Walker | The New York Times Magazine
"Redesigns fail when they address the wrong problem—or something that really wasn't a problem in the first place. While progress may entail change, change does not necessarily guarantee progress. But a clever redesign, one that addresses the right problem in an intelligent fashion, improves the world, if just by a bit."

Queens of the Stone Age
Sarah Marshall | The New Republic
"In the stoner-comedy canon, women have traditionally been visible only as enforcers of social order: shrewish wives, disappointed girlfriends, disciplinarian mothers. Such stereotypical casting persists largely because social norms continue to dictate that women have to keep their wits about them, not just to succeed in the world, but to be accepted or stay safe."
We want to hear what you think about this article. Submit a letter to the editor or write to letters@theatlantic.com.