In Scientology and the Aftermath, Leah Remini Strikes Back
The actress and former Church devotee takes aim at its practices in a new eight-part series on A&E.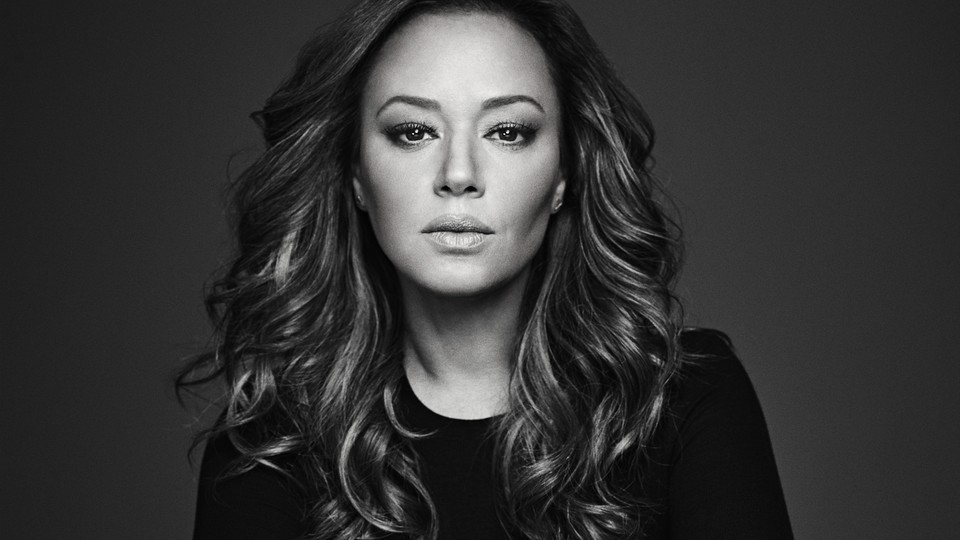 The last ten years haven't been easy for Scientology. After the religion/self-knowledge practice/tax-exempt corporation arguably peaked in 2006 with the spectacular Italian wedding of its most famous congregant, Tom Cruise, the Church since then has faced a barrage of reports alleging nefarious practices—from physical violence committed by senior executives to widespread harassment of people seen as enemies of Scientology. Going Clear, a meticulously reported book about the organization by The New Yorker's Lawrence Wright, was a finalist for the National Book Award for Nonfiction, while a documentary based on the book by Alex Gibney was nominated for an Academy Award. And several of Scientology's celebrity members—the Church's most powerful recruitment tool—have quit, none in a more high-profile and outspoken fashion than Leah Remini.
Remini, the former star of The King of Queens, left the Church in 2013, after a series of incidents that she says compelled her to question the integrity and hierarchy of an institution she'd grown up in. In 2015 she published Troublemaker: Surviving Hollywood and Scientology, a biographical account of her personal history with Scientology, and the events that led Remini and her family to abandon it. In the introduction, Remini seems to anticipate that the Church's well-documented practice of attacking its critics might make her a target, and lists her own personal failings in considerable detail. "After the Church of Scientology gets hold of this book, it may well spend an obscene amount of money … in an attempt to discredit me by disparaging my reputation," she writes. "So let me save them some time."
Remini's fierceness, her unshakeable resolve, and her attack-dog instincts certainly make her a worthy opponent for the "religious system" founded by the science-fiction author L. Ron Hubbard in 1954. As the most high-profile public figure to denounce Scientology, she has the ability to reach audiences who don't read The New Yorker, or watch HBO. It's this reality that makes her new eight-part documentary series on A&E, debuting Tuesday night, noteworthy, even if it isn't particularly artful. Leah Remini: Scientology and the Aftermath seems to be aimed at an entirely different audience, mired as it is in the reality and true-crime formats of shows like Intervention and The First 48. Almost everything Remini reveals in the show's first episode has already been reported. But by continuing to speak about her own experiences within the organization, and by seeking out others to tell their stories, Remini offers some insight into the tactics of an institution whose power and cultural impact seem to be on the decline.
That said, the legal might of Scientology remains forceful, at least judging by the lengthy disclaimers that precede each segment of the show. ("The Church disputes many of the statements made by Leah Remini" becomes as reliable a presence in the first episode as Remini herself.) For 35 years, Remini explains, she was a faithful Scientologist, but she became compelled to expose the truth about this "billion-dollar corporation/cult/religion." She was nine, growing up in Brooklyn, when her mother joined the organization. "The promise is that you will reach your full potential in every aspect of your life," Remini explains. "This is an organization that will save the planet from crime, from war, from people hurting each other." After her stepfather left, the family moved to Los Angeles. Once Remini became an actress, her personal success and her success within Scientology were inextricably linked, thanks to the organization's emphasis on using its techniques to reach your highest goals.
From there, Remini briefly details her disillusionment with the Church following Cruise's wedding to Katie Holmes in 2006, after which Remini was taken to task by Church leaders for asking why the rarely seen wife of Scientology's leader, David Miscavige, wasn't present at such a high-profile event. (Remini eventually filed a missing-person report for Shelly Miscavige, which the LAPD closed in 2013.) "The response spoke to the person in me that doesn't like to be bullied," she says. While her departure wasn't as instantaneous as the show makes it seem (it was seven years before she left for good), her public disavowal of Scientology led others to contact her for help, leading her in turn to seek out their stories. And that's basically the format of the show: Remini, in a car, driving to meet ex-Scientologists and to record their experiences.
It isn't hugely dynamic as a viewing experience, with a heavy reliance on talking-head interviews, archival footage of Scientology events, schlocky B-roll footage, and basso profundo sound effects to indicate tension. But Remini's presence is compelling (and frequently wacky), while her outrage at the institution she grew up in seems deeply felt. Among the allegations made by interview subjects in the first episode are statutory rape and emotional and physical abuse. There's also some analysis of a practice called "disconnection," in which Scientology forces members to cut off any family or friends who turn against the Church. "I feel a lifetime of responsibility," Remini says at one point. "I helped to promote this organization, I defended it, I helped people stay in it. I have some making up to do." While Leah Remini: Scientology and the Aftermath isn't as intricately reported or as compelling as some of the recent exposés about the Church, it's a valuable continuation of efforts to shed light on some of its most egregious practices.