Reports of Cinema's Death Are Greatly Exaggerated
Critics and analysts are (once again) eulogizing the medium after a cruddy summer, but film is still very much alive.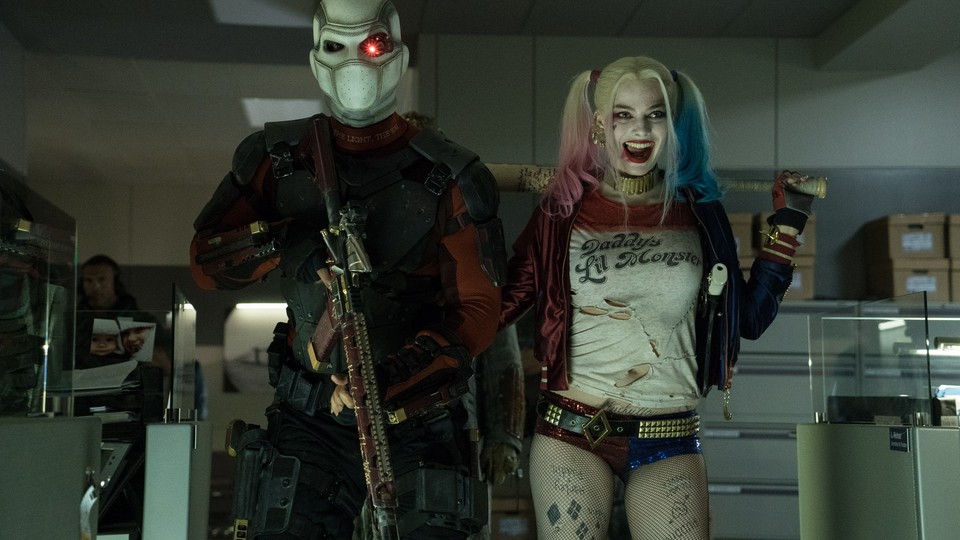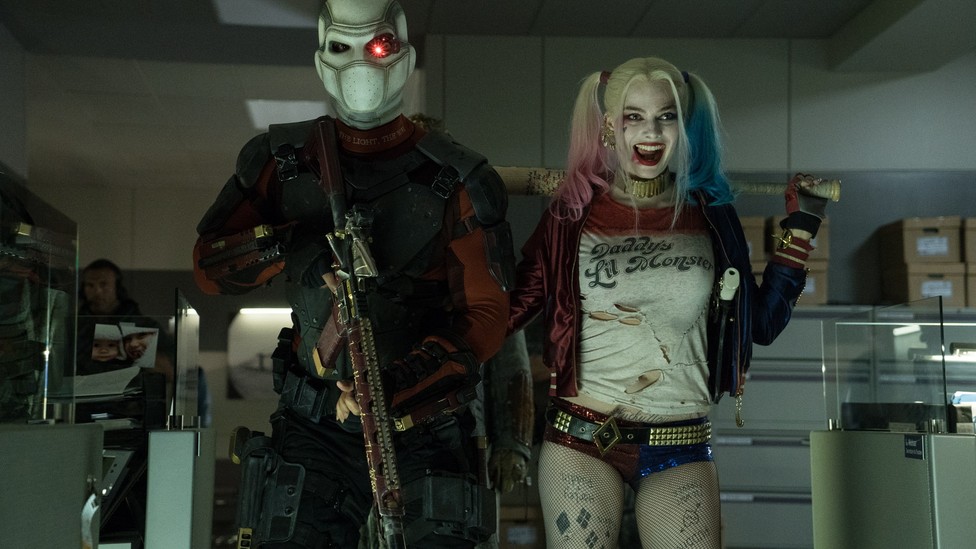 The next time you enter a multiplex, or your local arthouse theater, be sure to pause for a moment of quiet contemplation, or perhaps leave a bouquet of flowers at the concession stand. Because, if you haven't heard, movies are dead, or dying—or, at the very least, they're looking very sickly, from the way people have been talking about them recently. "Someday we may look back on 2016 as the year the movies died," the Boston Globe proclaimed last month. "Not To Be Melodramatic, but Movies as We Know Them Are Dead," The Huffington Post blared melodramatically in June. "They don't make movies like they used to," bemoaned the Republican presidential nominee Donald Trump at a rally in Pennsylvania last week.
Yes, one of these is not like the others. But doom-laden warnings about the impending decline of Hollywood, or the expiration of the cinematic art form itself, aren't new, though the cause often varies. Mark Harris blamed risk-averse movie studios in a 2011 GQ essay. Andrew O'Hehir blamed the rise of television in a 2012 piece for Salon. The same year, David Denby accused Hollywood of murder in The New Republic. The evidence is often anecdotal, which is why it resonates with readers: Ticket costs are higher than ever, the range of television options are vast, and the glut of sequels that crowds the summer-movie market has only grown every year. But with all that said, and even with an objectively horrible blockbuster season in the rearview mirror, I can still happily assert that film isn't dead, or dying, but changing—and, in many ways, for the better.
The argument for cinema's death usually revolves around some mix of the arrival of prestige television and an over-reliance on sequels and franchise films, so it's no surprise alarms were sounded again in the summer of 2016. Airless efforts like Teenage Mutant Ninja Turtles: Out of the Shadows, Alice Through the Looking Glass, Independence Day: Resurgence, Now You See Me 2, and The Huntsman: Winter's War bombed with audiences, failing to coast on their name recognition as studios had hoped. Even hits like X-Men: Apocalypse, Suicide Squad, and Jason Bourne were critically derided, and Disney was the only studio that had a truly positive summer, thanks to its animated films (Finding Dory, Zootopia), a remake (The Jungle Book), and Marvel (Captain America: Civil War). Hardly a future to get excited for.
Hollywood's latest bout of sequelitis is part of a reaction to franchise successes like Marvel, but critics should hold off pronouncing it a new world order for an industry that's still inherently reactive. This summer, studios have taken note of original, smaller-budget hits like Don't Breathe, Sausage Party, Bad Moms, and Hell or High Water (all of which cost between $10 and $20 million to make), and mid-budget successes like Central Intelligence, Sully, and Pete's Dragon, most of which were fueled by good reviews and strong word of mouth. There's profit to be made in more tightly budgeted features, as Paramount was recently reminded when it reported a $115 million earnings loss because of Monster Trucks, a film that hasn't even come out yet but is already predicted to be an overpriced flop.
As studios have floundered in their efforts to make Disney-sized franchise smashes, smaller organizations are rushing to fill the gap left in the market. STX, a new "mid-major" studio, had its first $100 million grosser with Bad Moms this summer, after nurturing the surprise critical success The Gift to a healthy $58 million box-office take last year. The indie studio A24 aggressively pushed its horror hit The Witch into a wide release, rather than employing the traditional independent strategy of opening in major cities then relying on word of mouth to expand around the country—and it worked. The supposed film-killer Amazon, partnered with the distributor Roadside Attractions, has had increasing success building critically acclaimed works like Love & Friendship or Hello My Name Is Doris into theatrical hits before rolling them out on its home-streaming platform.
The argument that Hollywood focuses more on sequels to appease an international market and stockholders may not hold true forever. The Chinese market, which has become a supposed box-office boon for Hollywood in recent years, is seemingly souring on America's offerings as the country's own film industry becomes more robust; nothing in 2016 has come close to the takes of previous international hits like Furious 7 or Transformers: Age of Extinction. A studio's performance on Wall Street has more to do with profits than anything else. So given that franchise films like Batman v. Superman: Dawn of Justice are dismissed as financial misfires because they fail to gross an obscene $1 billion worldwide, and expensive endeavors like Monster Trucks hurt profit margins even before their release, executives will have to get smarter about how they use their resources. If studios continue to gamble on giant-budget releases, they could very well spend their way into extinction.
But the film industry has steered its way out of catastrophe many times before now. In 2012, after a wave of essays predicting that prestige TV's popularity meant the end of movies, Indiewire's Oliver Lyttelton compiled a useful list of funeral notices for cinema throughout history. The Romanian director Isidore Isou said the art form had "reached its maximum" in the 1940s. The then-critic (and future director) Francois Truffaut was called the "gravedigger of French cinema" in 1957 for his dire portents; he later marked October 1962, and the release of the James Bond film Dr. No, as the specific time of death for film. Peter Biskind's book Easy Riders, Raging Bulls blamed the release of Steven Spielberg's Jaws, seen as the first modern blockbuster. The director Peter Greenaway said in 2002 that nobody he knew went to the theater anymore. Indie movies specifically died in 2008, according to Peter Bart of Variety.
In fact, the options for seeing a smaller film are easier than ever, thanks to the rise of video on demand. Rather than wait for an indie hit to open locally, audiences can often view it on the same day of release, if not soon after, in their home theaters (and/or laptops). A great, micro-budgeted art film like The Fits, hailed by critics but never released in more than 20 theaters, can be seen by everyone as long as the hype is loud enough—and it can be made for a tenth of the cost of an indie work in the 1990s thanks to the rise of digital cameras and editing software.
The "death of movies" debate, more than anything, is about awareness. A film like The Fits is not going to get the promotional push of a new show on Netflix, even though it might appeal to an equally wide audience. Cinema remains siloed into "studio" and "indie" efforts, with a good chunk of audiences largely ignoring the latter, while television (which essentially has to be made within a studio system) can offer the kind of adult dramas and politically aware works that are seemingly missing from multiplexes. But these aren't the signs of a lifeless industry. Film is just doing what it's always done—finding a way to adapt, survive, and serve new audiences.