Grappling With The Birth of a Nation
Tipped as an early Oscar frontrunner, the film has been clouded with controversy in recent months.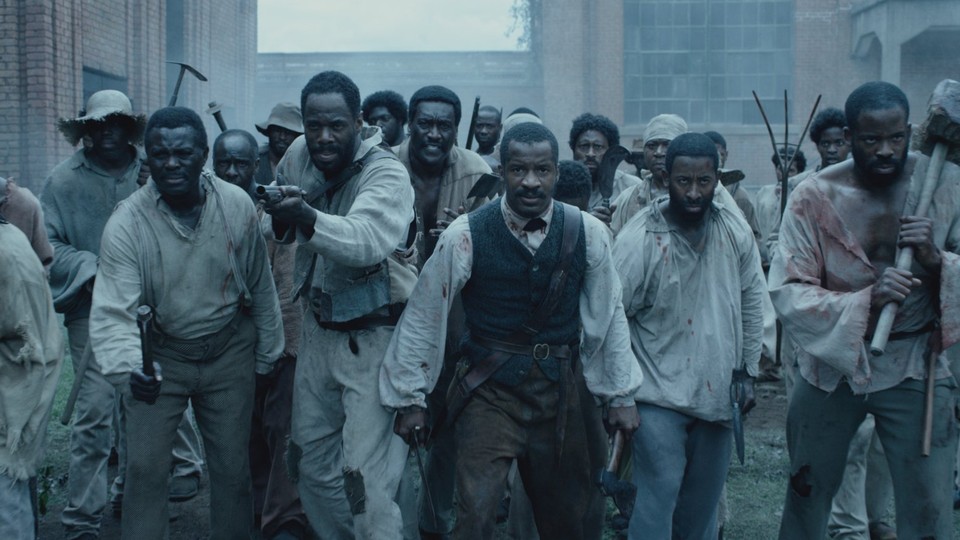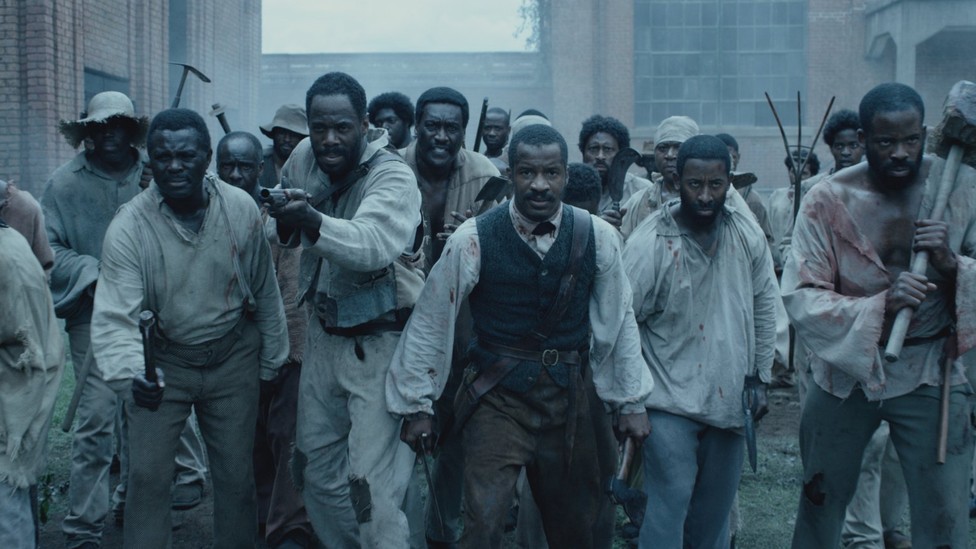 Rarely have a film's apparent fortunes fallen so far so quickly. At Sundance this year, The Birth of a Nation, a film documenting the 1831 slave uprising led by Nat Turner, won both the grand jury and audience awards, earned its writer-director-star Nate Parker a standing ovation before the movie even screened, and sold for a festival record of $17.5 million. Since then, however, the film's critical and commercial prospects have taken a decisive hit, from presumed Oscar frontrunner to borderline cinematic pariah.
Over the summer, the news broke widely that Parker had been charged with rape while he was a student at Penn State in 1999. Although he was acquitted at trial in 2001, his co-defendant, Jean Celestin (who is also the co-writer of The Birth of a Nation), was convicted in a ruling that was later overturned. Not long after, it emerged that the alleged victim had committed suicide in 2012. Many have found Parker's subsequent responses to questioning on the subject inadequate.
To what degree should we judge a film by its author? How is it that the backlash against Parker, a black filmmaker, has been so much swifter than those against—to cite two obvious examples—Woody Allen and Roman Polanski? These are thorny questions, and I can only recommend that potential viewers grapple with them as best they can.
I feel more comfortable in saying that The Birth of a Nation is a good film—at times a very good one—but not the masterpiece that it was hailed to be coming out of Sundance. Parker has demonstrated himself an ambitious young director in explicitly offering his film as a rebuttal to D.W. Griffith's original, 1915 pro-Klan The Birth of a Nation, but his ambition at times outstrips his ability. And though he also shows himself to be a powerful performer, he, like many self-directed actors,  hasn't yet learned how to fully share the screen with others.
Parker plays the central role of Nat Turner, who was taught to read the Bible as a boy and grew up to become a preacher to his fellow slaves. His relatively beneficent owner, Samuel (Armie Hammer), accords him certain liberties and latitudes, going so far as to purchase a pretty young slave, Cherry (Aja Naomi King), on his advice. (Nat later marries her.) But Samuel's plantation is struggling, and it soon becomes clear that a black preacher is a valuable commodity: someone who can instruct slaves on neighboring properties that it is God's will that they continue to obey their masters. So Samuel rents Nat out to disseminate the gospel of racial subservience, and Nat quickly discovers that there are masters far more brutal than Samuel. The visible torment with which he counsels fellow slaves to accept the monstrous tyrannies laid upon them accounts for many of the most powerful moments of the film.
Samuel has a taste for drink, and over time his personal deterioration—as well as that of his plantation—renders him more akin to the other slaveholders in disposition. In response, Nat's sermons gradually adopt a more vengeful tenor, and finally, when he's whipped raw for the sin of baptizing a white man, his conversion to an ethos of armed rebellion is complete. "With the strength of our Father," he tells his collaborators, "we'll cut the head from the serpent. We'll destroy them all."
You don't have to be a close student of history to know that Nat Turner's prediction did not come to pass. Several dozen white slaveholders were killed during his brief revolt. Many more black people, slave and free alike, were killed in retribution. Parker's film is at its best when he presents this harrowing story straightforwardly. When he strives for higher artistry—an image of a bleeding corncob, another of a black angel garbed in celestial white—the result is often closer to artifice, undermining the immediacy of the events being portrayed.
A few scenes of African spirituality are never meaningfully integrated into the movie's Christian themes. The score, by Henry Jackman, is at times overwrought. And the film's distinct resemblances to Braveheart—which Parker has praised as an inspiration and cites in the credits—become tiresome, particularly in the final acts. Like Mel Gibson before him, Parker presents his protagonist as a man of nearly bottomless virtue. And though his screen presence in the role is highly compelling, one can't help but wish for a more nuanced rendering of this deeply conflicted man, a clearer yet more fraught evolution from his counsel of holy submission to his counsel of holy war.
Moreover, apart from Nat himself, the principal characters serve as little more than props. The great stage actor Colman Domingo is sorely wasted as Parker's friend and fellow revolutionary, Hark. The female characters—slave (Aunjanue Ellis) and slaveholder (Penelope Ann Miller) alike—are modest and demure, consistently submitting to the wishes of their menfolk. And in a truly forced and tedious trope, Jackie Earle Haley plays a sadistic slave-catcher who reappears at critical junctures throughout Nat's life: attempting to kill his father when Nat is a boy; raping and beating Cherry many years later; and, still later, engaging in a counterrevolutionary hand-to-hand struggle to the death with Nat himself.
Indeed, Parker's most dubious decision is perhaps to use rape as a central narrative device. Nat's journey toward rebellion is hastened not only by the rape of Cherry but also by that of Hark's wife, Esther (played by the real-life rape survivor Gabrielle Union). As far as I can tell, there is no historical evidence that either one of these sexual violations occurred. Which brings us to perhaps the core dilemma of Parker's powerful but problematic film: a man accused of sexually victimizing a woman in the past has now invented new sexual victims—themselves nearly devoid of personal agency—as a pretext for his onscreen character's righteous, masculine vengeance. Whatever else one thinks of Parker's film, this was a dire mistake.
The Birth of a Nation is not so important a film that I would recommend its viewing to anyone holding powerful reservations. But for those who remain conflicted—about its maker or its decidedly mixed messages—it proves, I think, an endeavor worthy of viewing, of careful consideration, and perhaps of further debate.