Saturday Night Live's Three New Cast Members
After a slight shake-up this summer, the show adds a few new performers.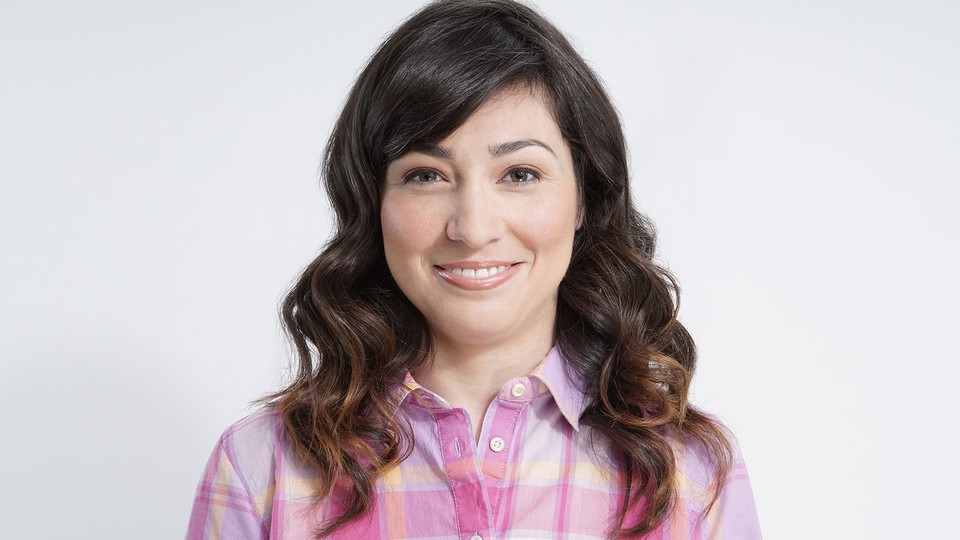 The Saturday Night Live cast reshuffle is an annual tradition, one reflecting the show's confidence in its future. Some years more than half of the ensemble will turn over, a sign of a transition between eras; at other times, like last year, there are barely any changes made. This summer is falling somewhere in the middle: After the somewhat surprising firing of Jay Pharoah, Taran Killam, and Jon Rudnitsky, the show will add three young comics as featured players for its 42nd season premiere on October 1. They include the show's first Latina performer, Melissa Villaseñor, as well as Mikey Day and Alex Moffat.
The fact that SNL has never employed a Latina performer in its 42 years perfectly illustrates how slow it's been to acknowledge demographic changes in comedy. The show has featured two performers of Latin descent: Horatio Sanz, who is Chilean-American, and Fred Armisen, whose mother is Venezuelan and whose father was Japanese and German. Villaseñor, an L.A.-based comedian, was a competitor on America's Got Talent in 2011, where she showed off her skills as an impressionist; she should prove a valuable addition for a show that often calls on its white performers to impersonate Latina women. From a demographic standpoint, the only surprising move among the hires was the lack of a younger black actor to replace Pharoah; his wide range of impressions, from Barack Obama to Will Smith to Jay Z, will be difficult to replace.
Day is a member of the L.A.-based improv troupe The Groundlings (which has produced dozens of SNL alums including Will Ferrell and Kristen Wiig) who has written for SNL since 2013. Over the summer, he was a cast member and head writer on Maya & Marty, a variety series starring Maya Rudolph and Martin Short. Though that show didn't make much of an impression with viewers, it featured the same basic live TV elements that make up the building blocks of SNL, something some performers can struggle to adapt to. Day is a proven talent at this point, and should slide into some of the roles Killam previously took on.
Moffat is a Chicago-based performer from the Second City, the improv empire that produced talents like John Belushi, Bill Murray, and Tina Fey. His web series "El Show with Alex Moffat" is an odd pastiche of a comedy talk show, but aside from that, he's likely the biggest unknown quantity among the cast. In previous years, SNL's honcho, Lorne Michaels, has taken flyers on stand-up comedians like Brooks Wheelan or Rudnitsky, clearly impressed by their presence during auditions, but they've struggled to fit into sketches, only standing out during segments on Weekend Update adapted from their stand-up act. This year's hires are more improv and sketch-focused, which bodes well for comedy that relies on group dynamics.
The loss of Pharoah, however, will be tough to bear. There were reports last week that the show had hired Chris Redd, an African American comic who broke out as the demented rapper Hunter the Hungry in Andy Samberg's film Popstar: Never Stop Never Stopping. They were denied by SNL insiders, and the season 42 cast now appears to be set with no obvious replacement for Pharoah lined up. The show's other male African-American actors are the longtime veteran Kenan Thompson, and the Weekend Update host Michael Che, who rarely appears in sketches.
The clear impetus this season is for newer cast members like Beck Bennett, Pete Davidson, and Sasheer Zamata to step up and make a bigger impression among an ensemble that currently has only one obvious star (Kate McKinnon). Though SNL's ratings are relatively steady, it hasn't enjoyed the typical bump that comes from an election cycle, which is particularly surprising given the hoopla that's accompanied the Clinton and Trump campaigns. This fall, the show will be five years removed from the departure of many of its biggest names, Samberg and Wiig among them. If this season is as muted as the last few, Michaels will surely be looking for a more dramatic shake-up.