The Blissful and Strange World of Radiohead's Short-Film Contest
"Daydreaming" gets reimagined again and again.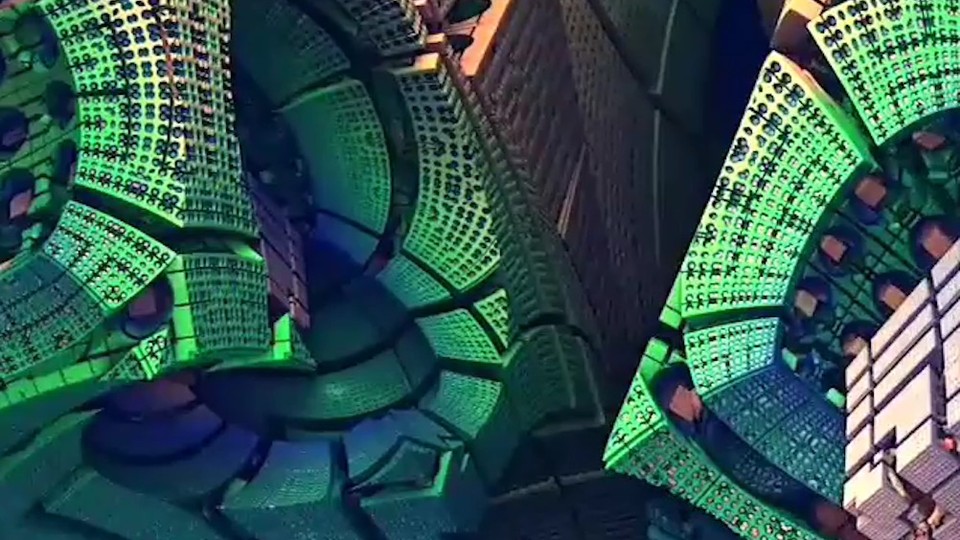 Anyone feeling taxed by current events, the change of seasons, or the question of what to eat for lunch this week might appreciate some time spent on Radiohead's Instagram page. There, the band has been posting short videos set to snippets of instrumental music from their new album A Moon Shaped Pool, allowing viewers to make quick escapes into other worlds.
The most recent clips featured are the finalists for an open competition in which Radiohead invited the public to provide visuals for an alternate version of the song "Daydreaming." The sound snippet is all swirling piano and violins, and the contest's vignettes apply the pastoral mood to a variety of surreal situations—wheat fields, city streets, dark abstract spaces.
Today, the band announced a winner: the Instagram user Affintia's psychedelic and dizzying take on the Powers of Ten concept, zooming the viewer ever-deeper into a geometrical world. The official, full-length "Daydreaming" video, directed by Paul Thomas Anderson, looks nothing like this one. But the feeling of slipping between places is shared by both clips and might be a key to the song's meaning. Or maybe Radiohead just was thinking about what looked cool.
You can scroll through the Instagram hashtag #rhvignettes to see more submissions for the contest, clips that the band didn't end up shortlisting but that are nonetheless lovely ways to spend a minute. Even something as simple and obvious as raindrops on a window becomes a bit magical with this music:
Earlier in the year, the band posted mini videos it had commissioned from established filmmakers for other songs on the album. Many seemed to have a political edge, commenting on environmental destruction or hinting at corporate horror in graceful, striking ways. There were also pure aesthetic experiences in the mix, like this ravishing dark-to-light visualization for "Glass Eyes":
Radiohead has experimented with the short-film format before, releasing a bunch of "blips" for Kid A in 2000, a time when such efforts online were novel. Today, it's normal for musicians to offer an avalanche of visual content alongside their music, and it's normal for them to hold social-media contests. But these new clips don't feel like promotional gimmickry or trend chasing; they just feel like examples of real communion between artists and fans. Though A Moon Shaped Pool was the band's most viscerally pretty album yet, it was also knotty, remote, and hard to love. These videos offer a new way in.