Lady Gaga's Seriously Stomping 'Perfect Illusion'
Her headrush of a comeback single makes a bid to revive rock—but not irony.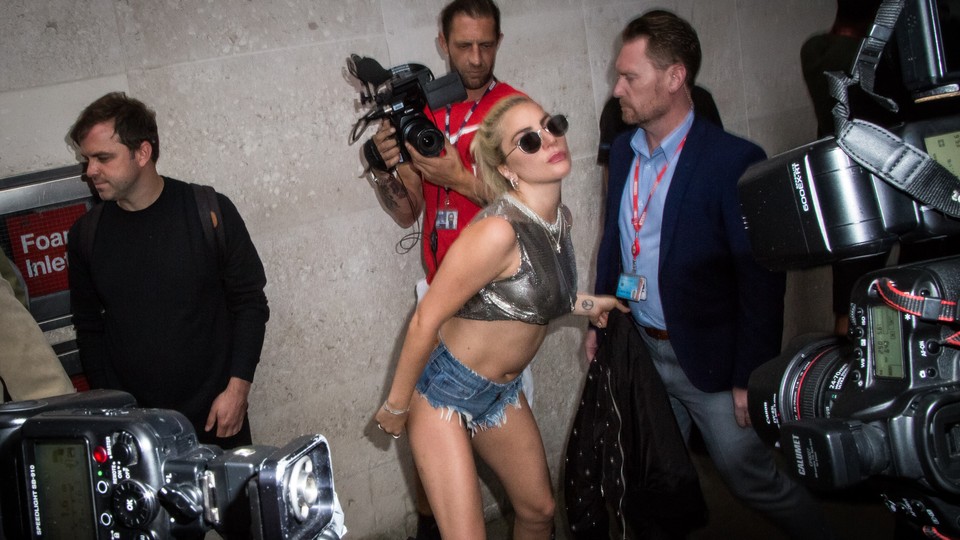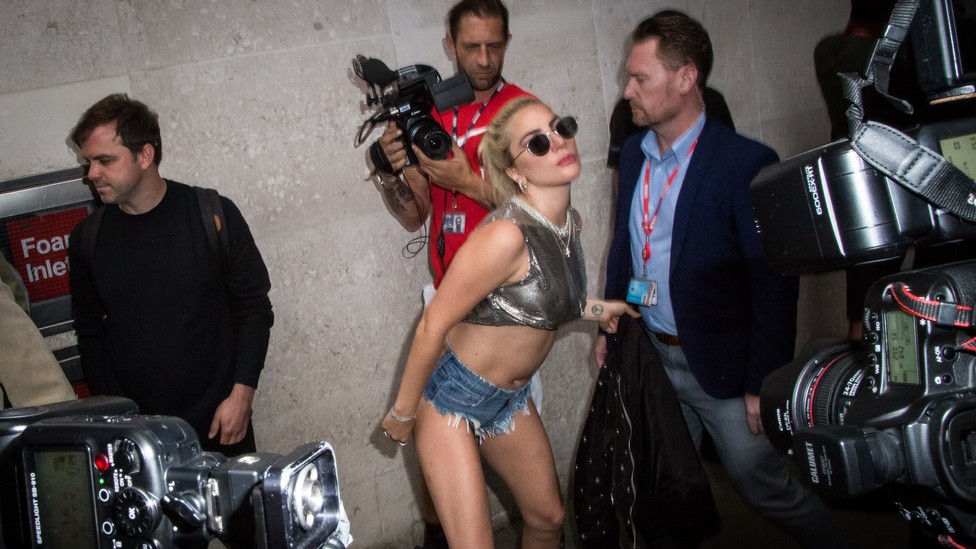 She's dressing more like a normie these days, but Lady Gaga is still a weirdo. No other pop star in need of a comeback in 2016 would stake it on "Perfect Illusion," a song that has no clear electronic dance signifiers, no hip-hop influence, little to no vocal manipulation, and no chill. It will stick out on radio playlists like a meat dress on a red carpet; whether it'll thus be promptly thrown out for bad taste or be hailed as brave and trendsetting will be a question for the masses.
At a terse 3:02 runtime, every element seems to have been the result of the songwriters putting the word "INTENSITY" on a whiteboard and brainstorming from there. Josh Homme and Mark Ronson turn their guitars into a revving engine; a high stabbing sound resembling a human scream acts as a siren (possibly from producer Blood Pop); Kevin Parker of Tame Impala pats out a panting, hungry drum beat—one, two, three-and-four. Then there's Gaga, blubbering like Bruce Springsteen in the verse, roaring like Ann Wilson in the chorus. The hook arrives just 30 seconds in and then takes up the bulk of the song, including in the post-bridge segment where—in a classic climactic move—the key changes upwards.
The words here are about the falseness of some sort of love; in interviews, she's said she's talking about social media, but fans will certainly read into it the recent news that she and her fiancé have separated. Verse two slyly indulges in the rock/disco trope of singing about romance with drug-related double-entendres ("That's what it means to crush," "I still feel the blow"), which fits with the uninterrupted head rush that the music itself is trying to provide. She's played with '70s and '80s analogue music tropes before, but mostly on the deeper cuts of the strange gonzo odyssey that was 2011's "Born This Way," and rarely without the armor of irony that she has foregone here.
Indeed, perhaps the one capitulation to current trends—and the biggest shift from her previous pop work—is simply in the earnest angst of the song. When she arrived in 2008, Gaga ushered in a wave of self-aware humor and high-minded frivolity on the charts, but lately there's been a trend towards grave wistfulness, whether from Justin Bieber's Purpose phase or the vocalists on the Chainsmokers hit of the week. "Perfect Illusion" sounds different from any of those artists, but like them Gaga isn't really asking for the listener to do anything other than respond to the surface-level feeling in her voice. There's no knowing smirk, no need to interpret, no reason to obsess. It's a song to stomp around to, kick pillows to, and to scream in the shower to, but given Gaga's lyrics, it makes sense to ask: Is that love?