How to Watch the 2016 Rio Olympics
All the ways to enjoy the next two weeks of events, from rowing to rhythmic gymnastics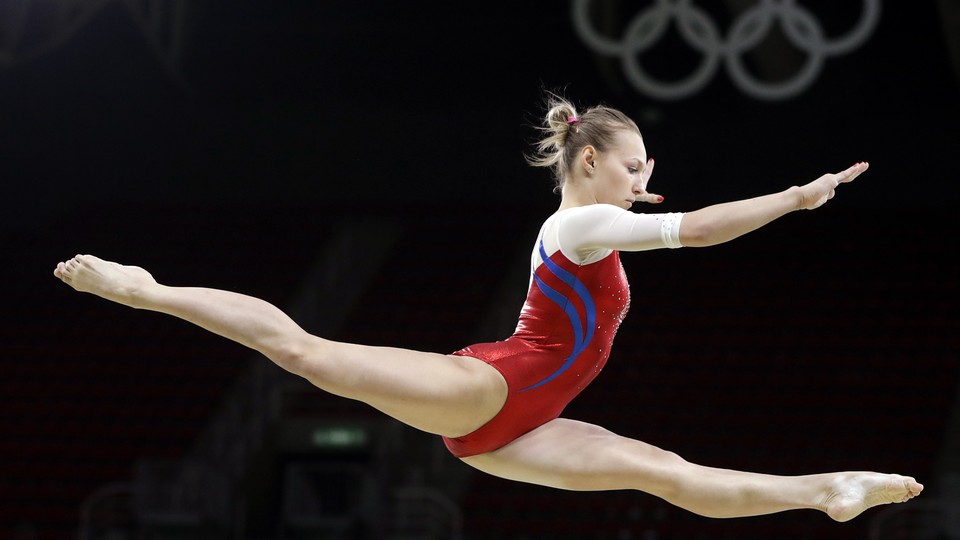 Watching the Olympics is a multimedia experience that should be perfectly suited to the age of TV streaming. Want to catch a volleyball game without missing that day's individual dressage? For the most part you can: Viewers are no longer shackled to time-delayed primetime broadcasts for the events they want to watch. Indeed, watching the 2016 Rio Games, which begin with the Opening Ceremony at 7:30 p.m. on Friday August 5, will be easier than ever thanks to NBC's blanket approach to airing thousands of hours of events both on cable and online. Unfortunately, the best viewing experience will mostly entail a cable subscription, but there are a few other ways to watch in the U.S. without shelling out too many extra dollars.
NBC will broadcast the Olympics …
The network paid the dear price of $1.2 billion to secure broadcasting rights for the Rio Games. After the opening ceremony on Friday, the network will air prime-time Olympic coverage for the entire two weeks of the Games. Viewers can catch up on the day's biggest highlights from 8 p.m. to midnight every day, presented by hosts including Bob Costas, Ryan Seacrest, Al Michaels, Rebecca Lowe, and Dan Patrick. The channel will also air live coverage for most of the day, from 10 a.m. to 5 p.m., until the Games end on August 21.
The main NBC broadcast will feature the biggest events: Swimming, gymnastics, diving, beach volleyball, and anything else the United States excels at, but it should dip into all of the most newsworthy events as they play out. Unlike the Summer Games of the recent past (which took place in Sydney, Athens, Beijing, and London), the games in Rio will be easier for American viewers to keep track of during the day, because the city's time zone is only one hour ahead of Eastern Standard Time.
… But other cable channels are airing events too
If NBC isn't airing anything of interest, there are many other cable channels that are part of the NBCUniversal umbrella. NBC Sports will be the primary backup network, focusing on basketball and soccer. The Golf Channel will, unsurprisingly, be the home of golf, which is returning to the Olympics for the first time since 1904. Bravo will feature tennis; CNBC has a number of events including volleyball, cycling, and wrestling; MSNBC counts rugby and water polo among its sports; Telemundo will broadcast hundreds of hours in Spanish; and USA will carry more basketball, along with beach volleyball, rowing, synchronized swimming, and more.
Cord-cutters might have a tricky time of it
Beyond that, the NBC Sports app and NBCOlympics.com will stream some 4,500 hours of events that don't make it to TV, but you'll need a cable login to view anything for more than 30 minutes. NBC has also been smart enough to respond to criticisms of its past Olympic coverage by further expanding the viewing options online. Still, in an era of binge-watchers and cord-cutters, the Olympics are the kind of live event that the network will try to milk for every possible dollar, younger viewers be damned.
NBC's approach is emblematic of the new path major networks have to chart in an era where ratings are more diluted than ever. No longer can it rely on its regular prime-time hits to generate ad revenue—most of the younger generation is happy to wait for it to appear on Hulu or Netflix months later, ready for binge-watching. The Olympics have been viewed for years as a prestige event, a gaudy laurel for NBC that couldn't possibly justify the immense cost needed to secure the broadcast rights, though that has begun to change.
But there are work-arounds
Internet-only viewers can subscribe to NBC's cable channels through PlayStation Vue, which is available on PlayStations, Roku boxes, and Amazon Fire TV, for between $30 and $40 a month. Apple TV users can also get access to some of the channels—NBC, NBC Sports, MSNBC, CNBC, USA, and Bravo—through Sling TV, a $25-a-month TV streaming service available as an app.
What about 2020?
This year, NBC agreed to pay a staggering $7.75 billion for the rights to future Olympics through 2032. Back in 2010, the network was judged to have vastly overpaid for the Sochi Winter Games, losing hundreds of millions because of the steep price paid to broadcast them. But live events like the Olympics are increasingly the kind of coveted property that advertising executives know viewers will actually tune into, rather than relying on their DVRs so they can skip through the commercials.
The network had assumed it would lose $200 million on the 2012 London Games; it ended up breaking even, because of higher-than-expected ratings. The seemingly vast overpay for the Olympics through 2032 is a bet on the future of TV, where live events will be the main purpose of broadcasting. That's why Comcast, the cable company that now owns NBCUniversal, is rolling out a new set-top box that will offer access to real-time high-definition Olympic streams as well as regular cable programming. The 2016 Games might be a risky proposition for the government of Brazil and the athletes attending, but they may well prove a safer bet than expected for NBC.