And the New Harry Potter Books Keep Coming
J.K. Rowling said there'd be no new stories about the boy wizard after the Cursed Child play. Then Pottermore announced three new e-books.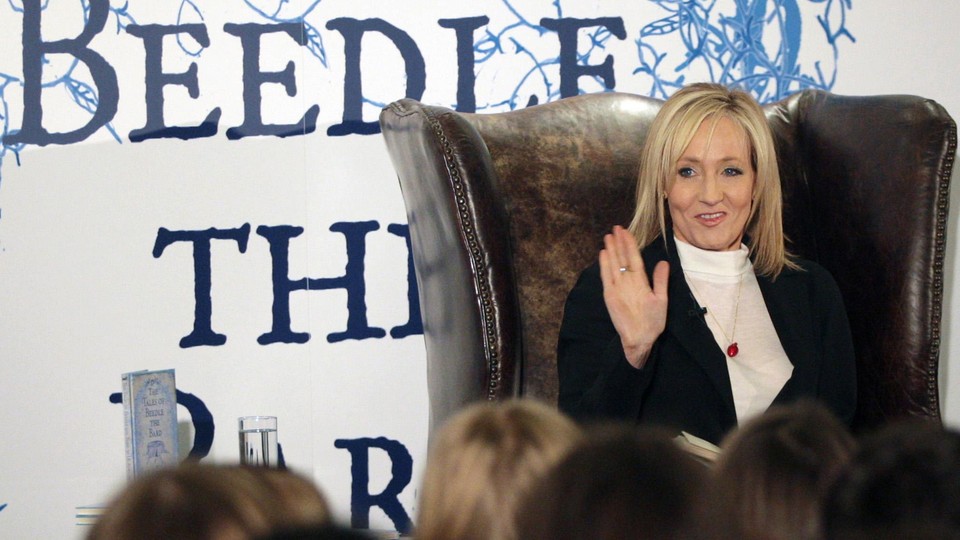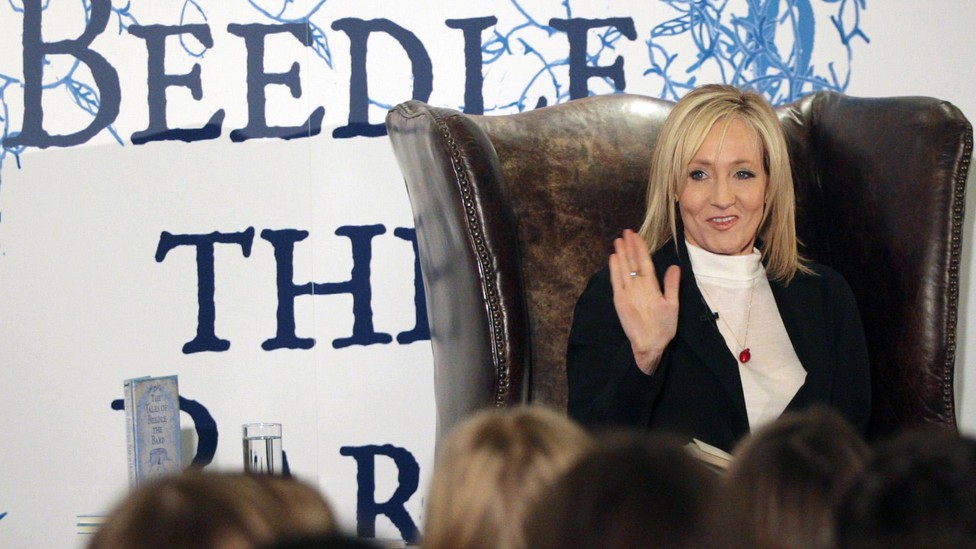 When Harry Potter and the Deathly Hallows was released in July 2007, many fans were prepared for the final book to be "The End." Yes, there would be two new films adapting the novel for the big screen in 2010 and 2011. But the series' author, J.K. Rowling, had always said the series would conclude with book seven.
Since then, there have been: a proliferation of stories on the companion website Pottermore, a real-life version of The Tales of Beedle the Bard (a fictional set of fables referenced in the series), a forthcoming  Potter-world film trilogy starting with Fantastic Beasts and Where to Find Them (out in November), and a new play called Harry Potter and the Cursed Child, which wasn't written by Rowling, and which had its script released in book form in July.
As per an announcement on Wednesday, fans can expect even more from the author: three new e-books about Hogwarts will be released on September 6, including Power, Politics, and Pesky Poltergeists; Of Heroism, Hardship, and Dangerous Hobbies; and Hogwarts: An Incomplete and Unreliable Guide. Given that Rowling has long seemed unwilling to put the wizarding world behind her for good, constantly offering new tidbits on Twitter or in interviews, this news shouldn't be surprising. But after the Cursed Child debut, she made a point of saying that the play would, in fact, be the end of Harry's story.
He goes on a very big journey during these two plays and then, yeah, I think we're done. This is the next generation, you know … So, I'm thrilled to see it realized so beautifully but, no, Harry is done now.
In a very technical sense, Rowling was being truthful. The books will reportedly explore characters other than Harry: One will delve into the backstory of Dolores Umbridge and how Professor Slughorn met a young Voldemort. Another will revisit Professor McGonagall and Remus Lupin, while the last will focus on Hogwarts. But it seems disingenuous to say that these won't, by extension, change Harry's story in some way. And if fans can only hope to trust Rowling's future announcements on a purely technical basis, then they might as well accept that the fictional magical world will evolve for years to come, perhaps in surprising ways. What if there's a rock opera about Voldemort's childhood? Or a new animated Netflix show about Harry and Ginny's grandchildren? Or an augmented-reality mobile game where users can explore the Forbidden Forest, or battle Blast-Ended Skrewts, or eat an end-of-term feast in the Great Hall?
Considering much of the fan reaction to the script book for Harry Potter and the Cursed Child, perhaps Rowling staying away from Harry-specific stories (assuming she does) is a good thing. While reviews of the two-part play itself have been overwhelmingly positive, those who could only get their hands on the book seemed less delighted. Part of this was undoubtedly because scripts, especially early versions, rarely shine on the page like they do on stage. Part was because there were many fans who had mistakenly been expecting an actual novel. And yet there were others who felt that the play—with all its plot holes, occasionally odd dialogue, and apparent revisionism—fell well short of the ideal standards for a canonical Harry Potter tale.
If Rowling sticks to fleshing out little details and backstories, rather than shepherding along full-blown, brand-new story arcs, perhaps that can be a reasonable middle ground for both the author and fans. After all, a 79-page e-book will generally have lower stakes than a two-part stage production (especially one involving extensive time travel, alternate histories, and secret children). The move will please those hungry for any new Harry Potter stories. But an e-book is also a minor enough release that it can be ignored altogether by fans hoping to preserve the original story in their minds.
Either way, Potterheads can all but count on the likelihood of new magic-minded works, whatever the length or medium or subject. Stephen King told The New York Times that he felt Rowling was being influenced by her own love for the characters, and by her millions of fans' eagerness for Harry to live on. "Writers feel responsibility to their readers, and some of that is a way of saying to the fans, 'If you want a little more, I'll give you a little more,'" he said. Perhaps this "little more" will just be random tweets or e-books or fake Daily Prophet articles. Or maybe one day the world will see whole new series about James Potter and Sirius Black's adventures at Hogwarts. Either way, it seems clear that, for Rowling and for fans, "The End" is nowhere in sight.