No Prison for Big Freedia
The New Orleans Bounce music legend has been caught in the crosshairs of the city's complicated housing policies.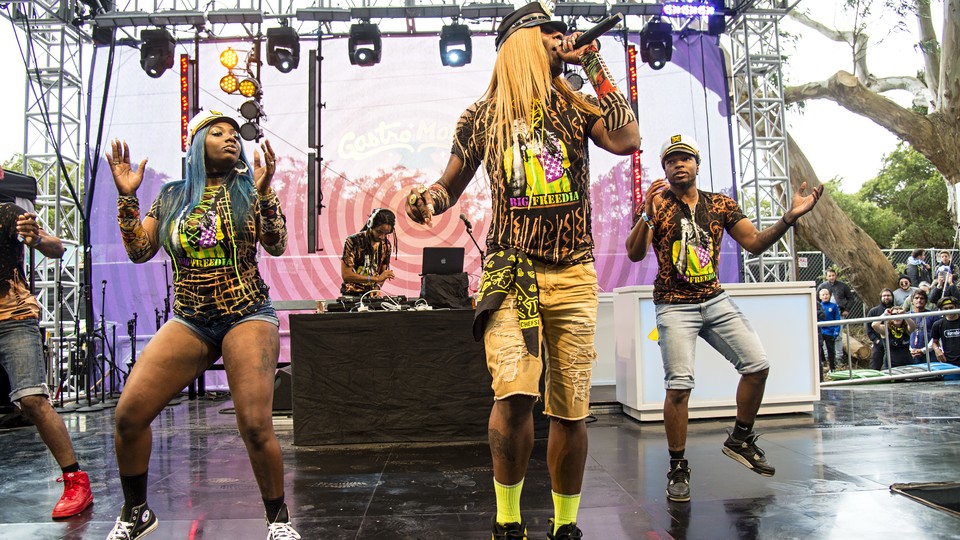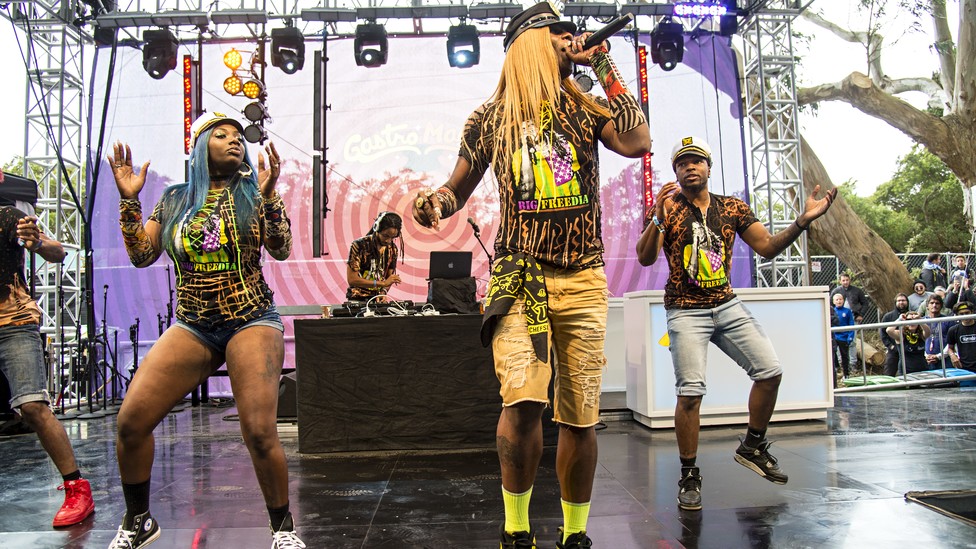 Big Freedia, the queen diva of New Orleans Bounce music, narrowly escaped prison time Thursday afternoon on charges of theft of federal housing-assistance funds. She was sentenced to three years of probation and a $35,000 fine by U.S. District Judge Lance Africk.* Freedia was facing 10 years in prison, and there was no guarantee that she would've been able to avoid jail time, even considering her celebrity status.
Big Freedia is sentenced to probation for 3 years and to pay a $35,000 fine

— Jim Mustian (@JimMustian) August 25, 2016
Freedia was charged by the federal government back in March for omitting her new celebrity-level income and fraudulently still collecting housing voucher assistance to pay her rent. She pled guilty to those charges and was awaiting sentencing when she violated her bond conditions by failing drug tests, for which she was remanded to a halfway house. In addition to prison, she could have been fined as much as $250,000. This outcome would have likely ended a burgeoning career—and also would've affected her ability to obtain housing, employment, and her ability to vote or run for office.
The housing assistance fraud charges should not be simply brushed aside. However, as CityLab reported in March, the unique housing-insecurity conditions of New Orleans, along with the embedded carceral culture there, are solid reasons for not imprisoning Freedia. The city's housing-voucher system has been exploited and compromised so much by government officials over the years that the local housing authority was placed on federal oversight for almost 12 years.
It's also a system that can be incredibly difficult for users to deal with, as was detailed in an August 24 Pitchfork article on Freedia's ordeals. Writes Alison Fensterstock:
But some with knowledge of the program, from inside and out, say it can be a byzantine challenge to navigate. And the stakes are high, both for New Orleans residents facing diminished availability of subsidized housing, as well as rent and home prices that have risen much faster than wages since Katrina—and, arguably, for the city's tourism, which leans heavily on musicians who carry the torch for New Orleans' storied cultural heritage.
Laura Tuggle, one of the area's top fair-housing advocates and the executive director of Southeast Louisiana Legal Services, told Fensterstock that it's unusual for housing-voucher fraud cases to get prosecuted. And Cashauna Hill, the executive director of the Greater New Orleans Fair Housing Center, explained in the Pitchfork story how the kind of cash-based payment structure that usually comes with a career in music performance can make it "incredibly difficult" to predict any steady income for accounting purposes. A Section 8 landlord in New Orleans named Caity Bower agreed, telling Fensterstock: "It took about two weeks to even find out how to become a landlord. I can only imagine how arduous and complicated it is for someone trying to receive benefits—it's very difficult to get any answers."
Freedia is in the federal government's crosshairs for vouchers collected between 2009 and 2014. While she had been putting out mixtapes as early as 2003, her career as a nationally known artist launched in earnest around 2010. In 2013, she landed her own TV show on Fusion. Her international star power was perhaps just cemented in February of this year, when Beyonce featured her in her hit "Formation" single and video.
Recording artists don't start seeing real money for years after they're signed to a label, so it's possible that Freedia didn't start collecting big royalties until after her TV show got picked up. That's not to excuse any misleading information on income Freedia may have given the feds. But it would be wrong to assume that she's a millionaire coasting on an island somewhere, fleecing the government.
All of that considered, it seems misguided that a U.S. Attorney would be going after someone like Freedia in the first place: She's one of the few recognizable voices and faces out there generating positive attention for New Orleans. The U.S. Attorney's office is having a hard enough time controlling the appalling conditions of the local jail. There are bigger fish to fry in the city.
In many ways, prison is the only guarantee of housing for African Americans like Freedia in Louisiana. Even after Katrina, there was no promise in New Orleans that housing would be replaced or secured, and thousands still haven't returned, 11 years later, for that reason. But while housing in the Big Easy has been volatile—a problem before and after Katrina—the city's incarceration rate has remained steady. It's done better in recent years on lowering the number of people held in the local jail, but Louisiana remains the world's premiere incarceration state, especially for African Americans.
Meanwhile, the federal government has lately been moving in the direction of decarceration, and that's a good thing. Displacing millions of African Americans from their homes, families, and communities has not made anyone safer. It has served to rob African Americans of educational, economic, and political opportunities to make the U.S. better. Freedia's case was an opportunity to prove that Louisiana is able to guarantee a life for African Americans beyond prison, and it's a good thing the judge took it.
---
This article appears courtesy of CityLab.
---
*  This article originally stated that Big Freedia received three months of probation. We regret the error.