American Literature Needs Indie Presses
As books from major publishers get bigger and more expensive, smaller houses are taking risks on more creative, original works.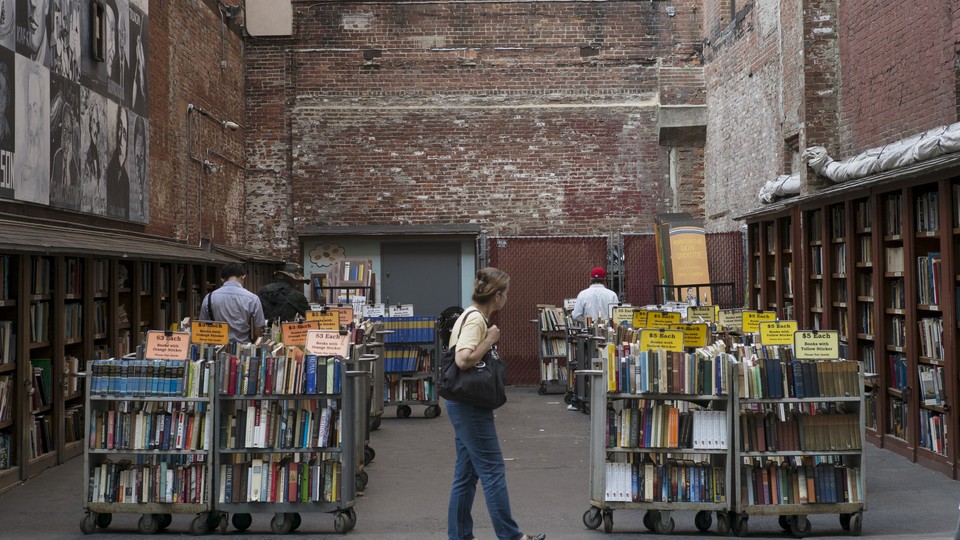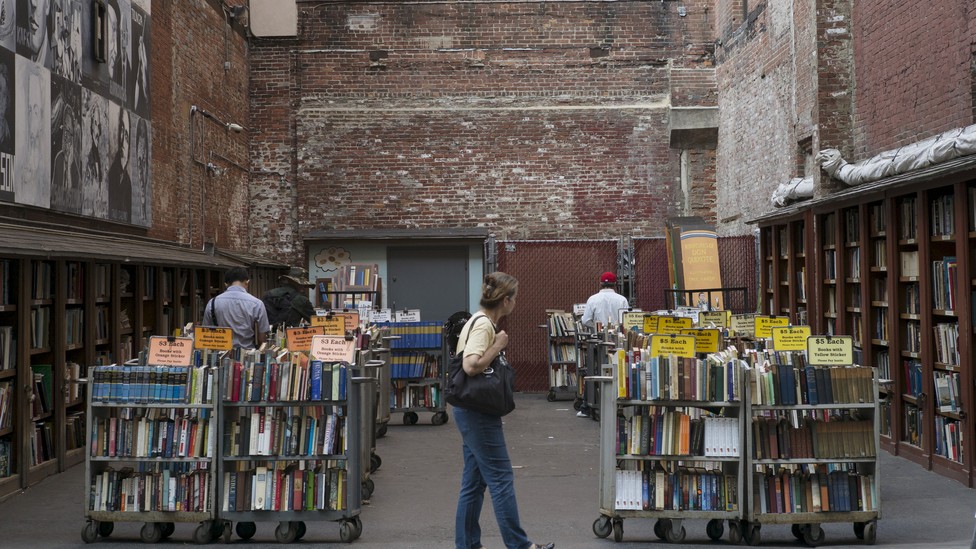 For better or worse, writers and readers live in an age of the million-dollar book deal. The Big Five publishers (Penguin Random House, Hachette, Macmillan, HarperCollins, and Simon & Schuster) increasingly gamble on massive book advances in hopes that they might put out one of the biggest hits of the year. Last fall, Knopf—a division of Penguin Random House—paid an unprecedented $2 million advance for the first-time novelist Garth Risk Hallberg's City on Fire. Other recent million-dollar debut deals include Imbolo Mbue's Behold the Dreamers, Stephanie Clifford's Everybody Rise, and Matthew Thomas's We Are Not Ourselves—and the list goes on.
These large advances correlate with grandiosity on multiple levels: Each of these books is between 400 and 1,000 pages long, costs around $30 for a hardcover, and aims boldly for success on a scale that remarkably few works actually achieve. With these massive investments, which come at the cost of investing in fewer writers, mainstream publishers are trying to recreate the major successes of some recent fiction hits. The Goldfinch by Donna Tartt sold more than three million copies. All The Light We Cannot See by Anthony Doerr hung around the New York Times bestseller list for months. Both won Pulitzer Prizes. Both were over 500 pages long.
But when editors and publishers feel they need to fight for every moment of planned reading, and readers are experiencing a shrinking cultural attention span, it's surprising that large books inherently make the most market sense. With this pattern of investment behavior, major presses are inadvertently helping foster an environment where American indie presses can thrive by doing the very thing they're best at: being small and, by extension, focusing on creativity and originality over sales.
Graywolf, for instance, is one of many independent presses that have found their place in the shadow of bigger publishing houses. In the past few years, Graywolf has released some of the most groundbreaking American nonfiction. Maggie Nelson's The Argonauts, which won the 2015 National Books Critics Circle award, complicated notions of sexuality and desire with tender, cutting prose. Claudia Rankine's Citizen: An American Lyric conveyed a sense of exhaustion of American racial harassment and violence that resonated with many readers.
The Argonauts and Citizen are each less than 160 pages long. They're built from fragments and vignettes that don't so much combine genres—personal essay, critical theory, poetry, and photography—as they put them into a blender and shred them. Both play with method and perspective to offer insight into crucial subjects: One explores what it's like to love a fluidly gendered person, the other grieves the continued killings of black citizens by the police. Rather than depending on preexisting notions of what succeeds, these writers pursued faith in new models, and The Argonauts and Citizen both happened to do quite well among mainstream audiences (the latter sold over 60,000 copies). The Argonauts won a National Book Critics Circle Award, Citizen was a finalist for a National Book Award, and both can be found in major bookstores just about everywhere.
Another notable press subverting traditional publishing standards is Dorothy, which is "dedicated to works of fiction or near fiction or about fiction, mostly by women." Run by the experimental writer and book designer Danielle Dutton, Dorothy publishes just two books a year, and the books are small, beautiful, and cost only $16. Dutton started the press when she found out that Renee Gladman, a poet she admired, had written a trilogy of novels about the invented city-state of Ravicka. These books are absurd and surreal, and are stabilized by an eerie interior logic: Think The Phantom Tollbooth for adults. Dutton told Gladman she'd start a press if Gladman let her publish these books. Thus, Dorothy was born.
Dorothy powerfully demonstrates the deft curation that's possible with a small press. Dutton has been a steward of the razor-sharp and visceral work of writers like Gladman, Nell Zink, Joanna Walsh, and many more. Dorothy books emerge each October like ringing endorsements of writers you've never heard of by a friend whose taste you can absolutely trust. The reading experience is more manageable, too. These books are short, but existentially grand in impact. Dutton said in a radio interview that being based in St. Louis, as opposed to a big coastal city, allows Dorothy to worry less about the business side of things.
Though there are plenty of small presses grinding on the same New York streets as The Big Five—including Catapult and New York Tyrant—many of the great indie presses are similarly based in unlikely locations. Tin House is in Portland. Two Dollar Radio—the publisher of some of the best gritty Americana novels of the past decade—is in Columbus. And, like Graywolf, Coffee House Press is in Minneapolis.*
Indie presses are also currently promoting the work of some of the greatest new and long-neglected writers. Coffee House recently published a four-book set by the horror master Brian Evenson, who put out his first book with a major publisher more than 20 years ago and hasn't returned to the mainstream press since. His stories embody the terror and thrill of madness; while they sort of resemble a blend of the work of Franz Kafka and Stephen King, they're also utterly singular. Most readers haven't heard of Evenson, and he isn't necessarily looking to change that. "I don't think I'd trade being more visible for having the loyal and generous group of readers that I currently have," Evenson said in a recent interview with Hobart.
Evenson's career trajectory demonstrates the dangers or virtues—depending on how you look at it—of trailblazing in publishing. He's published books under pseudonyms, at a fast rate, and with small presses that few people have ever heard of. But none of it was without intention, and he's earned a passionate following as a result. "I love those books that do something that I didn't think a book could do," Evenson said in his Hobart interview. "Books that humble me and open me to new possibilities. I only rarely have that experience with contemporary work that everybody praises to the skies. The best books tend to fly under the radar." It's exactly these kinds of works independent publishers seek to champion.
Each Coffee House Press book concludes with the tagline, "Literature is not the same thing as publishing," and that mantra nicely captures the valuable position from which many indie presses operate. Two Dollar Radio markets to the "disillusioned and the disaffected." Tin House advertises itself as "artful and irreverent." Dorothy emphasizes that its "interest in literature lies in its endless stylistic and formal variety." In re-organizing the priorities of book publishing—by inventing new models rather than trying to repeat past success, by valuing ingenuity over magnitude, by thinking of sales as a way to make great books possible rather than the point—indie presses aren't just becoming the places where the best books are published; they're already there.
While it's not inherently a bad thing for a few writers to make huge amounts of money—and while it makes some amount of business sense for the major publishers who are helping it happen—that model isn't attuned to recognizing subtler instances of unique work. The Big Five model is geared more toward stable careers—and translation and movie deals—than lightning-bolt moments that are short, vivid, hard to predict, and unlikely to be repeated.
Eighty percent of U.S. books are produced by the Big Five publishers, but with each passing year—and with a stable small number of annual releases—independent presses are earning more of the literary conversation, gaining frequent articles and reviews in The New York Times, The Guardian, The New Yorker, and more. With small, strange books, and alternative publishing techniques, independent presses are finding the readers they need to make the best, weirdest, and most relevant work possible. Maybe in literary publishing in 2016, "under the radar" isn't such a bad place to be.
---
*This article originally misstated that Coffee House Press is based in New York. We regret the error.