The Story of Making a Murderer Isn't Over Yet
Netflix's acclaimed true-crime docuseries is coming out with new episodes.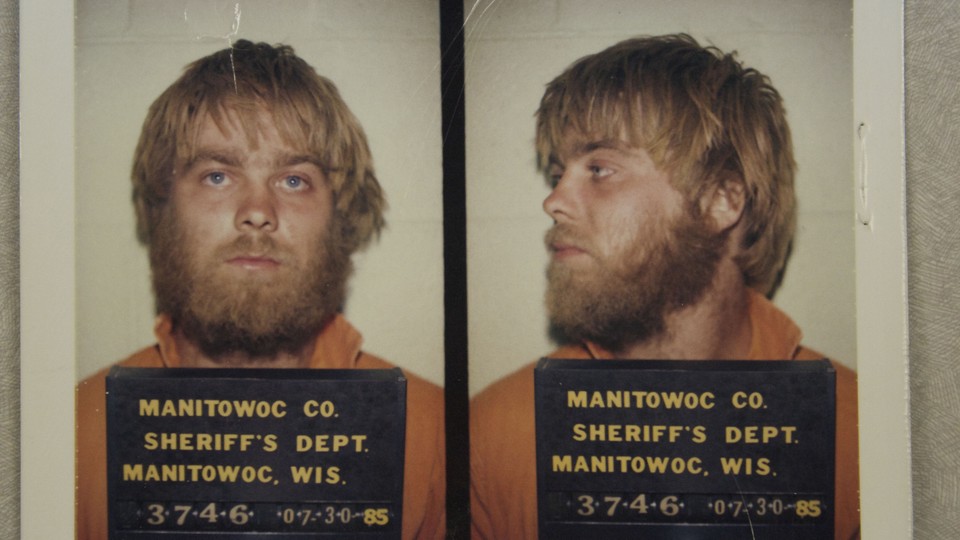 Most people who watched all 10 episodes of Netflix's true-crime docuseries Making a Murderer can probably recall the sinking sensation they felt when the final credits rolled. The series told the story of Steven Avery, a Wisconsin man convicted in 2007 of rape and murder, after spending 18 years in prison for a different attack he didn't commit. Its filmmakers, Laura Ricciardi and Moira Demos, spent 10 years researching and creating Making a Murderer, which was fairly unambiguous in its implication that Avery was targeted and framed by resentful authorities in Manitowoc County. It was an exhausting and depressing experience sitting through several hours of evidence, legal documents, courtroom footage, and prison phone calls, only to be left with the conclusion that the criminal-justice system had brutally failed in this case.
But on Tuesday Netflix announced that Ricciardi and Demos would be making new episodes of the series, focusing on the post-conviction process and its emotional toll on involved.
Making a Murderer's continuation of Avery and Dassey's stories sets the docuseries apart from two other recent true-crime sensations—the first season of the podcast Serial and HBO's miniseries The Jinx. While there have been new developments with both of the underlying cases (for Adnan Syed and Robert Durst, respectively), neither Serial nor The Jinx continued to officially document the procedural twists or personal fallout that ensued. Perhaps seizing upon the enormous interest in Making a Murderer's first season (released in December 2015), Netflix is electing to give Demos and Ricciardi the platform to follow up on their initial investigation.
The first 10 episodes of Making a Murderer won plenty of acclaim (just last week it earned six Emmy nominations, including one for outstanding documentary or nonfiction series). But the hype around the show, and the fact that many people binge-watched the entire thing in a relatively short amount of time, didn't lend itself well to more critical reflection—it seemed almost everyone who watched (including myself) felt the series had vigorously and impressively proven the innocence of Avery and Dassey in the murder of the 25-year-old photographer Teresa Halbach. A month after the series debuted, The New Yorker ran a piece by Kathryn Schulz that eloquently captured one of the more common critiques about Making a Murderer: that it was a biased work of vigilantism masquerading as an objective documentary.
It's likely that those who were floored by the rigor and comprehensiveness on display in Making a Murderer's first run have encountered similar criticisms in the past several months. Or, spurred by their interest in the case, they did some digging on their own and found some details omitted in the series (like that Avery and Halbach knew each other, or that there was extra DNA evidence against Avery). Avery and Dassey could very well be innocent, but either way, it's safe to say Making a Murderer will return to an audience that's willing to be more skeptical than they were when the series first came out in December.
Which isn't necessarily a fault of the filmmakers—it's more an inevitable consequence of the documentary inspiring a wave of amateur sleuthing, as well as prompting the prosecution to speak out and share its side of the story. As a result, the narrative stakes will be higher whenever Making a Murderer does release the new episodes. But it could also make for an even more engaging viewing experience—regardless of how fans currently feel about Avery and Dassey's guilt, there's something to be said for being able to follow a story as it evolves, whatever the "ending" may be.