Motherhood, Identity, and the Dark Side of Tickling at the Nantucket Film Fest
Thoughts on the beach town's newest offerings, including Life, Animated and Tallulah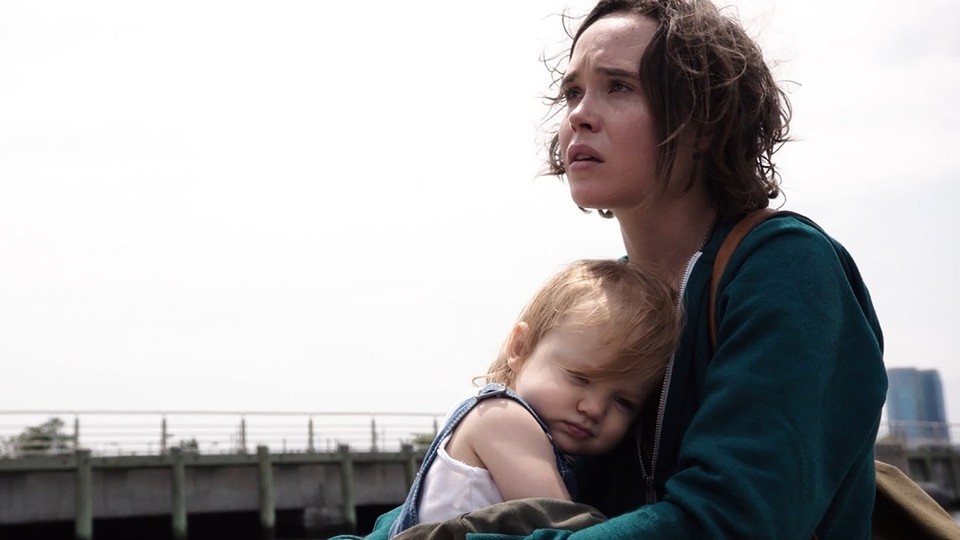 I was lucky enough to spend last week as a guest of the Nantucket Film Festival, which I'd previously attended in 2011. The weather was remarkably fine—which I learned from the festival organizers was, at best, a mixed blessing. It's easy to forget when one visits a town specifically to attend a festival, but an awful lot of the tickets sold are to locals, or to vacationers for whom the festival is a peripheral consideration. It appears that, thanks to the weather, the beach's gain was the festival's loss.
Which is a shame, because the lineup was particularly strong. As a festival, Nantucket has the built-in advantage of being "small"—which is to say, accessible and easy to navigate—but due to the island's status as an elite destination, it attracts films and filmmakers that might otherwise be above its punching weight.
This year, the festival debuted a new feature that I hope becomes a regular, in which four episodic-comedy writers (Matt Hobby, Wyndham Lewis, Kevin Seccia, and Rose Surnow) associated with the island's Screenwriters Colony had their in-process pilot scripts read live by actors. It was an instructive—and very funny—glimpse into works in progress. The annual Late Night Storytelling was a hit, as usual, with Mike Birbiglia in particular offering a tour-de-force performance.
But it was the films that genuinely stood out this season. I wasn't able to see as many as I would have liked—I missed, alas, audience favorites Other People and Captain Fantastic—but following are notes on several of the screenings I attended.
Let's begin with Birbiglia's sophomore feature Don't Think Twice. I'm a big fan of Birbiglia's work on This American Life and elsewhere, but I was modestly disappointed in Sleepwalk With Me, his first film as writer/director. Don't Think Twice is definitely a step forward. The story of a modestly successful improv comedy troupe that is pulled apart when one of its members (Keegan-Michael Key) is offered a job on a big, SNL-like sketch show, the film is nicely structured, gently witty, and it boasts an excellent cast (also including Birbiglia, Gillian Jacobs, Chris Gethard, Kate Micucci, and Tami Sagher). I had a chance to talk with Birbiglia about the film and his plans for the future, and I hope to get that conversation online soon.
I try to make a point of seeing Rachel Weisz films, not specifically because I love her performances (although I often do), but because she has an exceptionally good eye for choosing worthy projects. In Complete Unknown, she plays a mysterious woman who infiltrates the birthday party of an agricultural technocrat (Michael Shannon). It turns out that the two had been lovers long ago, when she went by a different name, and that she has spent the intervening years inventing and shedding new identities as she moves through life. It's a cunning premise, and it keeps the moving humming for a time, with Shannon delivering his customary slow-burn intensity. But in its latter half the film, co-written and directed by Joshua Marston (Maria Full of Grace), gradually runs out of ideas, and out of steam.
Miss Stevens, the directorial debut of Julia Hart (she had previously written the script for The Keeping Room), is a small but likable film about a teacher (Lily Rabe) who takes three of her students on a weekend road trip to a state drama competition. The students fall into "types" a bit more than one might prefer, and the ending is a tad tidy. But Hart, who was a high-school teacher herself for many years, offers moments of real insight, and Rabe is excellent in the central role. The true standout, however, is Timothee Chalamet, who plays the most troubled of the teacher's charges. The young actor had small roles in Men, Women & Children and Interstellar, but here he is really given an opportunity to shine. Keep an eye out: We'll be seeing more of him.
Little Men offered another early glimpse of a talented young performer. The latest film from director Ira Sachs (Married Life, Love Is Strange), it concerns the friendship between two 13-year-old boys—a friendship complicated by the fact the boho parents of one (Greg Kinnear, Jennifer Ehle) find themselves the landlords of the below-market-rate dress shop run by the mother of the other (Paulina Garcia). As a referendum on gentrification in Brooklyn, the movie can occasionally be a bit tedious. But the entire cast is strong, especially Michael Barbieri, who plays one of the two boys with the panache and intensity of a (very, very) young Al Pacino. We'll be seeing more of him, too: He's set to appear in The Dark Tower and Spider-Man: Homecoming next year.
The best narrative film I saw at the festival was Tallulah, the debut feature of the writer-director Sian Heder (Orange Is the New Black). The expansion of a short she made in 2006, the movie concerns an at-loose-ends young woman (Ellen Page), who impulsively absconds with the baby she's been asked to sit, after seeing the appalling unfitness of the wealthy mother (Tammy Blanchard). Having nowhere else to go, she shows up on the doorstop of her absent ex-boyfriend's mother (Allison Janney), claiming that the baby is theirs. It's a film with a notably indie premise (and a notably indie vibe), but it is witty, charming, and by the end surprisingly moving. Page and Janney (reunited following their tremendous pairing in Juno) are both terrific. Yet it was Blanchard, whose character makes by far the most dramatic moral and emotional journey, who really blew me away.
Among documentaries, the big winner of the festival was Life, Animated, the story of Owen Suskind, who was diagnosed with regressive autism at age 3 and vanished into himself completely until his parents discovered that his obsessive love of Disney cartoons offered a pathway for him to begin communicating again. The film—directed by the Oscar winner Roger Ross Williams and adapted from the book of the same title by Owen's Pulitzer Prize-winning father, Ron Suskind—follows Owen in his early 20s as he attempts to navigate life on his own for the first time. It is an intimate tale of triumphs and setbacks, but also a story of tremendous consequence, as America begins coming to terms with the literally hundreds of thousands of children with autism who will be making the transition to adulthood in the coming years.
Another festival favorite was Tickled, by the New Zealand filmmakers David Farrier and Dylan Reeve. In search of a quirky, offbeat story, they begin looking into the world of "competitive endurance tickling," a "sport" in which young athletes are hired to be filmed getting tickled. The less one knows about this movie going in the better, so suffice to say that from this goofy beginning, Tickled becomes ever darker, gradually uncovering a world of big-money lawsuits, blackmail, secret identities, and exploitation. It's not a film you'll soon forget.
Finally, there's God Knows Where I Am, the beautiful, evocative, and ultimately heartbreaking tale of Linda Bishop, a schizophrenic woman who hid herself away in an abandoned house in New Hampshire, subsisting for months on only the apples and creek-water that she snuck from the back yard at night. When winter took away her apples, she lived for weeks on snow alone, before eventually succumbing to starvation in the empty house. This is the directorial debut of brothers Todd and Jedd Wider, though the two have worked as producers on a raft of documentaries, including the Oscar-winning Taxi to the Dark Side and the Emmy-winning Mea Maxima Culpa: Silence in the House of God. The Widers use a variety of cameras and film formats to grant the movie an almost dreamlike feel, and they're aided immeasurably by Bishop's meticulous daily journal, which is read with tenderness and humanity by Lori Singer, bringing Bishop elegantly to life as the chronicler of her own story.