In With the New at the 2016 MLB All-Star Game
With some the sport's biggest stars now gone, a seemingly inexhaustible wave of young talent has come to take their place.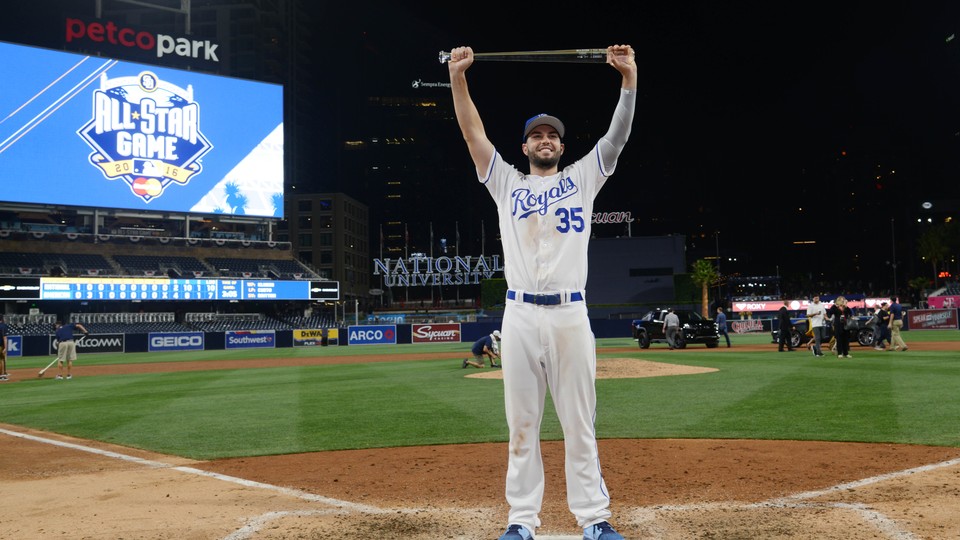 Since 2003, when it was first used to decide home-field advantage in the World Series, the Major League Baseball All-Star Game has played out at a tricky intersection of new incentive and old custom. Holding to tradition, the game still features at least one player from each team, and the managers leading the American League and National League representatives still do their best, within reason, to let most of those players see the field. Because a win ensures a postseason advantage, though, propriety sometimes gives way to strategic practicality. Even as the best players exit the game, swapped out for their backups in an effort to let fans get a more complete view of the assembled talent, the moment-by-moment decisions get more cutthroat, less charitable.
In any one installment of such a strange institution, it can be hard to find a binding narrative, but over the last few years of All-Star games, a pattern has emerged. In 2013, the New York Yankees' closer Mariano Rivera, who had announced that he would retire at the end of that season, was the subject of much fanfare and became the unofficial honoree of the game. In 2014, the Yankees' famed shortstop Derek Jeter, having announced his own impending departure, received similar treatment. Prior to this season, the Boston Red Sox slugger David Ortiz said he would call it quits at the end of the year; Tuesday night's game in San Diego was all about the man affectionately known as Big Papi.
While those icons have said their goodbyes, another trend has unfolded in recent All-Star games. On the whole, the sport has started skewing younger. Over a decade or so spanning the '90s and 2000s, baseball seemed the fiefdom of entrenched and immovable stars—Roger Clemens, Alex Rodriguez, Albert Pujols, Jeter, Ortiz—but it now rides an invigorating and apparently inexhaustible wave of fresh talent. If the midsummer classic makes for a clumsy game, then, it also offers a snapshot of a sport in flux, and of the possibilities and challenges therein.
Ortiz, the American League's designated hitter, didn't do much on the field of play Tuesday night, flying out and walking in his two at-bats before getting lifted for a pinch runner and receiving handshakes and hugs from each of his teammates on his way back to the dugout. That bit of ceremony aside, the real action was dominated by the youngsters. Wherever you looked, some upstart did something astonishing, and the announcers made sure to pin his age to their description of whatever had just happened. The Chicago Cubs' Kris Bryant, 24, hit the game's first home run in the opening inning, lifting a fly ball deep to left field, and the Kansas City Royals' Eric Hosmer and Salvador Perez, each 26, doubled his feat in the next frame. The only runs to be driven in after the first two innings, in what would end up a 4-2 American League win, came off the bats of Hosmer and Marcell Ozuna, the Miami Marlins' 25-year-old outfielder.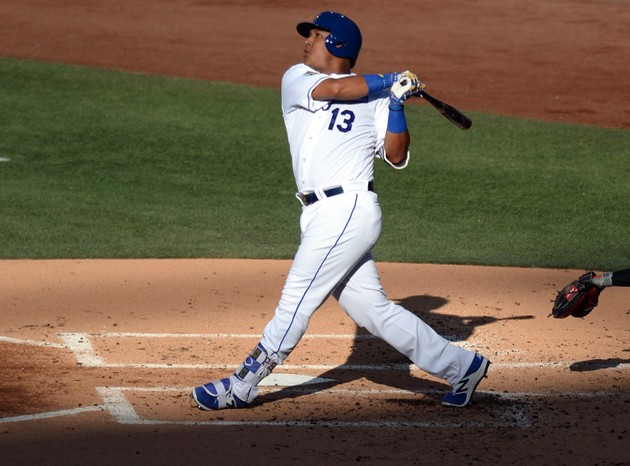 Indeed, the centrality of youth to the game was evident even before the first pitch. FOX's graphics delighted in framing and reframing the figures. The American League's starting infield featured not a single player older than 26; the National League's outfield had a 23- and 25-year-old. Bryce Harper and Mike Trout, two of baseball's biggest stars appearing in their fourth and fifth All-Star games, don't have 50 years between them. A whopping 34 of this year's All-Stars were first-timers, and 27 players on both rosters were age 26 or younger.
On the field, the younger participants seemed to give the game more of a charge than it's sometimes had in the past. Pitchers threw their hardest in limited duty; the Miami Marlins' Jose Fernandez and Yankees' Dellin Betances, especially, delighted with triple-digit fastballs and dizzying curves. Infielders performed all sorts of quick-handed trickery, and batters looked to be in constant pursuit of the long ball. For the casual fan, the athleticism on display was a handy summary of the style this new generation of players has brought to baseball. The game might be a little more slender now than it was a few years ago, in that age of muscled-up thirtysomethings, but it's more than a little quicker.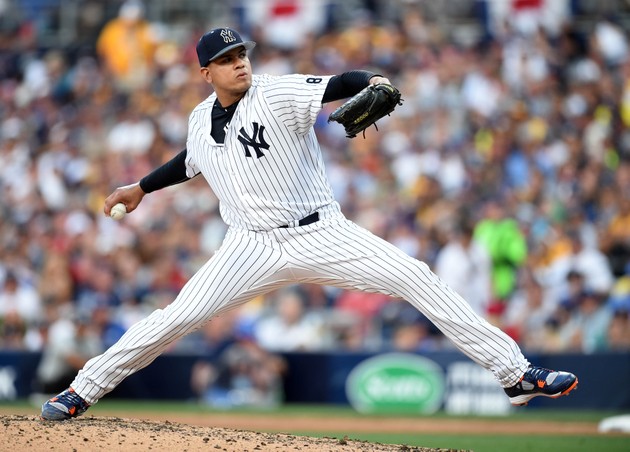 The shift is not wholly positive, though, at least from the perspective of those in charge of marketing the sport. Major League Baseball did not honor Ortiz on Tuesday only out of benevolence; he remains, in his final campaign, more recognizable than almost all of the other players present in San Diego. This is just the latest installment of a troubling PR pattern. Retired greats like Jeter, aging players like Ortiz, and even mostly washed-up ex-stars like Pujols and Rodriguez seem to retain their notoriety at the expense of their younger cohorts. At a time when World Series viewership trends downward, this suggests that baseball is increasingly thought of as a sport of history, with the dominant NFL and the charging, star-laden NBA replacing it as today's entertainments of choice. One wonders if baseball's penchant for bronzing its own past has contributed to effect, if the annual send-offs have gotten in the way of some much-needed introductions.
Baseball may soon be broken of this habit, without much say in the matter. There's no obvious candidate to inherit the Rivera-Jeter-Ortiz role of elder statesman at the 2017 All-Star Game in Miami, no sunset-riding hero from one of MLB's storied franchises to act as honoree. If this might rob the event of a now-familiar unifying element, though, it should also make complete a process that's been going on for some time. Major League Baseball, for better or worse, now belongs to the kids, and the sport's powers that be will have to set aside the sepia tones, let their thrilling play stand on its own, and hope that it's enough to get people to watch even if the old familiar faces are all gone.