Challenging Culture's Whiteness by Default
As the art and entertainment industries begin to look increasingly unlike America, how can people in power better expand their pipeline for talent?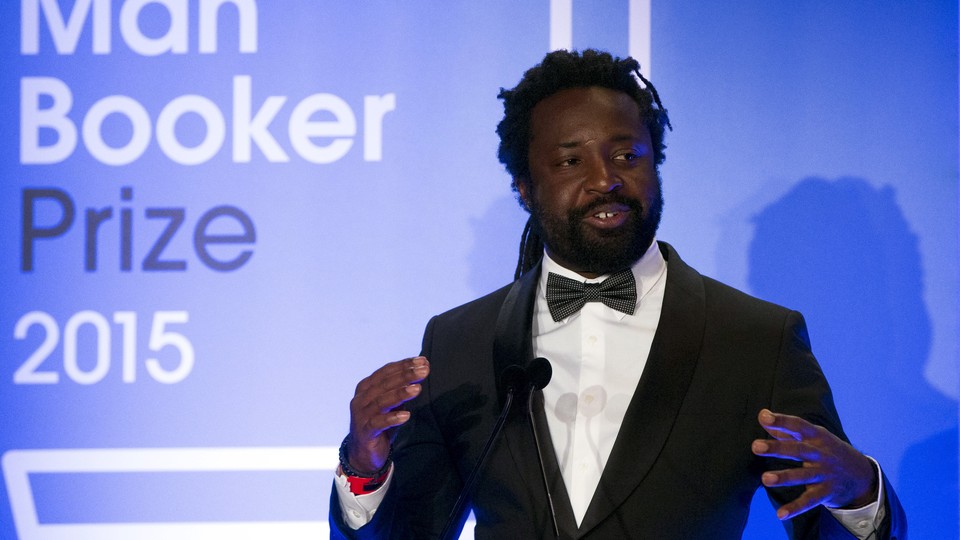 In 2015, Marlon James's A Brief History of Seven Killings won the Man Booker Prize for fiction, an honor that enshrined it as one of the finest novels published in recent years. In interviews discussing the award, James revealed that his first book, John Crow's Devil, has been rejected 78 times by publishers before it found a home with an independent press. In a Facebook post a month later, he expanded on his understanding of why this was, stating that the literary world tends to overwhelmingly favor stories written specifically with a white, female audience in mind. "Though we'll never admit it," he wrote, "every writer of color knows that they stand a higher chance of getting published if they write this kind of story."
James's frustrations speak to a larger problem that pervades virtually every cultural industry: The people who make the decisions, the "gatekeepers" who decide which stories get told, are overwhelmingly homogenous, which often limits their ability to appreciate narratives and artists who don't share their own perspective. Publishing is the exception in that it's predominantly female (a 2016 survey of 34 publishing houses and journals in the U.S. found that employees were 79 percent white and 78 percent women), but in film, television, theater, and museums, people in power are largely white and male. "There's a very narrow doorway through which big ideas get to audiences," said Chris Jackson, the editor-in-chief of Random House's One World imprint. But as mainstream culture looks increasingly unlike America, there's reason to hope cultural gatekeepers will soon be forced to expand their horizons.
The primary motivating factor, Jackson pointed out, is economics—it's not in the financial interests of publishers and producers to continue to ignore so many American cultural consumers. Jackson was speaking at a panel at the Aspen Ideas Festival, co-hosted by the Aspen Institute and The Atlantic, moderated by Michele Norris, and featuring Thelma Golden, the director of Harlem's Studio Museum, and Franklin Leonard, the creator of The Black List, a pool of acclaimed but unproduced screenplays. The whiteness of the entertainment industry, Leonard said, "is a failure of imagination, a failure of justice, and a failure of economics. It's only starting to dawn on Hollywood that you can make Star Wars with a female lead, a British man of African descent, and a Latino, and the movie will make money not despite that, but because of it."
As gatekeepers in their own fields, all three panelists expressed how crucial it is for producers, publishers, and curators to broaden their scope while looking for talent, and to persistently search for and cultivate artists of color—not out of a sense of social responsibility, but because it will inevitably result in a richer cultural climate. "The talent is out there," Golden said, but what's missing is a way for talented people to access opportunity. Jackson said he spends considerable time trying to find new, unknown writers, but that even when he works with established figures like Jay Z, there's an opportunity to develop a new kind of narrative that offers a template for emerging writers.
Another factor that's helping broaden the pipeline between artists and gatekeepers is the internet, which allows unknown or little-known figures to share their work and join a community of other artists. "There are now people whose entire source of stardom is the internet," Jackson said. He cited the chef and writer Eddie Huang as someone who was able to elevate his profile via social media and build an audience for his work.
But the onus remains on cultural leaders to think differently about how they source and foster talent, and to consistently challenge the notion that whiteness is the default option in entertainment. Just three percent of curators in the U.S. are people of color, Golden said, which "leaves nothing that can make you hopeful about possibility if we're not working to increase the numbers." Meanwhile, Jackson added, the most exciting things happening in American culture are happening outside of the mainstream. "I see this happening across the culture. You can either participate in it, or not, and if you don't, you've lost."