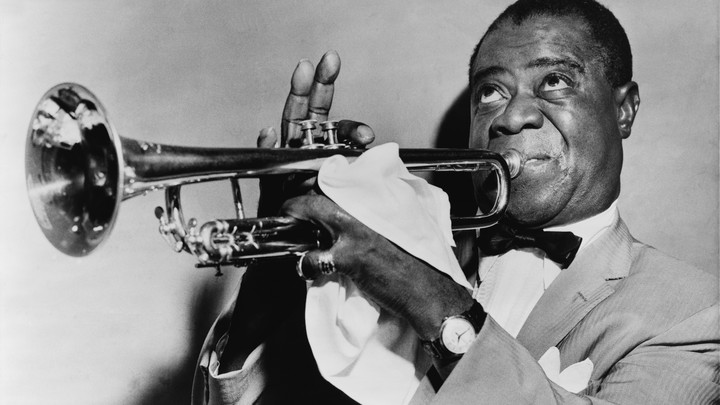 ---
Music
Tegan and Sara, Scientists of the Love Song — Spencer Kornhaber on how Love You to Death sees the duo tinkering with synth-pop to communicate precise, and often bittersweet, emotions.
The Radical Power of 'Killing Me Softly' — Janelle Harris on how the 20-year-old cover, as sung by the Fugees' Lauryn Hill, was a pivotal musical moment for many young black women in 1996.
Making Art in the Age of Trump — David A. Graham speaks to the artist and musician Laurie Anderson, who reflects on the power of political rhetoric, why she voted for Hillary Clinton, and why she hated Hamilton.
How Tyondai Braxton Subverts and Destroys His Own Music — David A. Graham speaks to the composer and musician, formerly in Battles, about his immersion in electronic music and how it's changed the way he thinks about sound.
---
Books
The Real Housewives of Jane Austen — Sophie Gilbert on why reality television's most popular stars so uncannily resemble the heroines of the 19th-century writer's work.
Coming to Terms With Tintin — Krishnadev Calamur on how the scrappy Belgian reporter was his childhood hero, but reading his books as an adult is a little more complicated.
---
Games
The Difficult History of Indigenous People in Video Games — Kieran Delamont on how 2015's The Raven and the Light illuminates one of the darkest stories of Canada's native population.
---
Media
When Newsweek 'Struck Terror in the Hearts of Single Women' — Megan Garber on how 30 years ago, the magazine declared that single women over 40 are more likely to be killed by terrorism than to get married—prompting a nationwide crisis whose anxiety still lingers.
We want to hear what you think about this article. Submit a letter to the editor or write to letters@theatlantic.com.