Indie Rock's Recent, Clear-Eyed Take on Depression
Excellent new albums from Mitski and Car Seat Headrest describe sadness with precise, piercing insights.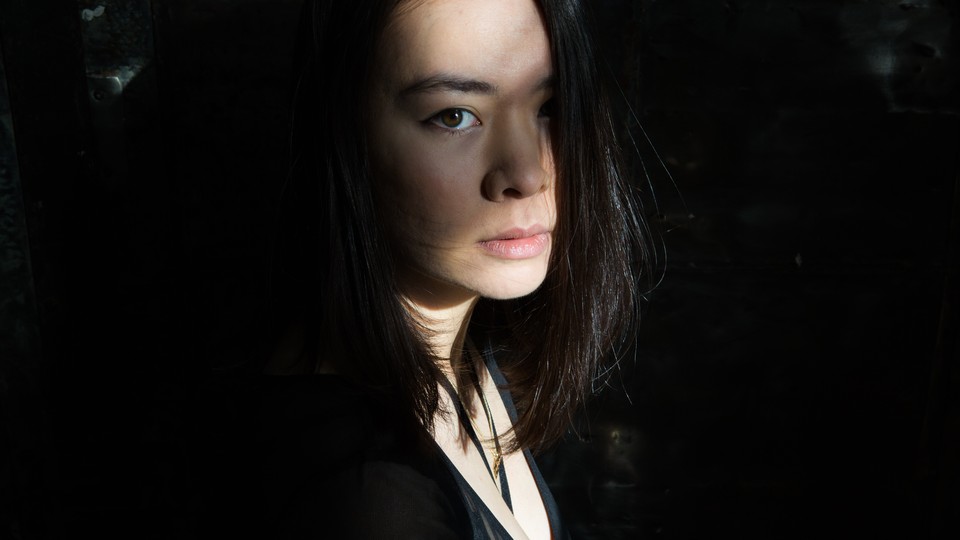 If you read articles about how to help someone with depression, you encounter a few common themes. Don't tell people to "snap out of it." Don't say you know what they feel like. Don't act as though they have a choice in the matter.
The view of depression as a clinical, chemical phenomenon—an illness—is, theoretically, commonly accepted. Still, many people with depression say that it's often talked about in unhelpful ways. Music, perhaps, can help. Deep, enduring sadness has been a muse for rock artists for most of the genre's lifespan, but this year has provided a fascinating crop of young talents finding fresh ways to make art about the topic. The most vibrant examples are Mitski, a 25-year-old singer/songwriter, and Car Seat Headrest, a Seattle band. "Catharsis" doesn't seem like the right word for what they're doing; they're dissecting feelings, trying to convey how they work and what effect they have on a person's life. The joy of the music is partly in recognition—both of truth and of a sharp writer's talents.
Mitski's Puberty 2 opens with a dull jackhammering pulse, maybe meant to represent a kind of looming dread. The song is called "Happy," and she sings about the title emotion as a one-night stand who disappears from her apartment while she's in the bathroom, leaving her to clean up candy wrappers and other detritus from his visit. Incongruously loud saxophones blare to horrifying effect, but Mitski's chorus, like many on the album, is surprisingly sweet-sounding. It's a very smart take on the idea of emotional absence, and in her press materials Mitski explained what exactly she's going for: "Happiness is up, sadness is down, but one's almost more destructive than the other. When you realize you can't have one without the other, it's possible to spend periods of happiness just waiting for that other wave."
The theme holds across highlights like "Fireworks," where an acoustic guitar briskly strums out a chord progression that creates a feeling of melting while Mitski calmly fantasizes sadness fossilizing into "a slight grey in my eye." For the trip-hoppy reverie of "Thursday Girl," she sings, "I'm not happy or sad, just up or down and always bad," and on the short closer "A Burning Hill," she describes how lack of control can coexist with perfect self-awareness: "I am the fire and I am the forest /And I am a witness watching it." To cope, she'll do nothing dramatic, just wear a white button-down so that she can, at least, "be neat."
If Puberty 2 masterfully demonstrates how a certain kind of melancholy feels, Teens of Denial, the recent album from Car Seat Headrest, is a powerful companion piece for talking about its causes—or its lack thereof. While Mitski's songs manage to gut the listener while remaining small and sculptural, frontman Will Toledo works in the style of anthemic but lo-fi rock reminiscent of Modest Mouse or the Get Up Kids. It is surging, fist-raising music, but its lyrical concerns are precise, introspective, and often near-political in criticizing how society treats the congenitally sad.
The opener "Fill in the Blank" uses the conceit of its title to suggest the interchangeability of emotional drains, while the chorus is from the point of view of shiny-happy critics: "You have no right to be depressed / you haven't tried hard enough to like it." The trope of the gloriously tortured artist gets sneered at on the jittery "Vincent": Vincent van Gogh, Toledo informs us, has his picture on the Wikipedia page about clinical depression. On another standout, "Drunk Drivers/Killer Whales," Toledo sings about feelings as topography, and the metaphor is mirrored in the music's veering from valleys of strumming to distorted, noisy peaks. The song's title refers to two very different feelings—leaving a party, and watching the animal-rights documentary Blackfish—that lead to the same feeling of malaise.
It's a great insight, the notion that a small trigger can upend someone's entire state. When I saw Mitski perform Wednesday night in Boston, she issued a warning from the stage: "I was reading Hamlet right until I came up here, which was a bad idea. It's made me very morose." The news came with a laugh and an acknowledgment that it sounded like a cliché. As the audience then sang back the words she'd recorded on her most recent three albums, it made those words seem all the more extraordinarily specific. That was especially the case for "Last Words of a Shooting Star," on which she tells of how sudden airplane turbulence makes her imagine what people will think of her bedroom after she's dead—all of which, conceivably, could be another metaphor for sadness that comes and goes without warning.
But after just 45 minutes of intense performance, with a number of great Puberty 2 songs yet unplayed, the lights went up and Mitski left the stage. "She didn't want to be up there tonight," someone near me said. That, of course, was pure presumption—"You actually don't know me," Mitski had earlier told an overeager crowd member. You can understand, though, why her songs might make people feel otherwise.