A Sea of Blockbusters and Almost No Female Filmmakers
Movies made by women tend to make more money than films by men—but Hollywood hasn't picked up on this yet.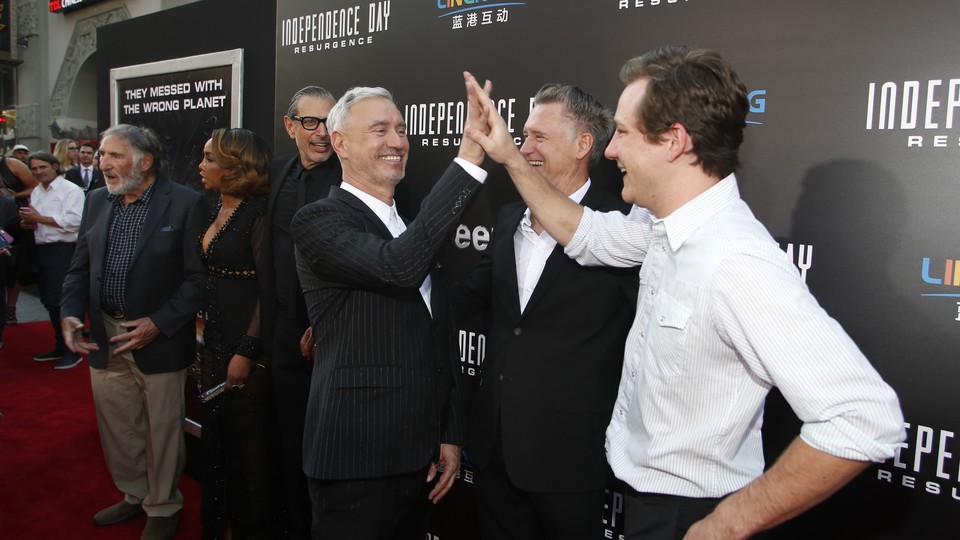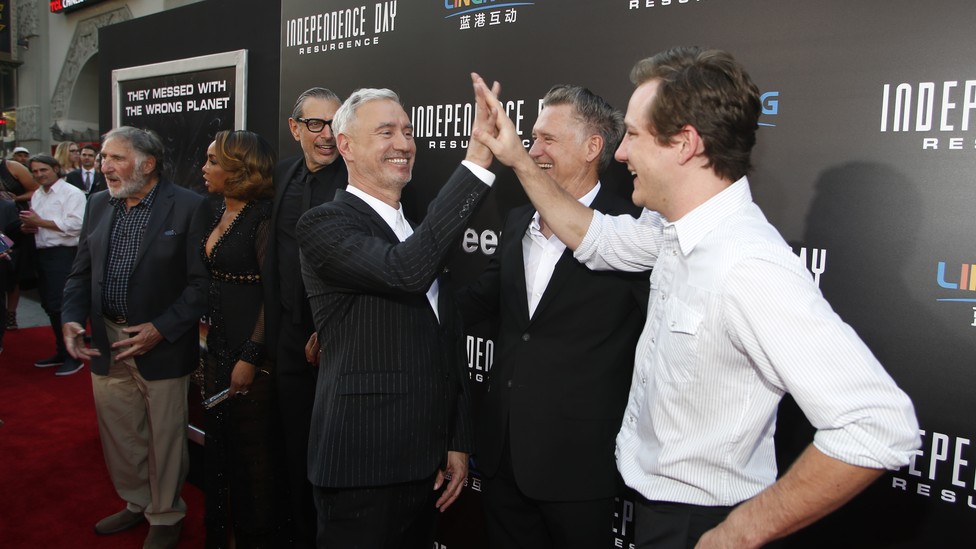 If you need more evidence that women behind the scenes in Hollywood face an Everest-like uphill climb, look at the current slate of big-budget summer films—where franchises and sequels and remakes abound, but female directors of mainstream movies are virtually nonexistent. Even films with a majority-female cast like Bad Moms and Ghostbusters have male directors. For years, the so-called "celluloid ceiling" has been the norm in the entertainment world. But lately the industry, the public, the federal government, and researchers have become more vocal about Hollywood's many diversity issues, and there's been a growing amount of data showing why the gender disparity makes no financial sense.
In an analysis of 1,591 films released from 2010 to 2015, the online movie-financing platform Slated found that movies with women in key roles in front of and behind the camera tend to make more money—even though female-helmed projects are rarer and usually receive smaller budgets. The study, obtained by The Hollywood Reporter, arrived at several findings that only strengthen the argument that having more opportunities for women in the industry is good for business and moviegoers alike.
The Slated analysis, which looked at nearly every film that appeared on at least one theater screen in the U.S., found that men and women directors didn't gravitate toward any specific genre—contrary to stereotypes saying women direct more rom-coms or men direct more action films. (This largely holds true even if you adjust for the fact that there's a far bigger sample size for male directors.) The study found that movies with women producers, writers, and lead actors enjoyed a greater return on investment than those from their male counterparts.
There was one area where this trend of superior performance didn't hold true: women directors. And yet, the study concluded that the single biggest predictor of success for a film by a female director was the number of screens their movie appeared on. Though distribution for studio films with at least $25 million budgets was basically the same for male and female directors, lower-budget movies by women only appeared on one-third as many screens as low-budget movies by men. This drastic distribution gap somewhat undermines the vision of indie filmmaking as an accessible artistic haven for those marginalized by Hollywood.
Though women directors face much better distribution odds at the studio level, the summer's dearth of female-helmed blockbusters adds another disheartening dimension to the whole picture. The only mainstream female-directed "summer" movies have been Money Monster and Me Before You. This year as a whole so far isn't much better (unsurprising, considering that just 6.4 percent of feature films from 2013 to 2014 were directed by women, according to the Directors Guild of America). The most successful film directed by a woman to-date in 2016 was Kung-Fu Panda 3. Jennifer Yuh Nelson, who became the first woman to solo direct an animated feature film with Kung-Fu Panda 2, co-directed its sequel with Alessandro Caroloni. The only other female-directed film in the 20 top-highest-grossing pictures of the year was the Christian drama Miracles From Heaven.
One of several common (but annoyingly misguided) refrains about the dearth of female directors, especially for big-budget projects, is that they're simply not experienced enough. And yet Hollywood has a healthy record of handing the reigns of major franchises to men whose only experience is in directing indie features. Take Colin Trevorrow, who helmed the 2012 comedy Safety Not Guaranteed (budget: $750,000) and then three years later came out with Jurassic World(budget: $150 million). Next, he'll be directing the even more expensive  Star Wars: Episode IX.
The meritocratic fallacy obscures the serious problem of the "trust gap" that exists at the mostly white and male higher echelons ofthe studio system when it comes to hiring women. "This is the institutional bias, that you've somehow been taught as you've risen the ranks in the studio, that it's a safer bet to go with a man," Stephan Paternot, Slated's CEO, told The Hollywood Reporter. "The women have given you better financial results, yet your gut's still telling you to give them less money to work with." Manohla Dargis also explored in The New York Times in 2014 how inertia and tradition, more than malice, perpetuate a sexist system:
The reluctance to hire women seems symptomatic of a conservative, fear-driven industry that recycles the same genres, stereotypes, and impoverished ideas year after year. So, exactly like the outside world, the movie business clings to dusty stereotypes as when insiders refer to directors as generals and ship captains, as if today women don't have those jobs.
It's always tempting to say, "Maybe next year will be different." And maybe it will, but as of now, 2017's slate of summer movies is filled with male directors with one notable exception: Patty Jenkins. She'll be directing Wonder Woman.