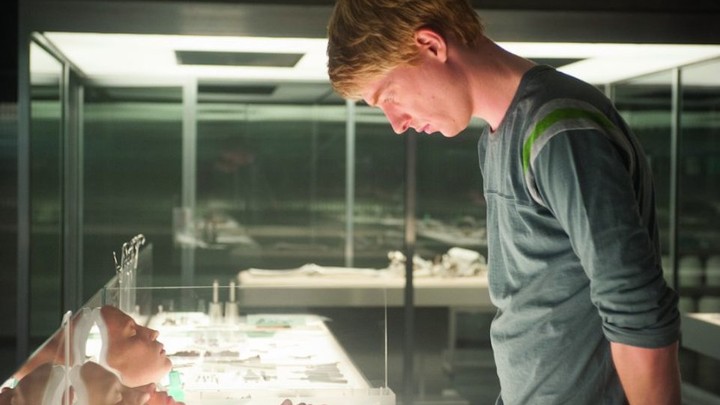 The Weird, Sweet Comedy of Lady Dynamite — David Sims on how Maria Bamford's autobiographical series on Netflix manages to break the fourth wall in new and unusual ways.
A New Age of Animation — Kate Torgovnick May reports on how many animated series in the U.S. are hand-drawn in South Korea, but the country's recent transition to digital tools could spur a transformation in American television.
Bully for Who? — Megan Garber on how Megyn Kelly's interview of Donald Trump made it clear once again: The definition of "bullying" has expanded almost to the point of meaninglessness.
The Night Manager: From the BBC With Love — Sophie Gilbert on the imported British miniseries, both a dazzling six-part spy story and a James Bond audition tape for its star, Tom Hiddleston.
Network TV's Future Is All About the Past — David Sims on how reboots, spinoffs, and sequels dominate the small screen next season.
Game of Thrones: Burning Down the Hut — Three Atlantic staffers discuss "Book of the Stranger," the fourth episode of the sixth season.
---
Music
Chance the Rapper and the Lessons of Childhood — Spencer Kornhaber on how the uplifting Coloring Book makes profound use of Millennial nostalgia.
Whitney Houston and the Holographic Hell to Come — Spencer Kornhaber on how the debut of the digitized diva on The Voice was scrapped for not looking good enough—an unfortunately temporary problem.
How Pet Sounds Invented the Modern Pop Album — Jason Guriel on how Brian Wilson's Beach Boys masterpiece paved the way for auteurs like Kanye West and anticipated the rise of the producer.
The Stakes of #FreeKesha, Clarified — Spencer Kornhaber on how even if she doesn't have to record with Dr. Luke anymore, his company still can do things like stop her from performing at the Billboard Awards.
Without Jazz and Blues, There's No Americana — David A. Graham on how the saxophonist J.D. Allen's new record makes the case that any genre that pretends to represent the full scope of U.S. culture can't ignore black music.
---
Books
Art Should Be Uncomfortable — Joe Fassler interviews the writer Mark Haddon, for whom Miles Davis's seminal jazz album Bitches Brew is a reminder of the beauty and power of challenging works.
---
Sports
The Myth of the Perfectly Officiated Game — Robert O'Connell on how better replay technology and refereeing rules don't necessarily make sports any less messy, or fair.
Facing Baseball's Unwritten Rules — Doug Glanville on how it's time for the game to think seriously about the best way to police itself.
We want to hear what you think about this article. Submit a letter to the editor or write to letters@theatlantic.com.