The Price of College-Football Concussions
An Ohio university has agreed to pay a former athlete $712,000 for brain damage he allegedly sustained from playing football.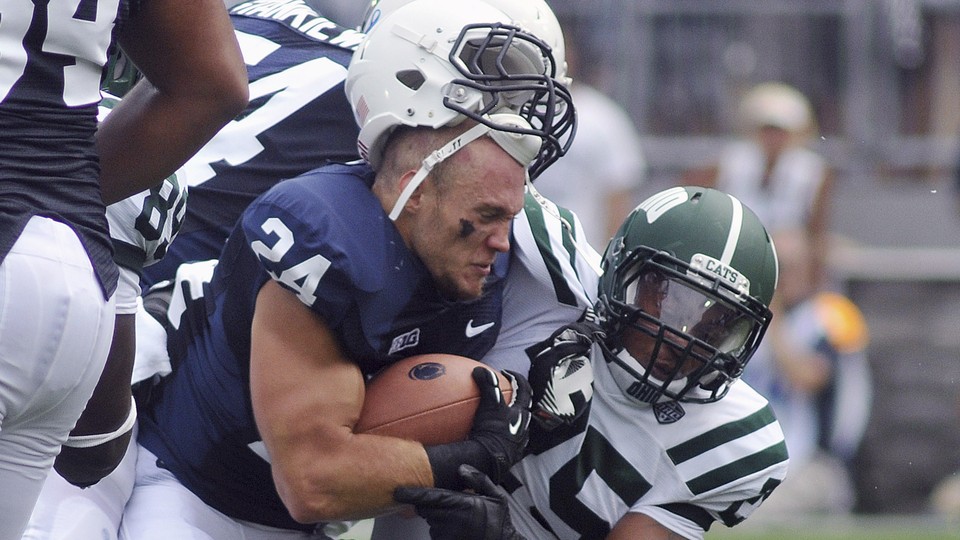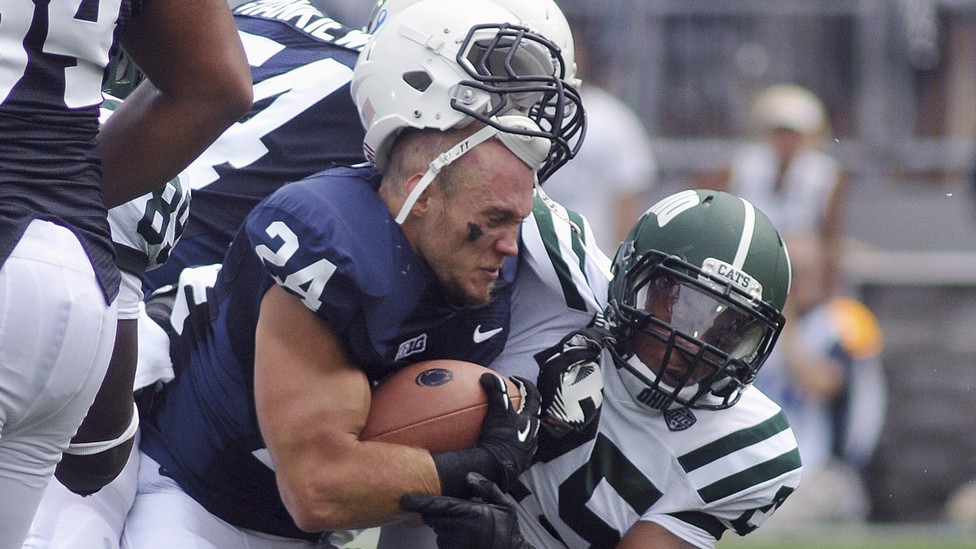 A U.S. university has settled a lawsuit with a former football player who allegedly sustained permanent brain damage on the field, an increasingly visible problem in the sport.
Bowling Green University this week agreed to pay $712,000 to Cody Silk, a former offensive lineman for the school. Silk sued the university in 2013, alleging that after he suffered two concussions in 2010, coaches and team medical staff of the Ohio college didn't take him out of practice.
The university maintains in the settlement "that it didn't do anything to injure the former player," the Associated Press reports. Silk was pulled from the team after a third concussion, and later dropped out of school.
In March, two football programs settled similar lawsuits. Portland State University settled a lawsuit with former football player Zachary Walen, as did Pennsylvania-based youth football program Pop Warner with the family of Joseph Chernach, who suffered from brain damage and killed himself in 2012.
In the lawsuit against Pop Warner, the family alleged:
At the time of his death, Joseph Chernach's mental state had reached the point that he was no longer able to control the impulse to kill himself. Joseph Chernach's suicide was the "natural and probable consequence" of the brain damage he suffered playing football.
Last year, a man who played college football in the 1980s sued his former Illinois school, Olivet Nazarene University, for making him play after suffering several concussions, which eventually led to traumatic brain injuries.
In January, a federal judge approved a settlement between the National Collegiate Athletic Association and former college athletes, who allege they sustained head injuries playing football in the league. While the agreement calls on the NCAA to set up a $70 million fund for former athletes to monitor signs of brain damage through neurological screenings, the agreement did not include a cash settlement for injuries that may have been sustained during their college careers.