On Describing Black Athletes as 'Monkeys'
The Oklahoma City center Steven Adams has apologized for calling his black opponents "quick little monkeys."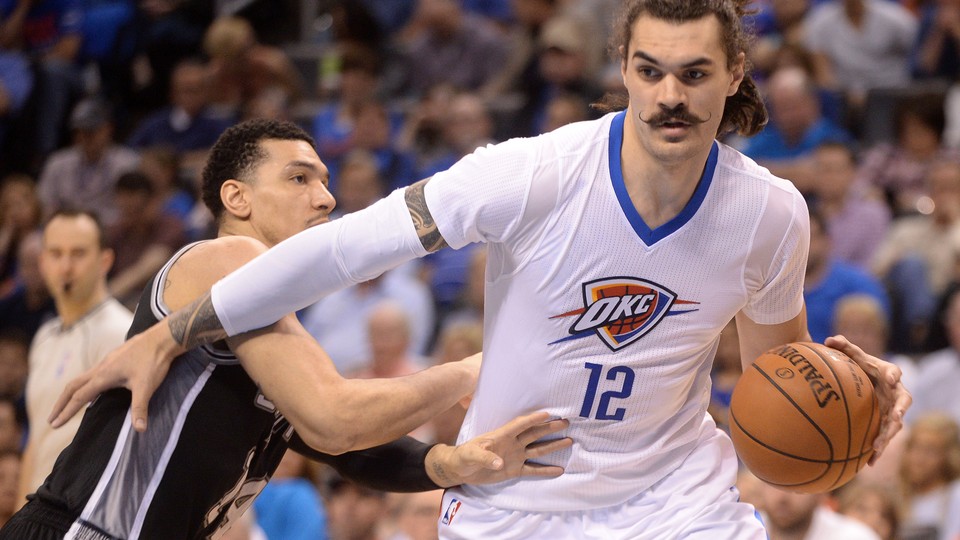 Following Oklahoma City's victory Monday night, an ESPN reporter asked Thunder center Steven Adams how difficult it was to chase Golden State Warriors guards like Stephen Curry and Klay Thompson around the court. "They're quick little, quick little monkeys, those guys," he said of the two black athletes.
Adams, a New Zealander who came to the United States in 2012, later apologized, saying he didn't fully understand the Jim Crow history of the word "monkey" when referring to black people. In his home country, "little monkey" is used to describe a child running around.
Speaking with USA Today, he said:
It was just a poor choice of words, mate. I wasn't thinking straight. I didn't know it was going to upset anyone, but I'm truly sorry. It was just a poor choice of words. I was just trying to express how difficult it was chasing those guys around.

It's just different, mate. Different words, different expressions, and stuff like that. But they obviously can be taken differently, depending on which country you're in. I'm assimilating, mate, still trying to figure out the boundaries. But I definitely overstepped them tonight.
The Thunder beat the Warriors 108-to-102 in the first game of the Western Conference finals. The second game of the series is Wednesday in Oakland.