MVP Stephen Curry
The Golden State Warriors guard became the first NBA player to unanimously win the award.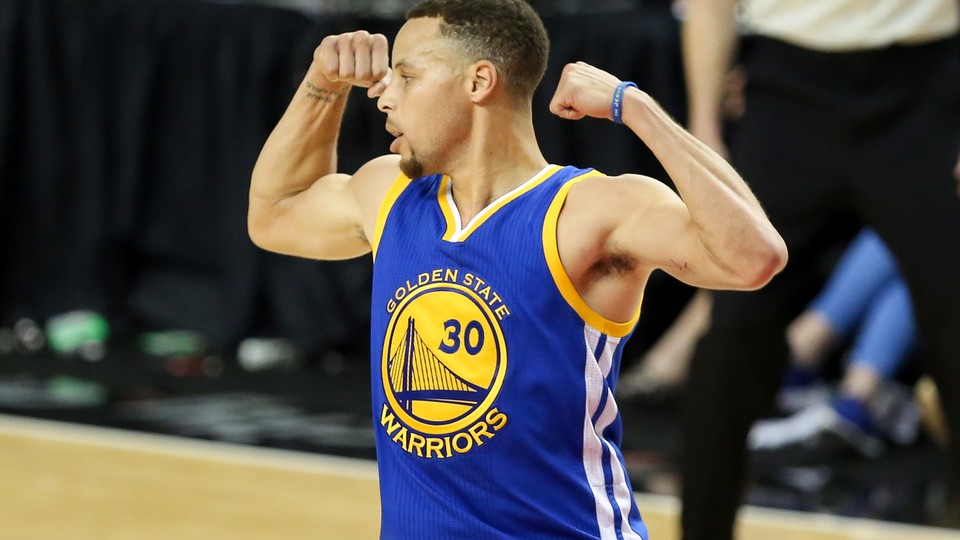 Stephen Curry of the Golden State Warriors on Tuesday became the first player in NBA history to be unanimously awarded the Most Valuable Player. This is the second consecutive year he's won the award.
Curry has been an overwhelming favorite to repeat as league MVP since the Warriors' record-setting start to the season, when they went 24-0—surpassing the previous record for best start to a season by nine wins—en route to a 73-9 mark that eclipsed the 1995-96 Chicago Bulls' 72-10 record as the winningest single season in NBA history.
ESPN's J.A. Adande reports he received all 1,310 votes for the award. Both Shaquille O'Neal in 2000 and LeBron James in 2013 fell one vote shy of winning the award unanimously.
Curry returned to the court on Monday night after being sidelined with a knee injury for a few weeks, scoring 17 points in an overtime win against the Portland Trailblazers, an NBA record for most points scored in overtime both in the regular season and the playoffs. The Warriors lead the Trailblazers 3-1 in the Western Conference Semifinals.