Frog and Toad and the Self
Arnold Lobel's beloved books taught children to understand and appreciate their individuality.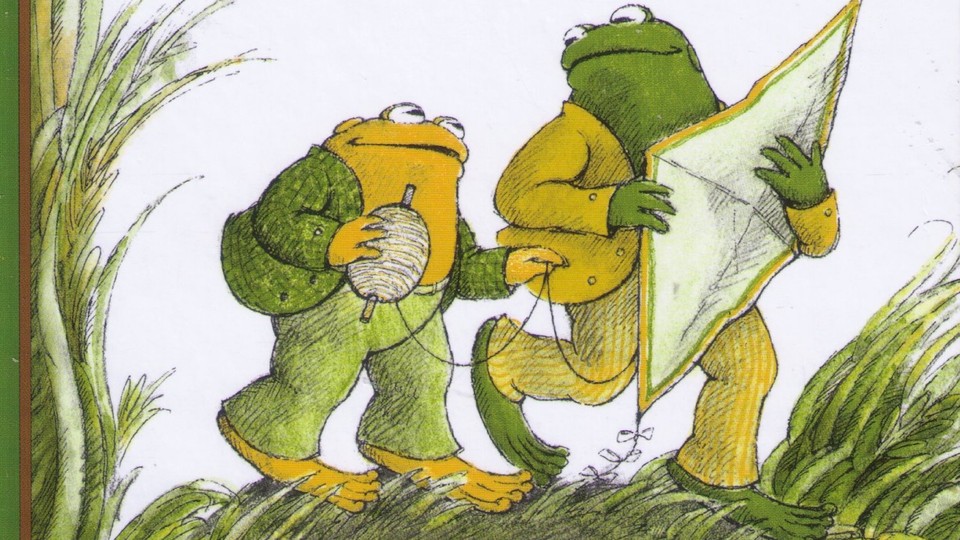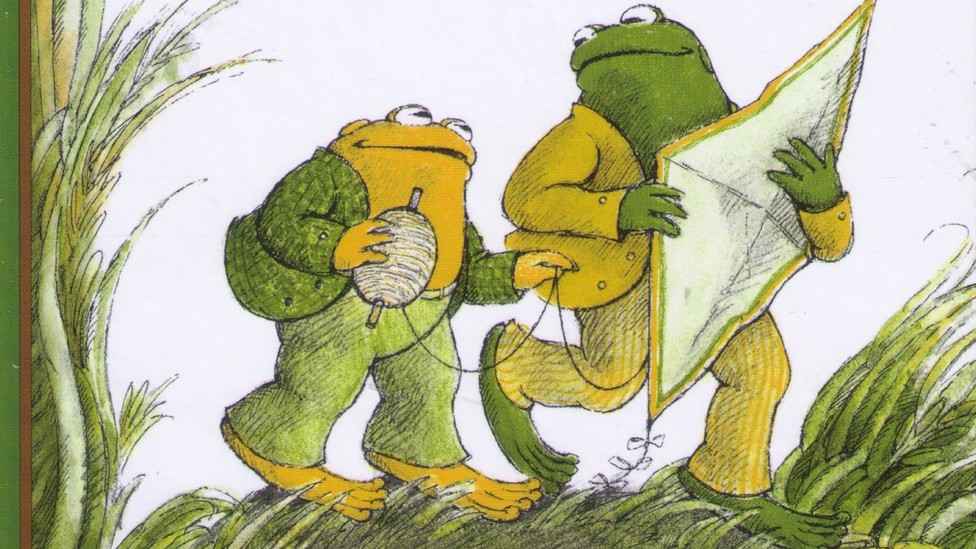 Millennials are so frequently hyped as the first digital generation that people tend to forget that we were raised first and foremost with books. TV and the Internet may have shaped our identities, but so did old-fashioned, printed stories. And looking back now, it's hard to think of a children's author who better prepared young readers for growing up than Arnold Lobel.
Lobel's Frog and Toad series, published in four volumes containing five stories each during the 1970s, remains his most popular and enduring work. Frog and Toad, two very different characters, make something of an odd couple. Their friendship demonstrates the many ups and downs of human attachment, touching on deep truths about life, philosophy, and human nature in the process. But it isn't all about relationships with others: In the series, and in his lesser-known 1975 book Owl at Home, Lobel offers a conception of the self that still resonates decades later. Throughout his books, he reminds readers that they are individuals, and that they shouldn't be afraid of being themselves.
Although Frog and Toad's world is perhaps more pastoral than that of their average reader, most can recognize and relate to the situations the duo find themselves in. Their various struggles might involve deciding whether to stay in or go out, the difficulty of restraint when it comes to cookies, and the challenge of adhering to a daily to-do-list. Frog represents the practical and sensible part of the self, while Toad is emotional and tempestuous. But they're both deeply realized characters who sometimes defy expectations. In the marvelous story "Shivers," Frog reveals himself to be a horror fan, and tells Toad about a childhood encounter with the terrifying "Old Dark Frog" that may or may not be true. In "A Swim," Toad decides to respond to mocking comments about his bathing suit by calmly and defiantly walking past the laughing crowd.
While many of Lobel's stories are metaphors for the interesting and silly adventures that occur in human relationships, some go deeper. In the story "Alone," Toad is upset when Frog decides to spend some time by himself. Frog explains that there's nothing wrong with solitude, saying, "I wanted to be alone. I wanted to think about how fine everything is." Lobel tackled this theme more directly in his standalone book Owl At Home, published in 1975. It's less well-known than the Frog and Toad books, but Lobel called it his most personal work, and it constitutes one of the great literary reflections on solitude, reminding readers that they can learn from introspection.
In the story "Strange Bumps," Owl grows alarmed at the sight of his knees pushing up the sheets on his bed. The story is farcical and hilarious, but it also captures one of the central curiosities and struggles of growing up: the obligation of confronting our sometimes strange, sometimes threatening bodies. Owl casting off his sheets in the story feels now like a symbolic reminder to embrace our bodies as they are, without being duped by distorted perspectives.
Probably the most unique story in Owl at Home is "Tear-Water Tea," in which Owl makes a special tea brewed from his tears. To produce the tears, he thinks of sad things like "songs that cannot be sung because the words have been forgotten" and "pencils that are too short to use." It's children's literature straight from the nihilism section of the bookstore. Owl's tears come from those broken and disjointed parts of existence that make no sense, so all that is to be done with them is to accept them, and drink them with a pot of tea.
Lobel was a deeply private man. His obituary noted, "He was a small, sickly child who was often bullied at school, but who made up for his physical shortcomings by enthralling his classmates with stories he invented." Fresh out of art school in 1955, he married Anita Kempler, who would become a prolific and critically acclaimed illustrator in her own right. As sometime collaborators, they were a power couple among children's book authors. Nevertheless, there has long been speculation about how Lobel's sexuality influenced his books. The writer Kathryn Jezer-Morton has described Lobel as "a closeted gay man for most of his life." The book Wild Things: Acts of Mischief in Children's Literature analyzes how Lobel "existed outside the mainstream" for most of his life, even before he came out in his later years.
Frog and Toad are frequently lauded as a subtly powerful force when it comes to children understanding same-sex relationships. Last year, the author Barbara Bader included Lobel in an article on "Five Gay Picture-Book Prodigies," writing, "Frog and Toad jousting, in what are essentially two-character skits, could be two old loving, teasing, mutually indulgent mates. Or they could simply be humanized animals in the tradition of Beatrix Potter."
Lobel himself simply said, "Frog and Toad are really two aspects of myself." And between Frog, Toad, and Owl, his readers learned to consider themselves as individuals, empathizing with small, universal struggles and weighing the significance of their own actions while facing fears and dreams with honesty. The charming and funny animals in Lobel's books helped prepare my generation for the diverse, fun, and scary world we are now helping to shape; hopefully, they'll continue to resonate with children for decades to come.