Caught Doping
Dee Gordon of the Miami Marlins was suspended for 80 games for using performance-enhancing drugs.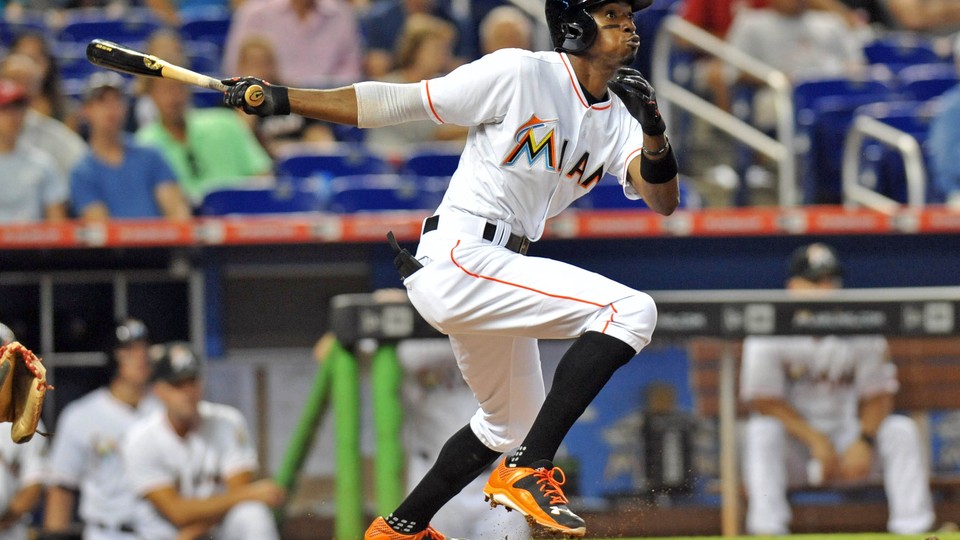 Miami Marlins second baseman Dee Gordon was suspended Friday by the MLB for 80 games for using performance-enhancing drugs.
Gordon, who last season led the National League in hits and stolen bases, and also had a remarkable .333 batting average, will miss about half of the baseball season for using two banned substances: exogenous testosterone and clostebol, an anabolic steroid.
In a statement released Friday, the two-time All Star denied he doped on purpose:
Though I did not do so knowingly, I have been informed that test results showed I ingested something that contained prohibited substances. The hardest part about this is feeling that I have let down my teammates, the organization, and the fans. I have been careful to avoid products that could contain something banned by MLB and the 20+ tests that I have taken and passed throughout my career prove this. I made a mistake, and I accept the consequences.
The announcement of his suspension happened just hours after driving in the tying run in Thursday night's game against the Los Angeles Dodgers. The Marlins organization called this "a huge disappointment and a huge loss for our team."
This was the second suspension in just over a week tied to performance-enhancing drugs. Last Friday, Chris Colabello of the Toronto Blue Jays also received a 80-game suspension, and also said he didn't realize he was using banned substances.