Johnny Manziel Indicted
The former NFL quarterback was charged with assault for allegedly hitting his ex-girlfriend.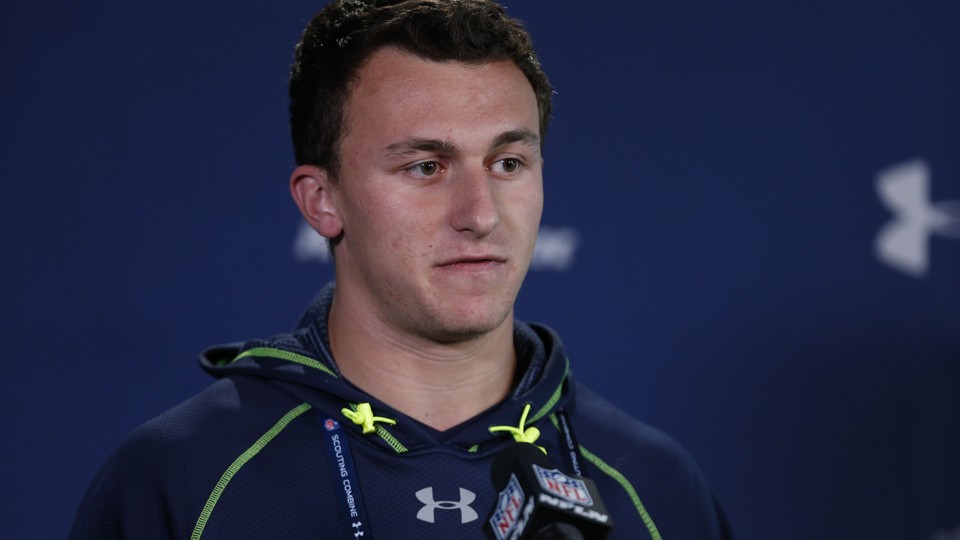 The former Cleveland Browns quarterback Johnny Manziel was indicted for assault on Tuesday by a Texas grand jury on domestic violence charges. He is accused of repeatedly hitting his ex-girlfriend, Colleen Crowley, and even threatening to kill her, the Associated Press reports.
The incident allegedly happened in Dallas in January. The misdemeanor charges could carry a one-year jail sentence and a fine of up to $4,000.
A local Dallas CBS affiliate reports:
According to police records, Crowley tried to jump out of the moving car and get to safety, but Manziel stopped, dragged her back into the car and hit her. Crowley told the valet at Hotel Zaza, "Please don't let him take me," according to her police report, "I'm scared for my life!"
Since winning the Heisman Trophy as a star quarterback at Texas A&M in 2012, Manziel's personal life has often been fraught and quite public. His alcohol consumption made headlines and became a distraction for his playing career. In early 2015, Manziel checked himself into rehab for alcohol addiction. His problems on and off the field finally became too much for the Browns, who released him on March 11.