'Deflategate' Is Back
A U.S. appeals court has ruled in favor of the NFL and restored New England Patriots quarterback Tom Brady's four-game suspension.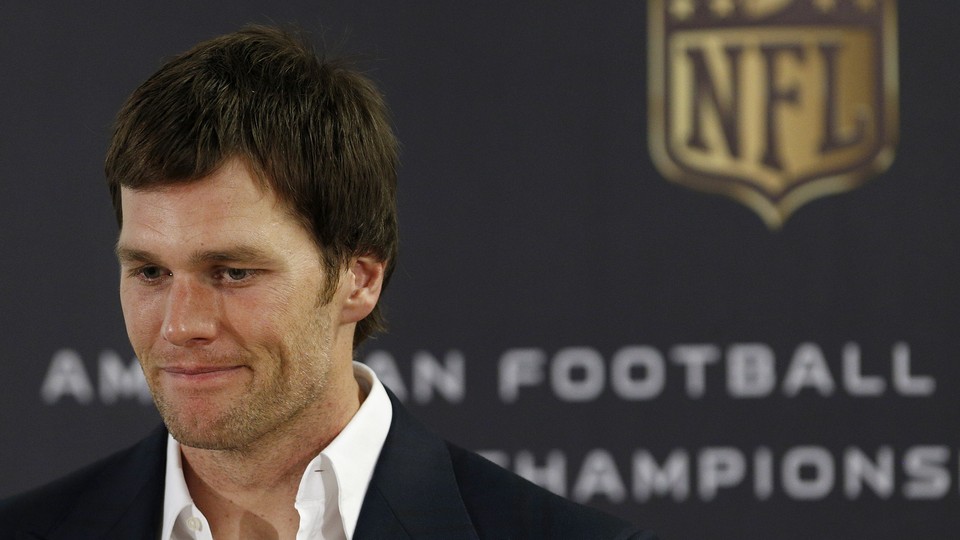 Updated on April 25 at 1:11 p.m. ET
The NFL's four-game suspension of Tom Brady in connection with the "deflategate" scandal has been reinstated.
Here's ESPN's NFL reporter:
U.S. appeals court: "Our review of the record yields the firm conclusion that the Commissioner properly exercised his broad discretion."

— Mike Reiss (@MikeReiss) April 25, 2016
The ruling by the 2nd U.S. Circuit Court of Appeals was 2-1. The AP adds:
The split decision by a three-judge panel may end the legal debate over the scandal that led to months of football fans arguing over air pressure and the reputation of one of the league's top teams.
Last fall, a federal judge nullified the suspension handed to the New England Patriots quarterback over the alleged use of under-inflated footballs in the AFC Championship game in January 2015 between the Patriots and the Indianapolis Colts. The NFL appealed the decision. On Monday, the appeals court backed the league.
The NFL said it was pleased by the court's decision while the NLF Players Association said it was disappointed, adding it would "carefully review the decision, consider all of our options and continue to fight for players' rights and for the integrity of the game."
NFL.com adds: "Brady still has legal recourse, and might seek a stay on the decision which would allow him to operate normally while the decision backs its way through the court system again."