Curt Schilling's Downfall
ESPN fired the former pitcher after his Facebook post appeared to support North Carolina's controversial transgender bill.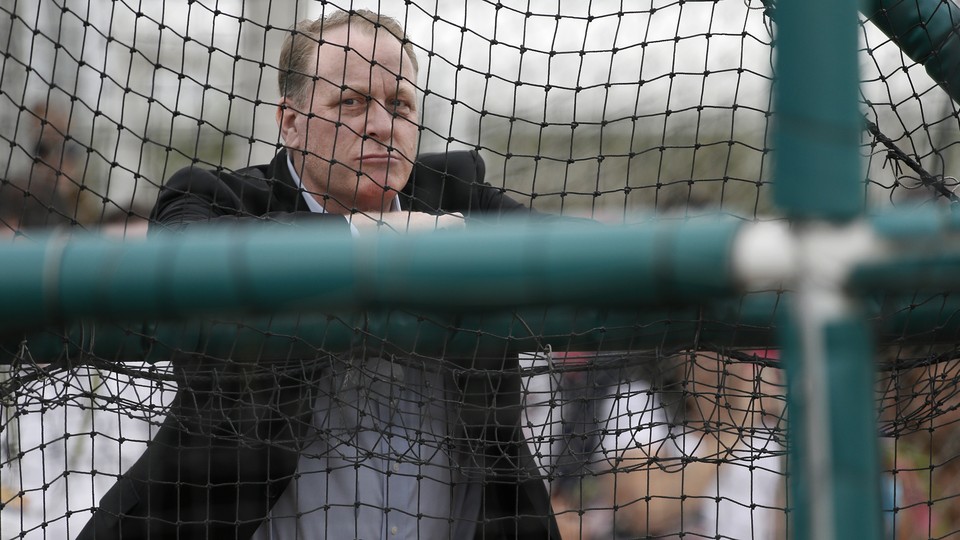 Curt Schilling once said his conservative politics were keeping him out of the National Baseball Hall of Fame. Outlandish and unapologetic, the pitcher-turned-television-analyst never shied from sharing his opinion, however unpopular they may have been. And now, he might say, it's what got him fired on Wednesday from ESPN.
The sports network fired Schilling after he posted a meme on his Facebook page that appeared to mock transgender people, in apparent support of HB2, the controversial North Carolina law.
The post showed a man dressed as a woman over text that said, "Let him in to the restroom with your daughter or else you're a narrow minded, judgmental, unloving, racist bigot who needs to die."
He added on Facebook, "A man is a man no matter what they call themselves. I don't care what they are, who they sleep with, men's room was designed for the penis, women's not so much. Now you need laws telling us differently? Pathetic."
The post was cause enough for ESPN to finally cut ties with Schilling.
"ESPN is an inclusive company," it said in a statement. "Curt Schilling has been advised that his conduct was unacceptable and his employment with ESPN has been terminated."
For many, his firing has been a long time coming. He previously has compared Muslims to Nazis and once said Hillary Clinton "should be buried under a jail somewhere." He has shared equally outspoken views on gay marriage, the media, and Democratic politicians.
Last August, ESPN suspended Schilling for posting the anti-Muslim meme, replacing him on Sunday Night Baseball with Jessica Mendoza, the first woman baseball announcer for the network. At the time, ESPN said Schilling's social media posts "have obviously not reflected well on the company."
Schilling's Icarian downfall is in contrast to the legend he built in Boston after the "bloody sock" game in the 2004 World Series, which led to the Red Sox winning the title for the first time in almost 90 years. While his political views have long been a source of tension between him and ESPN, his personal life has hit many rough patches. Over the past decade, he lost his life savings in a failed video-game company and got cancer apparently from his years-long chewing tobacco habit.
In a 2014 interview with ESPN Boston about his cancer and debt, he said, "I brought this on myself." In a similar vein, following the widespread criticism to his transgender post, Schilling took to his blog this week, saying, "I'm loud, I talk too much, I think I know more than I do, those and a billion other issues I know I have."