The (Begrudging, Janky) Case for Tidal
Jay Z's music-streaming service feels like a sandbox for our most interesting pop stars, and rumors suggest it could enlist a corporate partner to solve its underlying problems.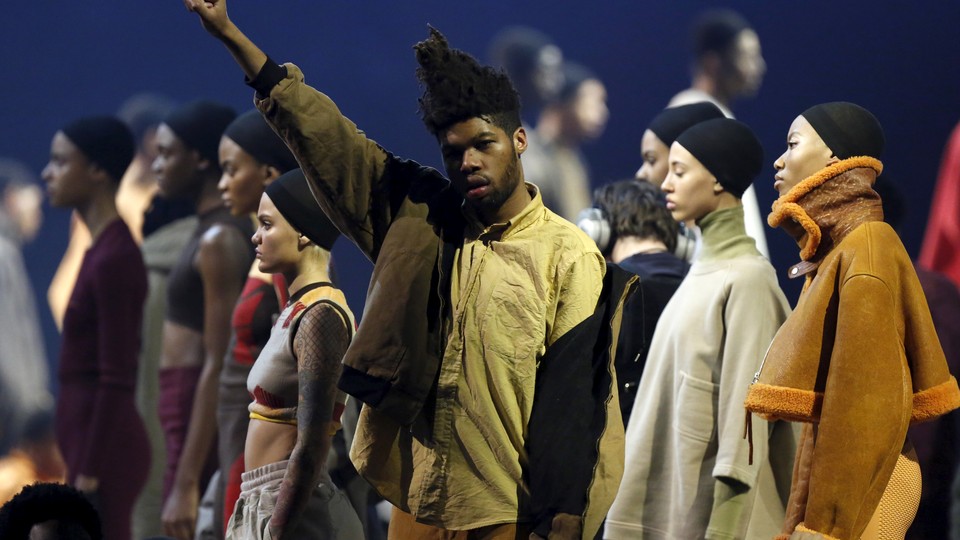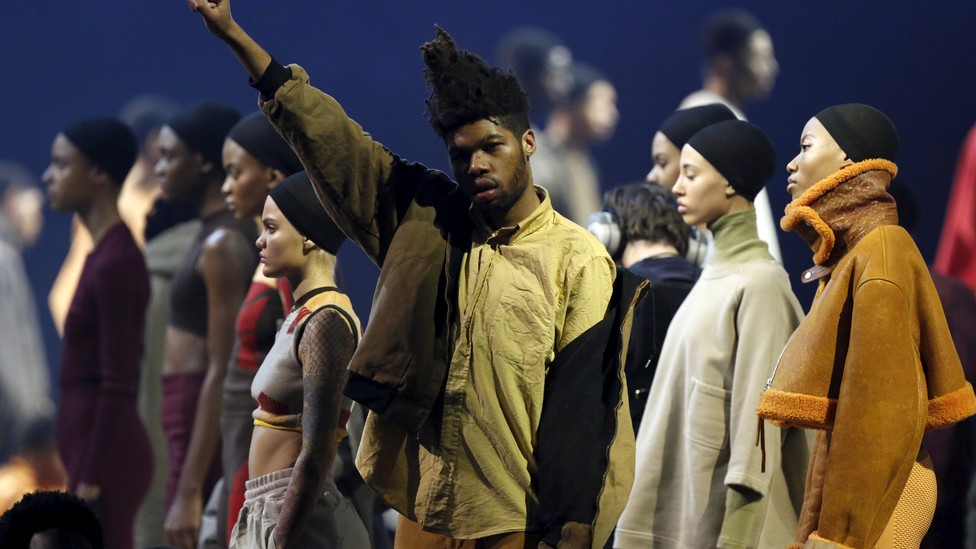 If "disruption" is the goal of new products entering an established marketplace, Tidal and Apple Music have been wild successes. Before they arrived last year, people interested in popular music had relatively straightforward options for hearing that music legally: Subscribe to one of the extant streaming services like Spotify or Rdio, pay to download albums on iTunes, or keep maintaining a physical collection by buying CDs and records. Now that seemingly every major album and song rolls out as part of an exclusive deal with one distribution platform or another—and physical releases often arrive long after the corresponding digital releases, if at all—the "ors" for consumers have become "ands." Want to follow the music of both Drake and Kanye? Of both Taylor Swift and Beyoncé? You'll need both Tidal and Apple Music to hear the latest from them all. Want an intuitive, un-buggy interface with social-media integration for your day-to-day listening? Better also maintain that Spotify subscription.
Competition is often said to be a good thing for consumers. But in this case, that hasn't turned out to be true. Platform-exclusive album releases aren't wins for listeners; they're wins for platforms. Subscription prices haven't fallen below the $9.99 industry standard established years ago. Nor has competition seemed to make the services pursue excellence in all things. Nearly a year after it debuted, Tidal still (in my experience) stalls out while playing songs pretty frequently. Apple Music still has the crime against coherence that is a "My Music" button being next to a "For You" button in its toolbar (or maybe it's a Faulknerian exercise in shifting perspectives?).
This state of affairs helps explain the schadenfreude that's surrounded the many micro-scandals that have befallen Tidal in recent months. The service, co-owned by Jay Z and famous pals such as Jack White, Nicki Minaj, and Madonna, is on its third CEO in less than a year. A number of other high-profile executives have departed in that time. Tidal botched the exclusive release of Rihanna's album by accidentally posting and removing songs early; the downloads for people who pre-ordered Kanye West's new album through the service have yet to materialize. And now, in what could become the biggest PR crisis for the company yet, two musicians have sued for alleged nonpayment—a charge that Tidal has denied, but that threatens to puncture the company's pretenses to being a highminded champion of music's value. If all of this caused Tidal to fail tomorrow, a lot of people would be fine with that; music listening would become a slightly simpler proposition because the delivery routes for new releases would become less byzantine.
But I'm rooting for Tidal to thrive, kind of. The ridiculous press conference that introduced the service 11 months ago vaguely promised a revolution for listeners. What it has actually done is provide a boutique distribution company, marketing firm, and fan club for some of today's most interesting pop stars, and there's something charming about that. Prince gets to release his album in the various formats he wants; Kanye can, as he threatened on Wednesday, use the service to broadcast Deadmau5 wearing a Minnie Mouse hat at his daughter's birthday party; Beyoncé can drop her politically charged song with related playlists and concert pre-sale tickets all in the same place. If you're a fan of these artists, $10 a month does give you the gratifying feeling of being welcomed into their sandbox. And unlike the other high-profile streaming services—and in a sign that Tidal is serious about serving serious listeners—its software allows you to see the liner notes-type data associated with each song: the players, the co-writers, etc.
In the press avalanche have been rumblings that Samsung, Google, and/or Spotify have all reportedly considered buying or somehow partnering with Tidal to shore up their own places in the streaming marketplace. Details are scant, generated only by a source of the New York Post whose credibility was then questioned in Billboard. But the implications of the rumors can be gamed out. Samsung has been undergoing a huge push for pop-culture cachet by serving as a benefactor for Rihanna and blanketing the Oscars with product promotion. Google Play All Access has generated only a fraction of the attention that its rival streaming services have. And Spotify, once a reliable place to hear the buzziest new releases, must be hurting from all of the high-profile artists giving exclusivity windows to Tidal and Apple.
As for Tidal, the logic of partnership or sale is clear. If it can put its image problems behind it, continue to polish its interface, and keep attracting subscribers with splashy releases like Rihanna's Anti, Beyoncé's "Formation," and West's The Life of Pablo (incidentally, the three most fascinating pop events of the year so far), it might become a legitimate phenomenon. The cash, know-how, and pre-existing software of a Samsung or Google could help it get there. Most tantalizingly: Spotify could forestall the possibility of eventual irrelevance by joining forces with Tidal. The biggest thing the Swedish company has going for it is a head start among listeners who have been building playlists and using its interface for years. Tidal, though, has a very similar interface—and new releases that Spotify doesn't. If they were to merge, it might be one of the rare disruptions of the streaming marketplace to help rather than hinder listeners in some time.