Phife Dawg's Walk on the Wild Side
The Tribe Called Quest rapper left an indelible mark on hip-hop.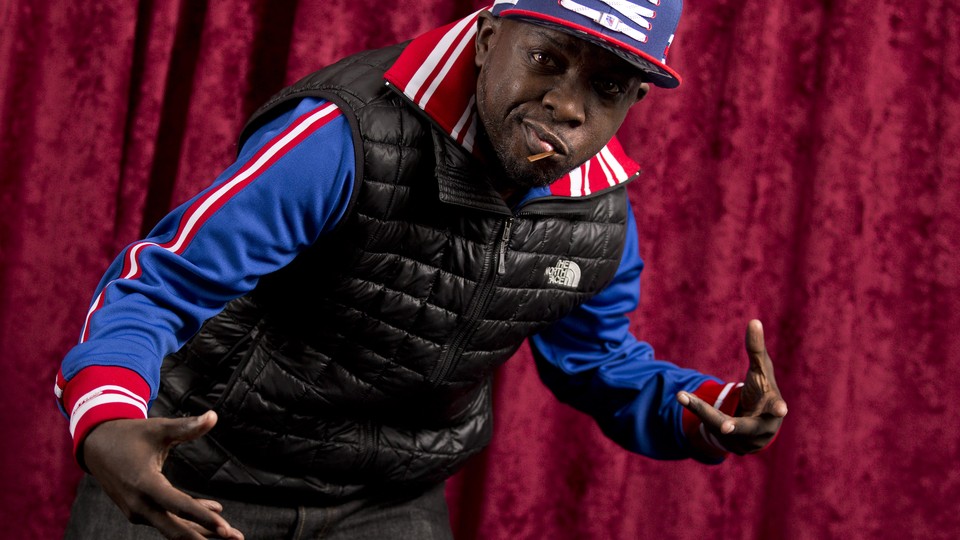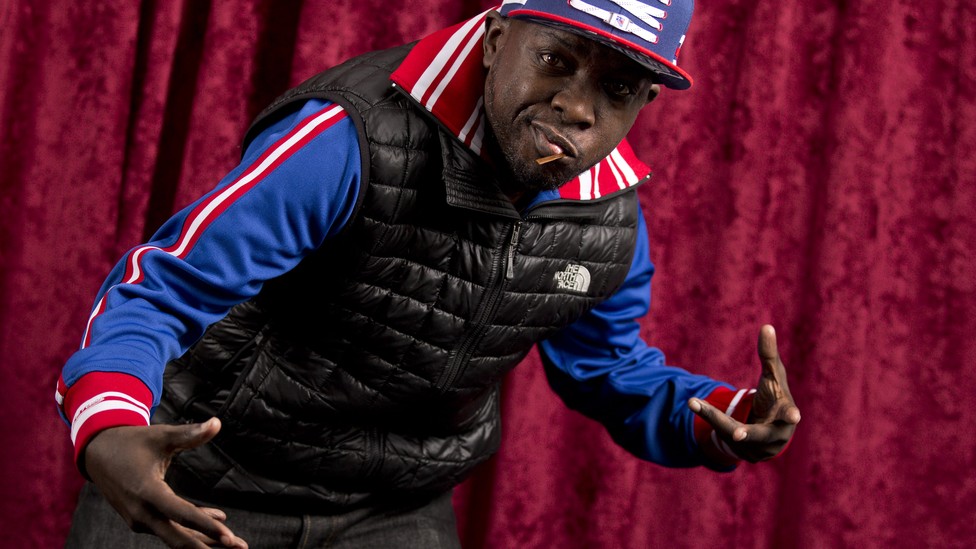 There are very few canonical moments in hip-hop like the one where Phife Dawg introduces himself over the vibrating bass line on "Bugging Out." His opening words on the 1991 Tribe Called Quest song—"Yo, microphone check, one, two, what is? / The five-foot assassin with the roughneck business"—are some of the most mimicked lines any MC  has ever uttered, borrowed by Lil Wayne, Eminem, Juelz Santana, The Game, and many more.
Phife, also known as Malik Isaac Taylor, died Wednesday morning at the age of 45. His tenacity as an MC helped mold Tribe's classic blend of grit and funk with his graceful style and articulation, complementing the nonchalance of his bandmate Q-Tip. Though Taylor stood only 5 foot 3 inches tall, his presence lent the group a kind of raw power that allowed it to reign from Queens, New York, without the aggression of rap groups from across the Hudson River like the Wu-Tang Clan and Public Enemy.
Taylor was born in Brooklyn in November, 1970, but his high school years, and subsequently his Tribe years, were spent in Queens. As a young, aspiring MC of Trinidadian descent, he brought a unique vibrancy to the hard-edged New York style of rap. His humorous lyrics and jocular demeanor helped solidify his place alongside his high school classmates (Q-Tip, Ali Shaheed Muhammad, and Jarobi White) when the four formed A Tribe Called Quest in 1985.
Tribe's first album, People's Instinctive Travels and the Paths of Rhythm, which was released in the spring of 1990, received a mild reception at best, despite the fact that it contained some of the group's most recognizable hits, including "Can I Kick It?" and "Bonita Applebum." It wasn't until the group's second album, The Low End Theory, that Tribe's youthful and hip Afro-centricism began to change the landscape of '90s hip-hop. It was during this time that Taylor was also diagnosed with type 2 diabetes.
Taylor seemed to tackle his illness with the same levity he brought to his music. On Tribe's third album, Midnight Marauders, he ends a verse with, "When's the last time you heard a funky diabetic?" With that line, and without holding a press conference, Taylor shared his diagnosis directly with his fans. While he was always open about his condition, he didn't refer to himself a spokesperson until much later in his life, when he began receiving dialysis treatment three times a week. A two-time kidney-transplant recipient, Taylor used his platform to spread awareness about diabetes, renal failure, and lupus; at the time of his death, he was in the planning phase of creating a charity called Fight for Life to do just that.
For Taylor, diabetes was one of several obstacles he faced as an MC. The fact that Tribe had three albums go platinum undoubtedly put enormous pressure on the group. While there are still questions about precisely why Tribe broke up, Michael Rapaport's documentary, Beats, Rhymes & Life: The Travels of a Tribe Called Quest, does a spectacular job unearthing the subtle divisions that arose within the group, most notably between Q-Tip and Taylor. The 2011 film shows how their contentious relationship eventually led to the separation of the group. Despite Taylor arguably being the most lyrically talented member, Q-Tip's role as a producer opened up avenues for him to launch his own solo career, while Taylor kept a low profile, releasing only one album on his own—Ventilation: Da LP, which received critical praise but little commercial success.
Still, despite their diverging paths and varying levels of success, Taylor, Q-Tip, and Muhammad eventually reestablished the rapport of their teenage years at reunion concerts over the past decade, recalling a time when the three wore dashikis, Africa pendants, and starter caps.
Nodding to Taylor's influence as a musician and a representative of New York City, the office for Mayor Bill de Blasio offered its condolences using the hashtag #RIPPhifeDawg.
Taylor's career also speaks volumes about hip-hop, an art form built for the moment it was created in. He rapped with the intensity of a musician always trying to make it big, but with the composure of someone who already had. He also represented the lesser-sung artists in the genre, regularly overshadowed by frontmen and bold personalities like Flava Flav, Q-Tip, Rev Run, and Method Man. Taylor embodied the essence of hip-hop, the rambunctiousness of being young, the bravado of being a black man, and the spiritedness of someone used to wielding humor against pain. Deemed the "five-foot assassin," Taylor mastered the most vicious weapon for any young black teenager at the time: his flow.