Mysteries Abound in the Game of Thrones Season Six Trailer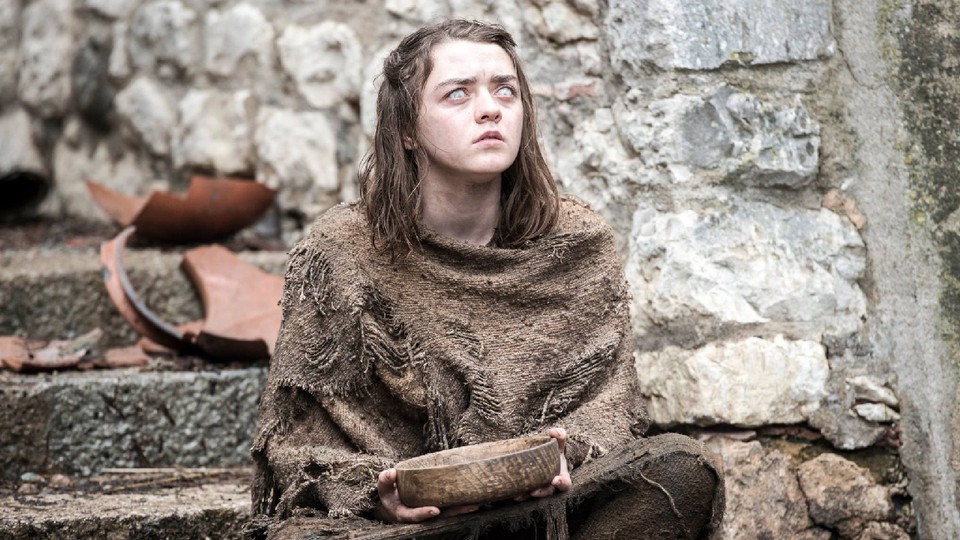 For too long now, Game of Thrones viewers have been separated into two distinct camps, as unlike each other as Lannisters and Starks: There are those who've read the books, and those who haven't. Promotional material for new seasons has historically been greeted with rabid excitement by newbies, and satisfied nods from smug readers who knew what was coming down the pike. But with the upcoming sixth season, we've finally evolved beyond these petty divisions. We can unite and watch the new trailer in awe together, wondering which characters will perish, who will be usurped, and whether Jon Snow is really dead or not.
Scored to a cover version of Chris Isaak's "Wicked Game" by James Vincent McMorrow, the trailer is full of action and bombast, but delivered at a strangely mournful tempo. That makes sense considering the abject misery most of the cast was in last year: Khaleesi Daenerys deposed from her throne in Slaver's Bay, Queen Cersei forced to do a nude walk of shame through King's Landing by religious zealots, Arya blinded by a guild of assassins, and Jon stabbed to death by his compatriots in the Night's Watch. The trailer keeps things vague, but it's nice to see Daenerys, Arya, Cersei, Sansa, and others all on their feet again, looking to avenge past wrongs.
With all five of Martin's enormous tomes bled dry of material at this point, though, the show will now start pointing itself towards its own inevitable conclusion, guided only by story outlines Martin gave to the show's creators David Benioff and D.B. Weiss. There's a little bit from the novels left to cover: A power struggle among the Iron Islanders, who we glimpse in the trailer, and Arya's continued life in the guild of assassins she joined in Braavos.
Everything else looks completely new. Daenerys is back with the Dothraki, the horse-lords who started her rise to power. Cersei is pushing back after her downfall from power, helped by a titanic Frankenstein monster of a bodyguard. Bran Stark, who didn't make an appearance in the fifth season, appears to be hanging out with the scary White Walker king who Jon Snow did battle with last year (though, like so many of these briefly-glimpsed visuals, that could be a vision or a fantasy).
As for Jon Snow himself? We only see his cold corpse lying in repose, but it's still hard to believe that last season's betrayal was it for the character, who had so many unsolved mysteries to uncover, including his own parentage. The show's creators, and the actor Kit Harington, have repeatedly claimed that Jon's gone for good, but the fans aren't having it, citing evidence that Harington was filming the show's sixth season in Ireland with the rest of the cast. Vanity Fair's Joanna Robinson, an expert on such matters, pinpointed a brief flash of footage on Twitter with a very familiar figure riding around in the background.
We'll know soon enough. Game of Thrones is back on HBO on April 24th, premiering alongside new seasons of Veep and Silicon Valley. Until then, these 90 seconds of footage will have to do.