There's No Place Like Home for Golden State
As the team's historic run continues, the Warriors tied the 1996 Chicago Bulls' record for the most consecutive home wins.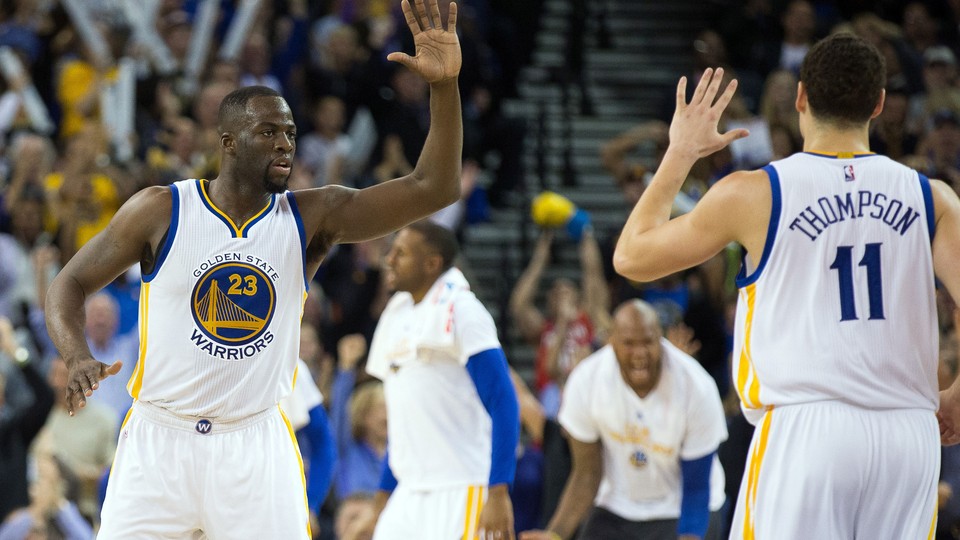 The Golden State Warriors are in the midst of a historic tear, having won 50 of their first 55 games this season, including 24 straight to start the year.
The games have been silly and exhilarating to watch. Consider this heave by the reigning MVP Stephen Curry to win an overtime game on the road against the Oklahoma City Thunder this past Saturday night.
That shot, by the way, was Curry's 12th three-pointer of the game, which tied an NBA record.
The Warriors' ultimate goal, beyond repeating as NBA champions, is to compile the best regular season ever, a mark held by the Michael Jordan-led Chicago Bulls, who went 72-10 during the 1995-1996 season. On Thursday night, the Warriors matched one of the Bulls' records by winning their 44th-straight regular-season game at home with another victory over Oklahoma City, one of the league's top-five teams.
"You can't even dream that stuff up," said Golden State coach Steve Kerr, who played for Chicago during their streak in the mid-'90s. "It's been that kind of season for us."
No NBA team in history has ever finished the season with a perfect 41-0 record at home. The closest any team has come was 30 years ago, when the Boston Celtics went 40-1, losing to the lackluster Portland Trailblazers in a game that some Boston players say still haunts them.
Even if the Warriors beat hapless Orlando on Monday to claim the consecutive wins record, with the season only two-thirds of the way through, the team still have a long way to go in their pursuit of a perfect home record. The remaining 15 games at home include match-ups against some of the league's best teams, including San Antonio and the Los Angeles Clippers, as well as some teams that could be desperately fighting for a playoff spot.
Coincidentally, the last team to beat the Warriors on their own home floor in Oakland during the regular season was the Chicago Bulls, which pulled off a 113-111 road win in late January of last year.
That was more than 13 months ago. The two teams play again at Golden State's Oracle Arena at the end of the month.